2018 Panini Contenders Football Variations: The Easy Way to Spot Them
For the past couple of years, base Rookie Ticket Autographs and variations have been numbered separately. The 2018 Panini Contenders Football variations, at least the on-card RPS signatures, go back to the true variation route. That means base and variant RPS versions share the same card number but the photos on the front are different. There's also another subtle but easy-to-spot difference to help tell them apart.
How to Tell If You Have a 2018 Panini Contenders Football Variation
Don't want to memorize a bunch of different photos to tell if you have a variation? That's totally understandable. And you don't have to.
If you want to identify a variation in 2018 Panini Contenders Football, look to the "ticket stub" area. Now, hone in on the team logo. This is the key.
Base versions have a black team logo on the front. It's easily identifiable from its single color.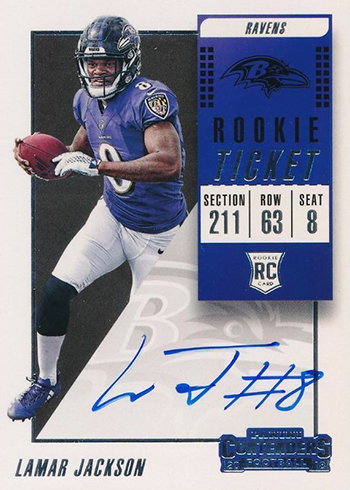 Variations have a full color logo.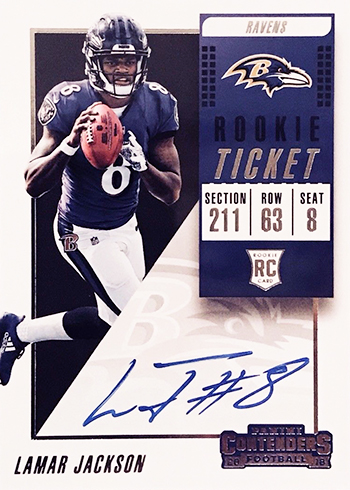 Yes, it's that simple.
Here's a base version side-by-side with a 2018 Panini Contenders Football variation.
Still easy.
A similar approach exists in 2018-19 Contenders Basketball, which came out just a couple of weeks earlier.
Panini has not announced any short prints yet for any of the 2018 Contenders Football autographs, base or variations.