2018 Leaf Metal Sports Heroes Includes Hobby and Jumbo Configurations
2018 Leaf Metal Sports Heroes doesn't limit itself when it comes to areas of focus. If it involves athletes, it's fair game.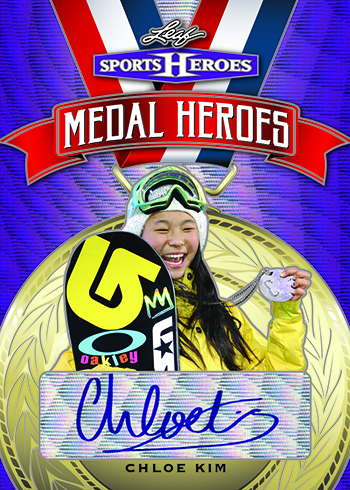 This time around, there are two options for the autograph-only product. Hobby boxes come with a single card while new jumbo boxes deliver three.
The 2018 Leaf Metal Sports Heroes checklist has a broad mix of signers, some current and some from the past. Brett Favre, Ichiro, Shaquille O'Neal, Gordie Howe, Lionel Messi and Ken Griffey Jr. are some of the stars available. Joining them are several names come from outside of mainstream sports. These include Chloe Kim, Floyd Mayweather, Kenny Omega and Conor McGregor.
While there's plenty of color in 2018 Leaf Metal Sports Heroes, there are no base versions. All cards are either Prismatic or Wave Prismatic cards. All cards are numbered to 20 or less.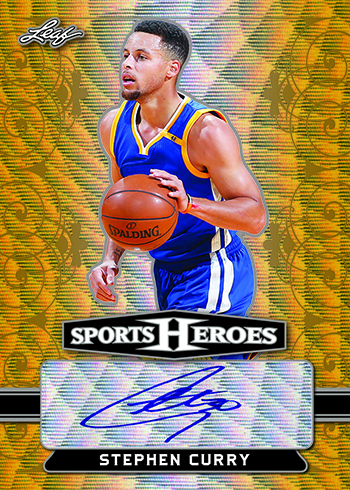 Thematic inserts join the main set. Among them are Medal Heroes, Kings of the Ring, Nicknames and Goooal!.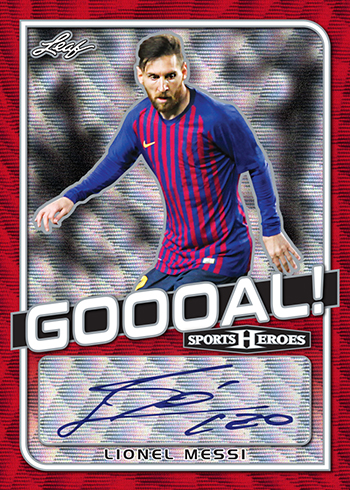 Dual autographs are also randomly inserted.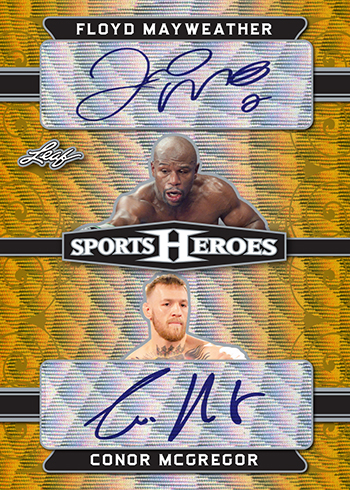 2018 Leaf Metal Sports Heroes at a glance:
Cards per pack: Hobby – 1, Jumbo – 3
Packs per box: Hobby – 1, Jumbo – 1
Boxes per case: Hobby – 20, Jumbo – 12
Release date: February 22, 2019
What to expect in a hobby box:
• Autographs – 1
What to expect in a jumbo box:
• Autographs – 3