2018 Leaf In the Game Used Sports Has a Shohei Ohtani Autographed Memorabilia Card Per Case
2018 Leaf In the Game Used Sports expands the brand beyond just hockey. It's an all-memorabilia release covering several sports, including baseball, basketball and football.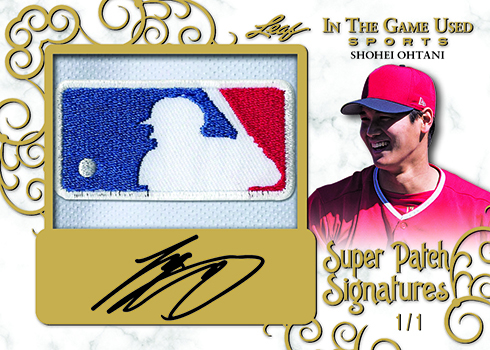 It opens up a lot of room for different themes and swatch combinations. And there's also the promise of a Shohei Ohtani autographed memorabilia card in every case.
2018 Leaf In the Game Used Sports Overview
Multi-memorabilia cards are a big part of 2018 Leaf In the Game Used Sports. All-Time Enshrined has pieces from a pair of Hall of Famers inducted in the same year, not necessarily in the same sport. Combinations include Mickey Mantle and Jack Nicklaus as well as Julius Erving and Reggie Jackson. Reflections pair up players with similar skill sets like Joe Montana and Tom Brady, Wilt Chamberlain and Shaquille O'Neal, and Babe Ruth with Ohtani.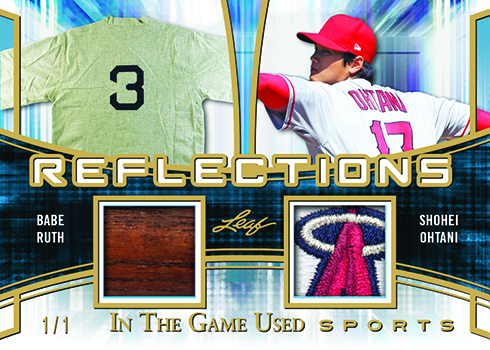 Draft Class History is a triple memorabilia set. Pieces come from players in the same draft class like Michael Jordan, Charles Barkley and Hakeem Olajuwon.
Quad memorabilia cards come in a couple of forms. Class Rivals showcase players known for their match-ups. Award Seasons pair up players who have won the same honors but at different times.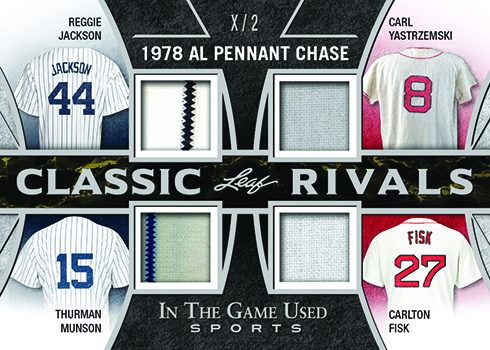 City of Champions (highlighting big-name players who played in the same place), 3000 Hit Club and 500 Home Run Club all have swatches from six different players.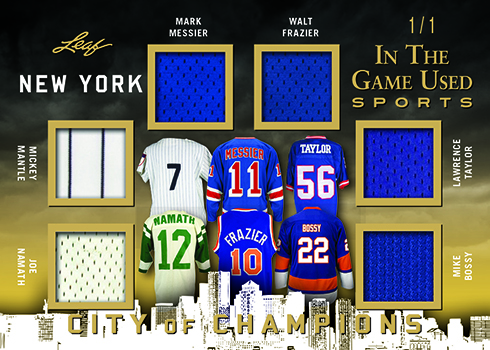 2018 Leaf In the Game Used Sports cards top out at eight swatches. Themes for these include Fantastic Fabrics, MVP 8s, Team 8s and Fantasy Team 8s.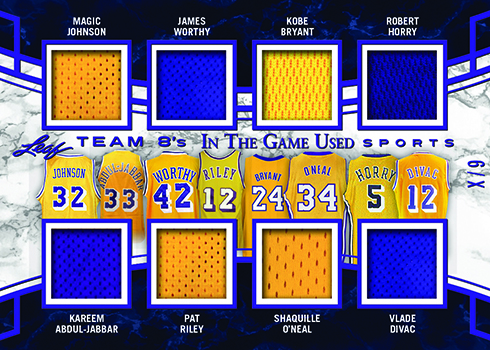 The 2018 Leaf In the Game Used Sports checklist does have some single-player memorabilia cards. Nickname Hall of Fame notes famous monikers. Enshrined is all Hall of Fame stars. Legendary Kicks bypasses the more traditional jersey card for sneaker swatches. Finally, there's Jumbo Patch, which have a massive piece from a distinct part of gear.
Autographs
While 2018 Leaf In the Game Used Sports focuses exclusively on memorabilia cards, that doesn't mean there aren't some autographs as well. In the Game Used Signatures are available with one, two and three players.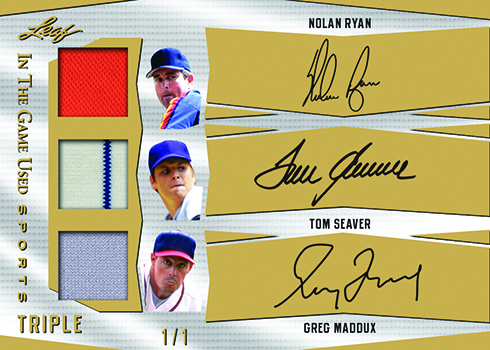 Super Patch Signatures highlight one player but the autograph is accompanied by a premium jumbo swatch.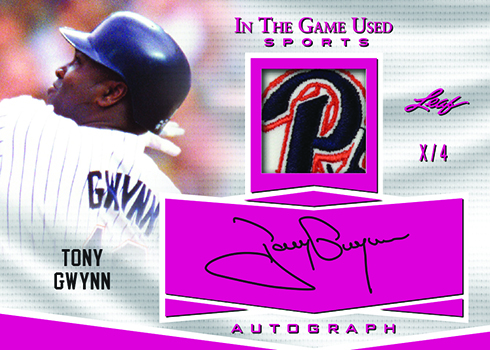 The Chosen Few
The Chosen Few program returns and is given the multi-sport twist.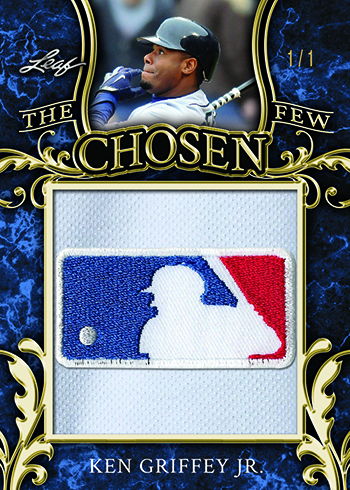 Cards, all of which are one-of-ones, come as special redemptions. When you get one, you get to pick the card. As more are redeemed and cards are claimed, the choices shrink.
2018 Leaf In the Game Used Sports at a glance:
Cards per pack: 5
Packs per box: 1
Boxes per case: 12
Release date: August 1, 2018
What to expect in a hobby box:
• Memorabilia Cards – 5