And the Winner for Card of the Year at the 2018 Industry Summit Awards Is…
The 2016-17 Panini Prizm Ben Simmons Rookie Card took Card of the Year honors at the 2018 Industry Summit Awards.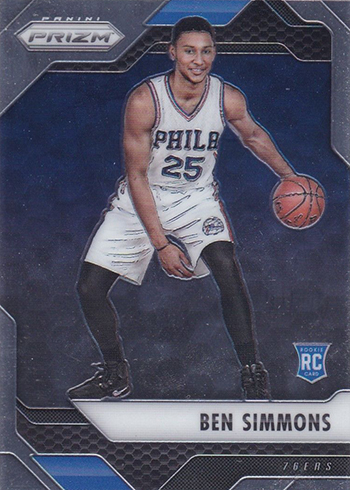 It was one of nine awards for Panini America. All categories were voted on by 2018 Industry Summit attendees–dealers, breakers and others working in the hobby.
"The selection of the Ben Simmons RC in Prizm as Card of the Year is certainly a reflection of both Ben's immense talent and the speculation that collectors have tied to him," said Panini's David Porter. "It is also indicative of the strength and popularity of the Prizm brand. We are thrilled that collectors enjoy both Ben Simmons and Prizm!"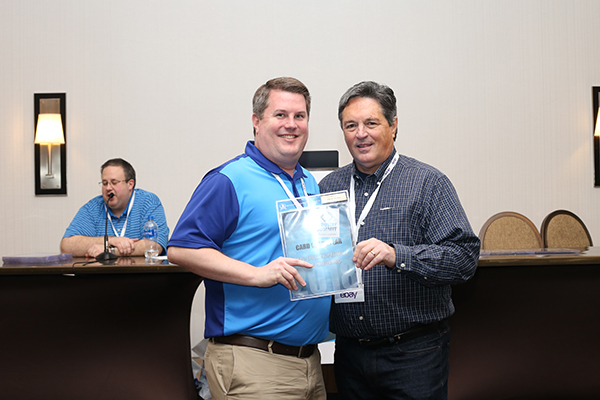 The card soared in recent months with Simmons' strong start, albeit a year later than expected. This despite the fact that it's not autographed and it's not particularly hard to find. It has also helped push Silver Prizms parallels as a whole to some big prices.
Not only did Simmons take top card honors, but 2016-17 Panini Prizm Basketball was also voted Product of the Year.
Although the Prizm Basketball came out in the fall of 2016, product-specific awards cover what made the biggest impact since the last Industry Summit.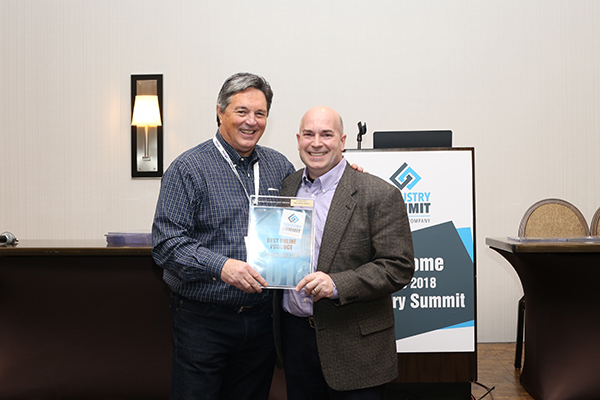 Here's the full list of 2018 Industry Summit Award winners:
Card of the Year: 2016-17 Panini Prizm Ben Simmons RC
Product of the Year: 2016-17 Panini Prizm Basketball
Best Baseball Card Product: 2017 Bowman
Best Basketball Card Product: 2016-17 Panini Prizm Basketball
Best Football Card Product: 2017 Panini Contenders
Best Hockey Card Product: 2016-17 The Cup
Best Entertainment Product: 2017 Star Wars Masterwork
Best Pop Culture Product: 2017 Leaf Pop Century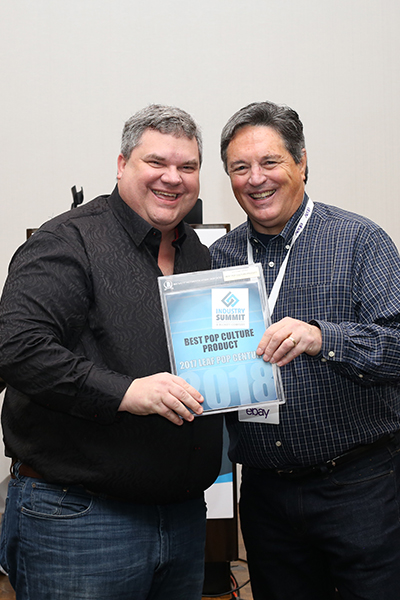 Best Global Sports Product: 2016-17 Panini Select Soccer
Best Online Product: Panini Instant
Best Autograph Card: 2017 Bowman Chrome Prospect Autograph Ronald Acuna
Best Memorabilia Card: 2017 Panini Immaculate Jumbo Materials Mickey Mantle
Best Customer Service: Panini America
Best Single-Day Promotion: Panini Black Friday
Best Ongoing Promotion: Topps Silver Packs