Professor Xavier Has a Hidden Message for You in 2018 Fleer Ultra X-Men
As stunning as the artwork is on the front of the cards, you're going to want to flip over your 2018 Fleer Ultra X-Men base cards and common inserts. Professor Xavier might have something to say to you. 2018 Fleer Ultra X-Men Hidden Message parallels come with some "secret" text in the background.
These tough parallels look to cover the main base set as well as five of the more common inserts: Dead and Gone, Deadpool Around the World, Greatest Battles, The Originals, and X-Men '92. It doesn't appear that Hidden Message parallels are available for other inserts.
To see the message, you need to shine the card backs in the light. Then they should be pretty clear.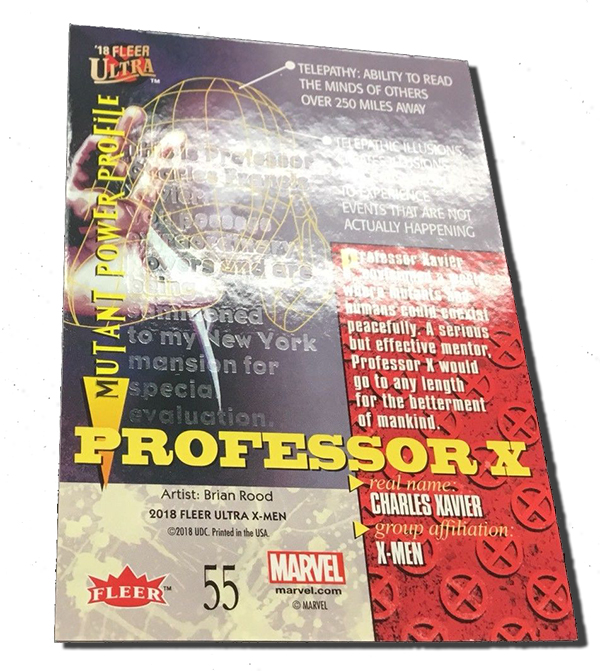 The message reads, "This is Professor Charles Francis Xavier. You possess extraordinary powers and are being summoned to my New York mansion for special evaluation."
Exact odds are not known but they do appear to be rare. Upper Deck did not mention the Hidden Message cards on their final checklist or in advance.
Upper Deck is no stranger to surprise SSP inserts. Over the past couple of years, they've made regular appearances in their hockey products. Other than they're rarity, a lot of these special inserts try out different card technology. A recent example of this is the Color Shift cards in 2017-18 Upper Deck Synergy Hockey that change color in sunlight.