2018 Donruss Racing Checklist Is a Mix of NASCAR Past and Present
2018 Donruss Racing is one of those products that aims to have a little bit of everything — an expansive checklist, lots of inserts, nostalgia, autographs, memorabilia, even a some cardboard levity.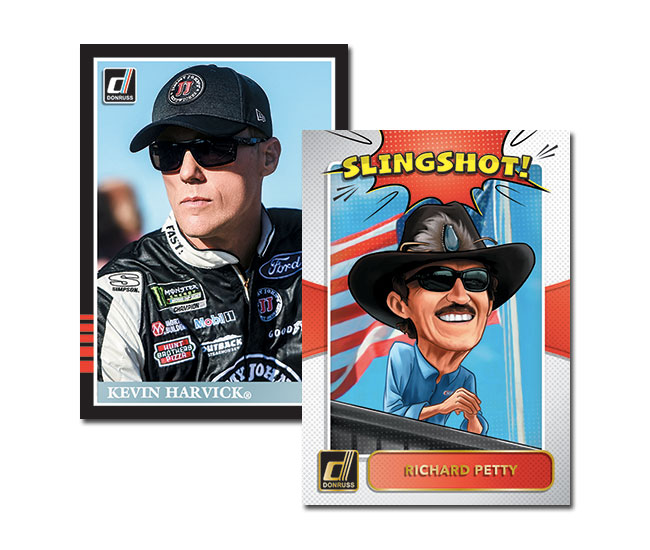 One of the more affordable lines in the Panini NASCAR portfolio, hobby boxes still have three hits.
Past meets present in a few areas in 2018 Donruss Racing. The checklist highlights current NASCAR stars as well as some retired greats. Thematically, the inserts take a similar multi-generational approach. Some are on the new side, others delve into the past of the Donruss brand.
One such example is Retro 1985. These use the black-bordered 1985 Donruss Baseball design.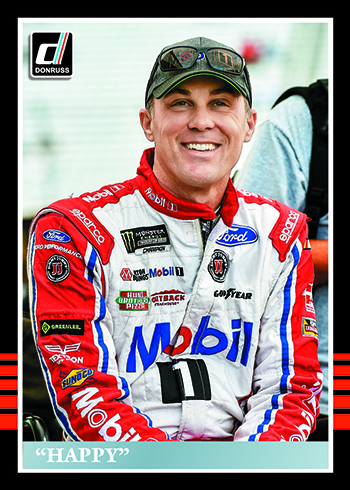 Select base cards also have variations. These take on a couple of themes including nicknames and photo swaps.
The Elite Series returns for a second year in 2018 Donruss Racing.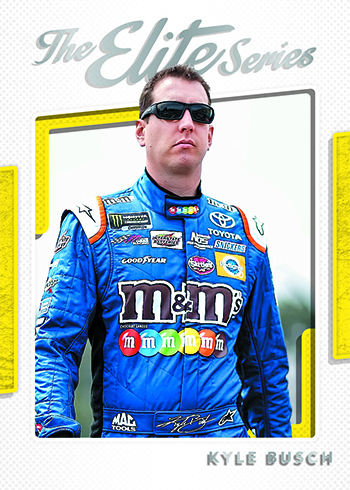 Another nod to the past can be found in Studio Signatures. In addition to the autographs, these cards use a portrait for the photo. And just like the original Donruss Studio baseball cards from 1991, they're in black and white.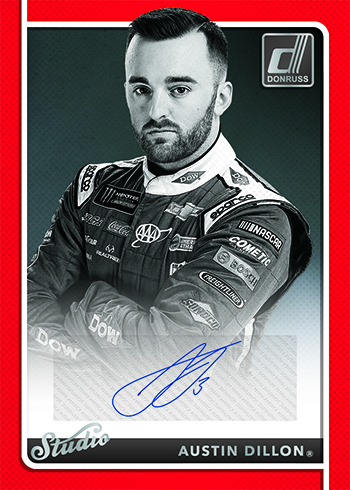 2018 Donruss Racing has several other autograph and memorabilia inserts. Significant Signatures has a mix of current racers as well as some greats from yesteryear. Rubber Relics Signatures add a piece of tire to the signature mix.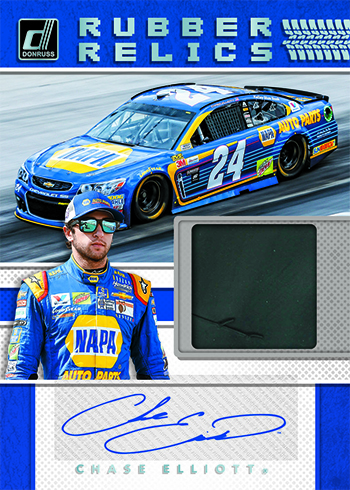 Tough Slingshot inserts are new to the product. Designed similar to the Whammy inserts in 2017 Donruss Baseball, these have an illustrated caricature.
2018 Donruss Racing at a glance:
Cards per pack: 10
Packs per box: 24
Boxes per case: 20
Set size: 175 cards
Release date: February 7, 2018
What to expect in a hobby box:
• Autographs or Memorabilia Cards – 3 Total
• Inserts – 12
• Base Parallels – 9
2018 Donruss Racing Checklist
Base
Autographs
Memorabilia
Inserts
Comments? Questions? Contact Ryan Cracknell on Twitter @tradercracks or by email.