The 2018 Bowman Chrome Baseball variations focus on some of the season's top rookies. The short print variations aren't complicated. They simply offer up a different photo and longer odds compared to their regular 2018 Bowman Chrome base card.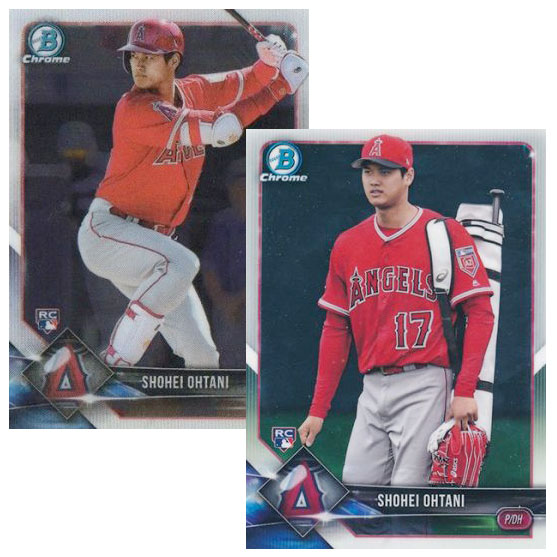 These aren't the toughest short prints of the year, but they're not going to pop up in large numbers, either. 2018 Bowman Chrome Rookie Image Variations land 1:133 hobby packs. That's about every eleventh box. That means most every hobby case will have one but there will be the occasional one that has two. Because HTA boxes only come with autographs, 2018 Bowman Chrome SSP cards are hobby-only
Thirteen of the 15 variations also have autograph versions. Nick Williams and Alex Verdugo are the only ones without. Rookie Image Variation Autographs are 1:2,766 hobby packs. One-of-one Superfractor Autographs are 1:67,785 packs.
Confirming 2018 Bowman Chrome Baseball Variations on the Back
If you're still not 100 percent sure you've got a variation short print from the picture, there's another way. You can use the production code on the back. Although it's not meant for collector use, these codes in the fine print often act as confirmation for Topps variations. The 2018 Bowman Chrome SSPs are no different.
Go right to the end of the small block of copyright text at the bottom of the card. There's a long CMP code that changes based on the card type.
Here are the two code endings that matter if you're looking for 2018 Bowman Chrome Baseball variations:
Base – 370
Rookie Variations – 393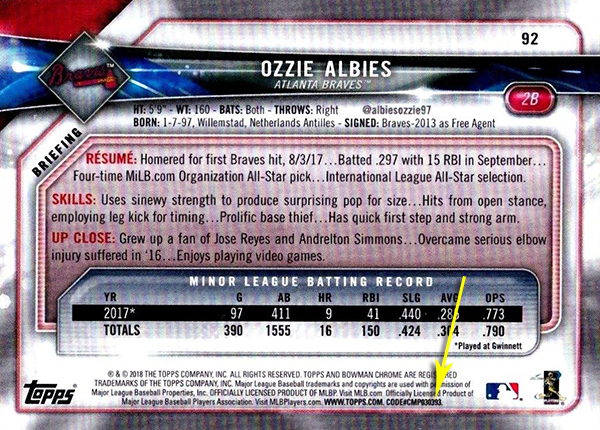 2018 Bowman Chrome Baseball Variations Checklist
Here's the full 2018 Bowman Chrome Baseball Rookie Image Variations checklist. If you're looking for a specific card, click on the link to see what's currently available on eBay.
2018 Bowman Chrome Baseball Variations Gallery
1 Shohei Ohtani, Los Angeles Angels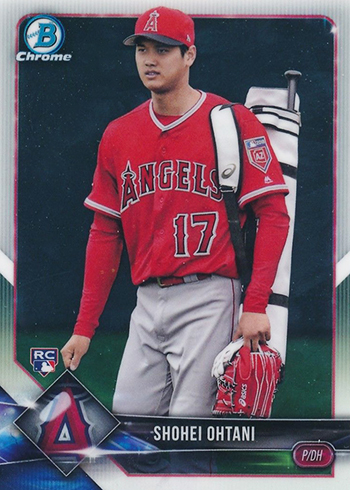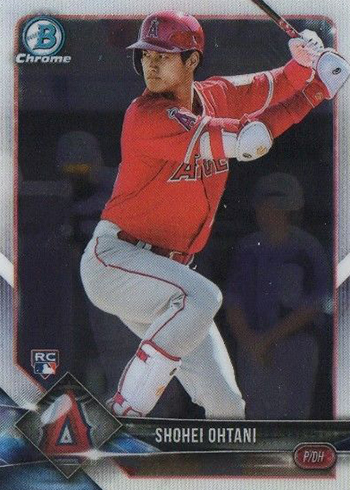 8 Rafael Devers, Boston Red Sox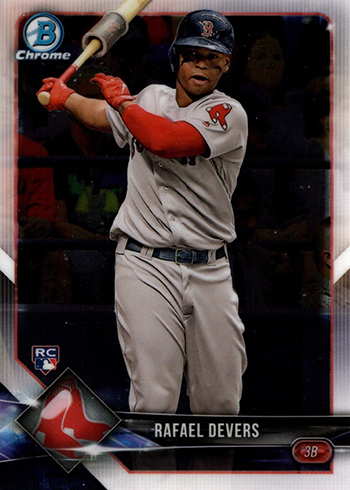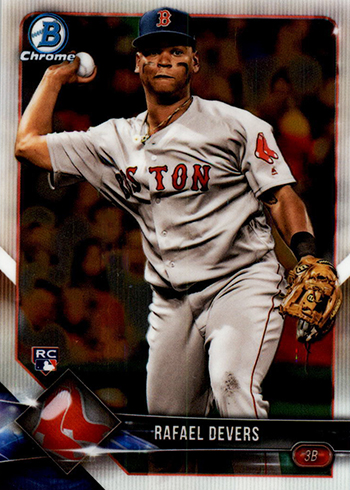 11 Amed Rosario, New York Mets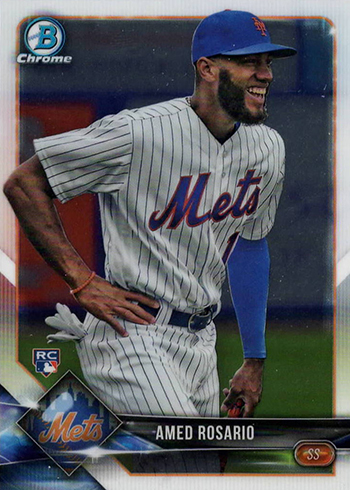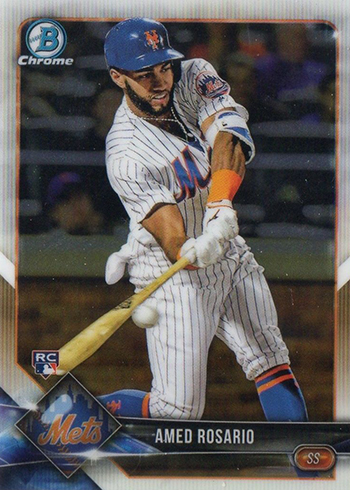 21 Clint Frazier, New York Yankees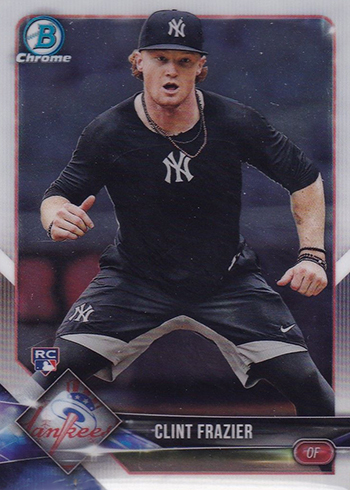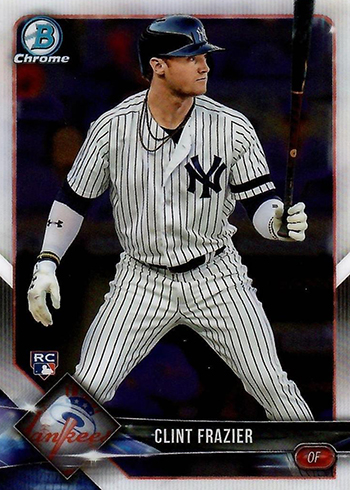 25 Rhys Hoskins, Philadelphia Phillies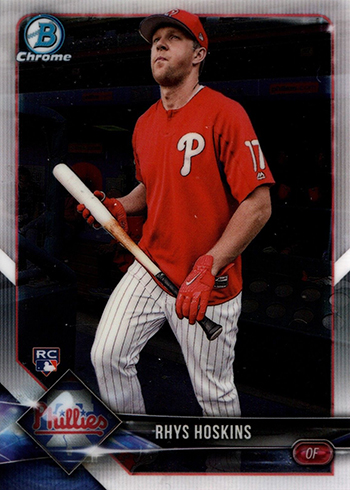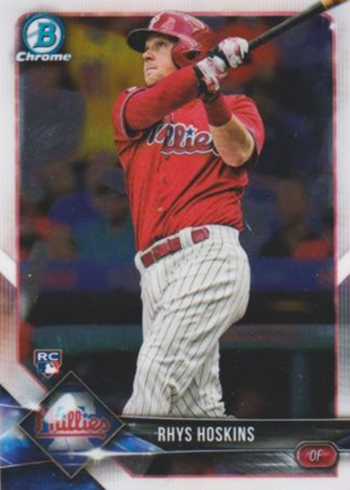 33 Francisco Mejia, Cleveland Indians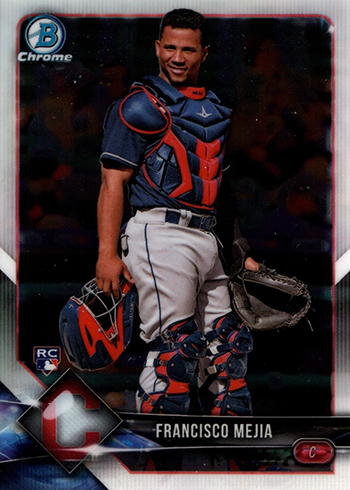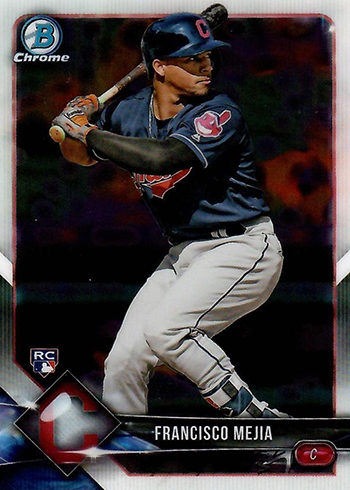 35 Nick Williams, Philadelphia Phillies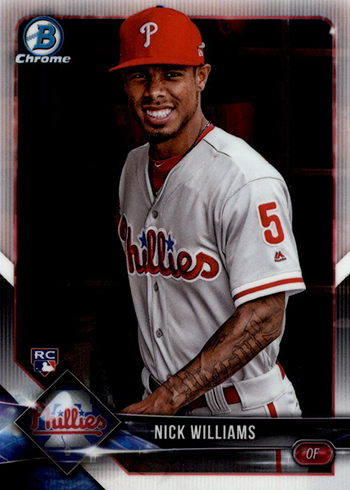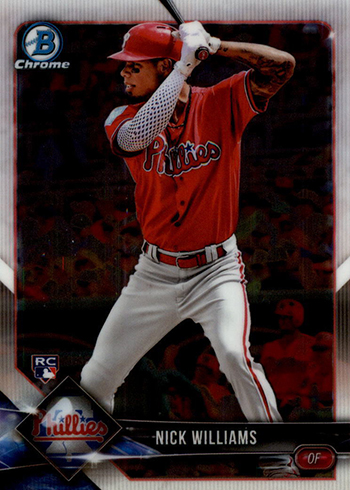 44 Dominic Smith, New York Mets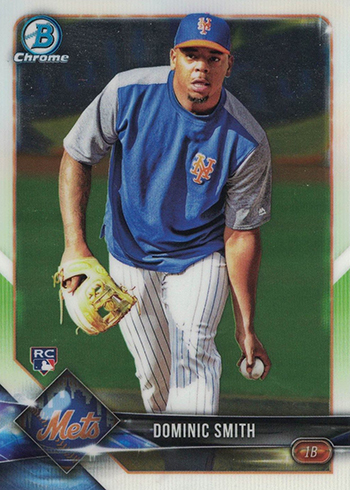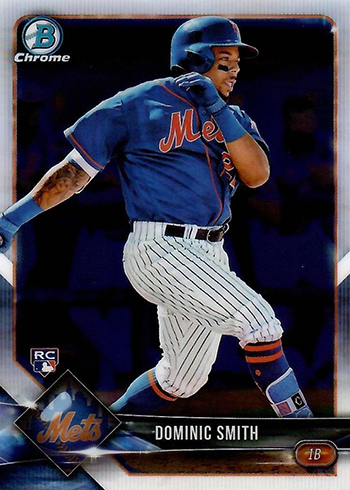 47 Alex Verdugo, Los Angeles Dodgers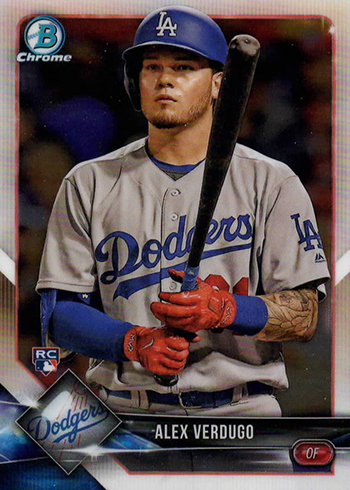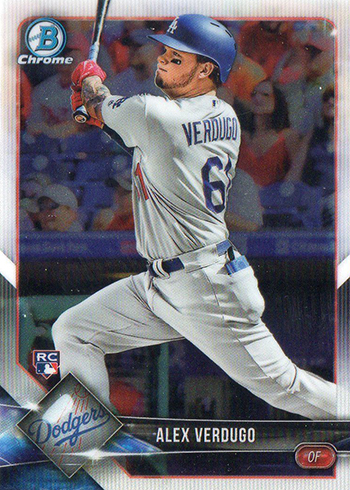 52 Victor Robles, Washington Nationals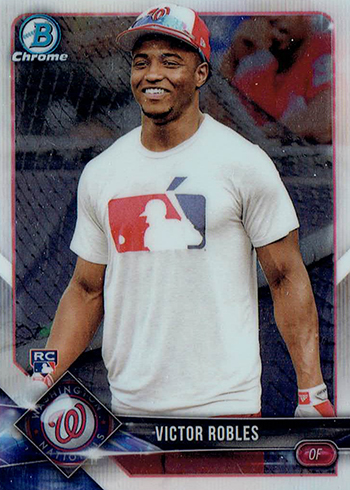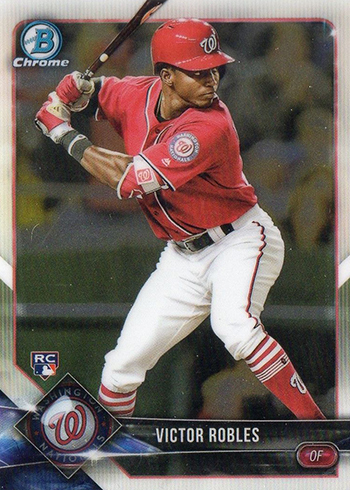 65 J.P. Crawford, Philadelphia Phillies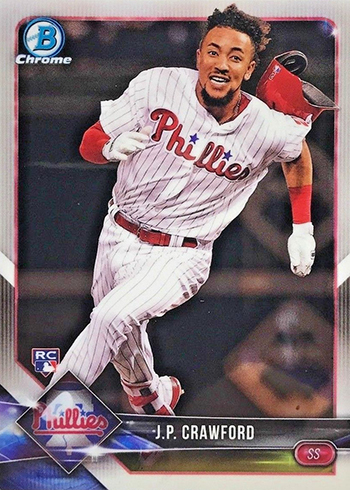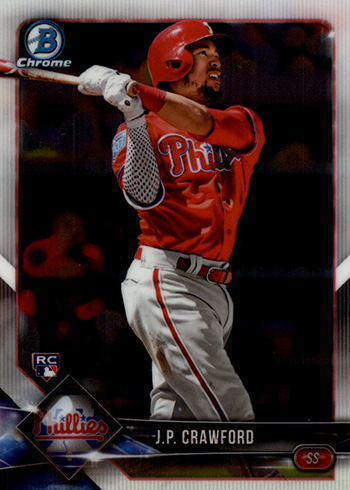 68 Harrison Bader, St. Louis Cardinals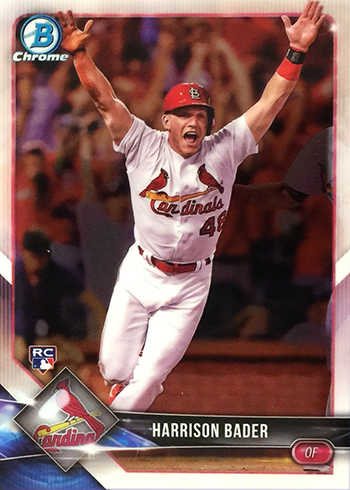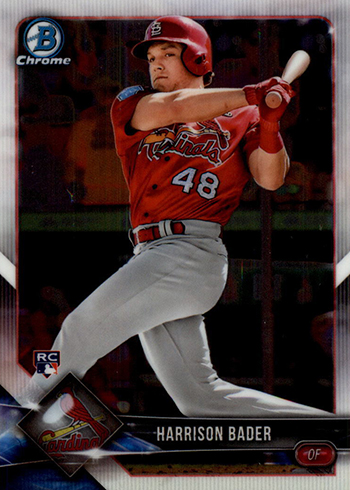 72 Jack Flaherty, St. Louis Cardinals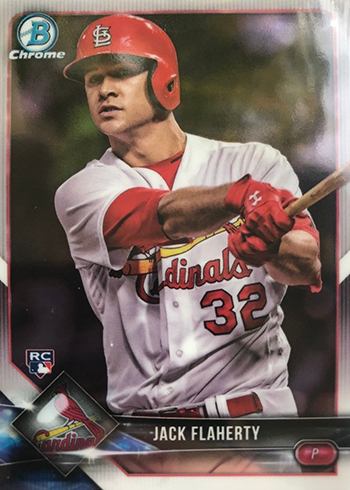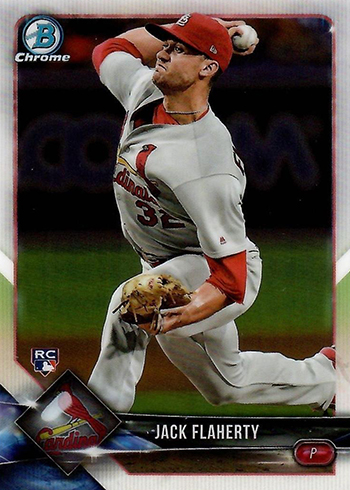 87 Austin Hays, Baltimore Orioles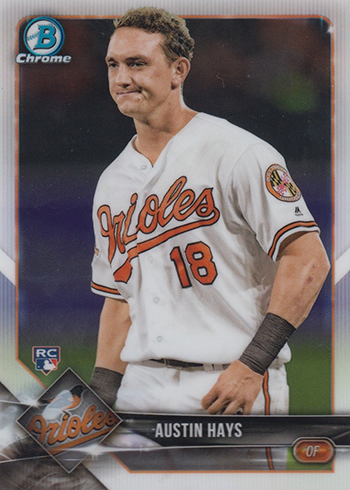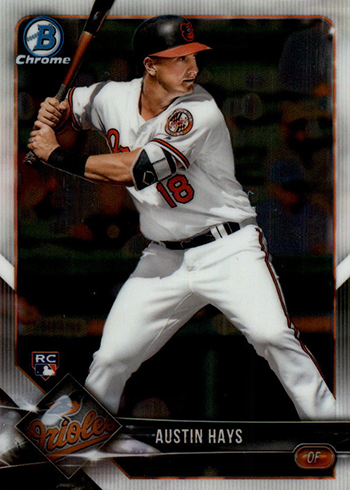 92 Ozzie Albies, Atlanta Braves