2018-19 Upper Deck CHL Hockey cards take a relatively deep dive into one of the sport's premier junior organizations. In doing so, it offers up some of the first hockey cards for future draft picks and Young Guns.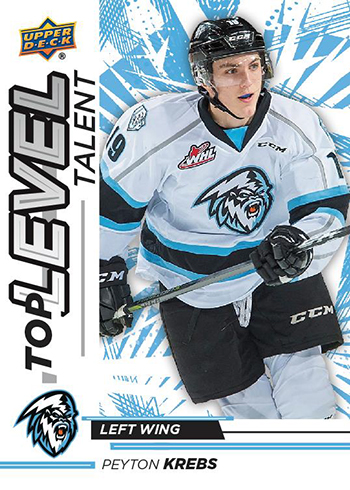 The product is fairly direct in its approach. While there are some inserts, the focus is largely on the main set. That said, hobby boxes do come with an autograph, a handful of inserts and a parallel numbered to 100 or less.
2018-19 Upper Deck CHL Hockey Base Set Basics
At 400 cards, the base set is fairly large. That said, with a total of 60 teams in the CHL, the focus is on premier prospects.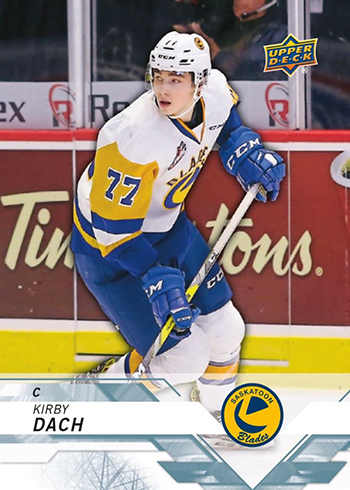 The 2018-19 Upper Deck CHL shell set has 300 cards. The remaining 100 cards are part of the short-printed Star Rookies subset. These combine land every other pack.
Parallels come in three levels, matching some familiar themes as the flagship Upper Deck Hockey line. Exclusive have 100 copies each. On the scare side are High Gloss (/10) and one-of-one Printing Plates. These combine to fall one per 18-pack hobby box.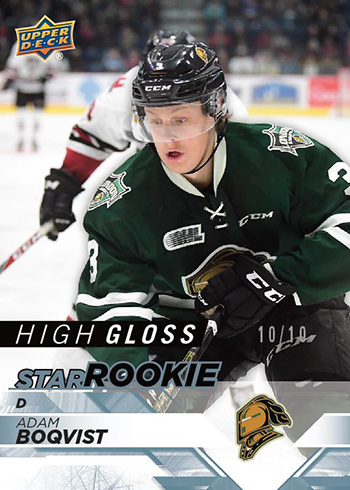 Autographs and Inserts
Autograph cards in 2018-19 Upper Deck CHL Hockey adapt the base design.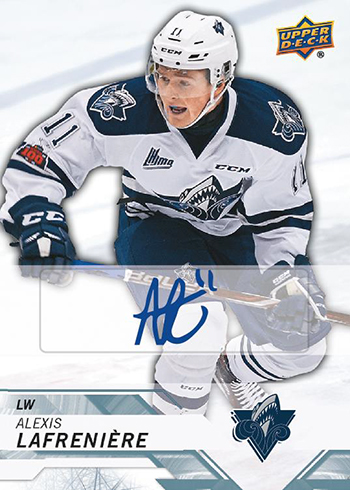 Memorial Cup Ambitions (1:13 packs), Scouting Report (1:6) and Top Level Talent (1:6) make up the relatively common inserts in the product. There are also SP Top Prospect inserts that much tougher at 1:216 packs.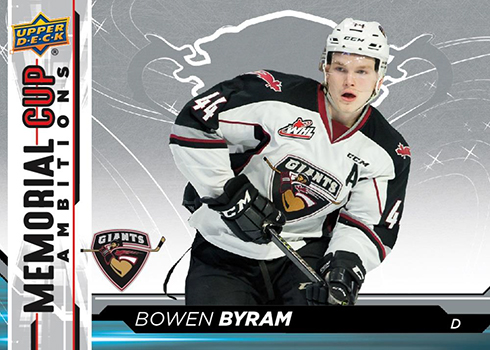 2018-19 Upper Deck CHL Hockey at a glance:
Cards per pack: 12
Packs per box: 18
Boxes per case: 12
Set size: 400 cards
Release date: April 17, 2019
What to expect in a hobby box:
Autographs – 1
Inserts – 6
Parallels – 1
Base Star Rookie Short Prints – 9
2018-19 Upper Deck CHL Hockey Checklist
Base
Autographs
Inserts
Team Sets