2018-19 Upper Deck AHL hockey cards don't come with a complicated checklist. But what the product does have is plenty of prospects on the verge of their NHL careers.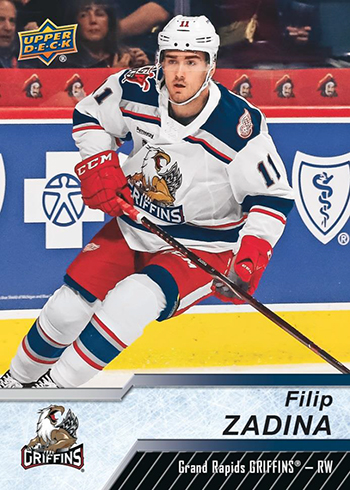 And while isn't a lot outside of the base set to chase, there are autographs. These combine to land two per hobby box.
2018-19 Upper Deck AHL Hockey Overview
The main portion of 2018-19 Upper Deck AHL Hockey checklist has 140 total cards. The shell set consists of the first 100. The remaining 40 are short prints. Carter Hart and Drake Batherson are among the notable names.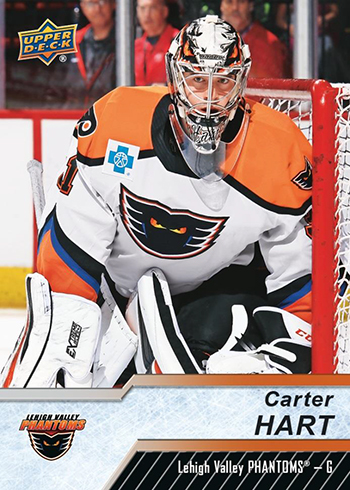 Team Leaders are the only regular inserts. These highlight top players from around the league. Team Leaders and base short prints combine to land one per pack.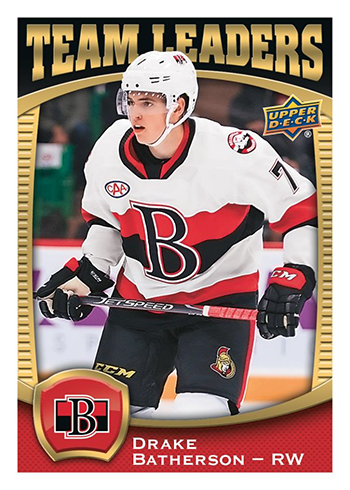 Similar to the previous year, autographs adopt the same general design as the base set. Select Team Leaders cards also have signature versions.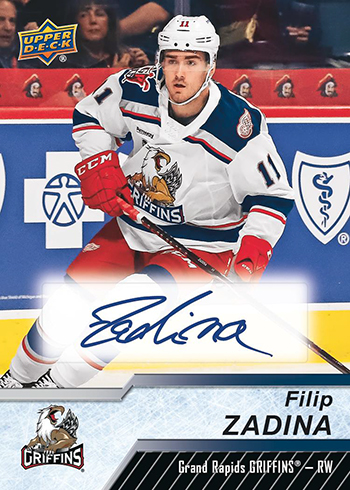 2018-19 Upper Deck AHL Hockey cards at a glance:
Cards per pack: 8
Packs per box: 16
Boxes per case: 12 (two 6-box inner cases)
Set size: 140 cards
Release date: April 3, 2019
What to expect in a hobby box:
Autographs – 2
Inserts or Base Short Prints – 16 Total