2018-19 Hockey Rookies Hot List: Playoff Edition – Beckett Pricing Insider
With the Stanley Cup Playoffs in full swing, collectors have been taking the opportunity to pick up cards of some forgotten 2018-19 rookies who have been solid performers. The reasoning is simple — getting in early on these guys can potentially mean a nice profit in the long run if they pan out the demand for their cards is higher in coming seasons.
This is the equivalent of low-risk penny stocks hoping that someday they might turn into Microsoft or Starbucks. None of the cards listed below will break the bank right now.
2018-19 Upper Deck #202 Roope Hintz YG RC
The Dallas Stars fell to the St. Louis Blues in the second round of the playoffs but that didn't stop the run on Roope's Young Guns Rookie. This card has laid dormant, not showing up on any market report since 2018-19 Upper Deck Series 1 released back in November. But over the last month collectors and Stars fans have been picking it up.
Don't get me wrong here, I'm not saying he's the next hot young rookie in the NHL, but with over 50 reported sales recently, there has been plenty of activity. This seldom thought about card can probably be found in your stack of 2018-19 commons.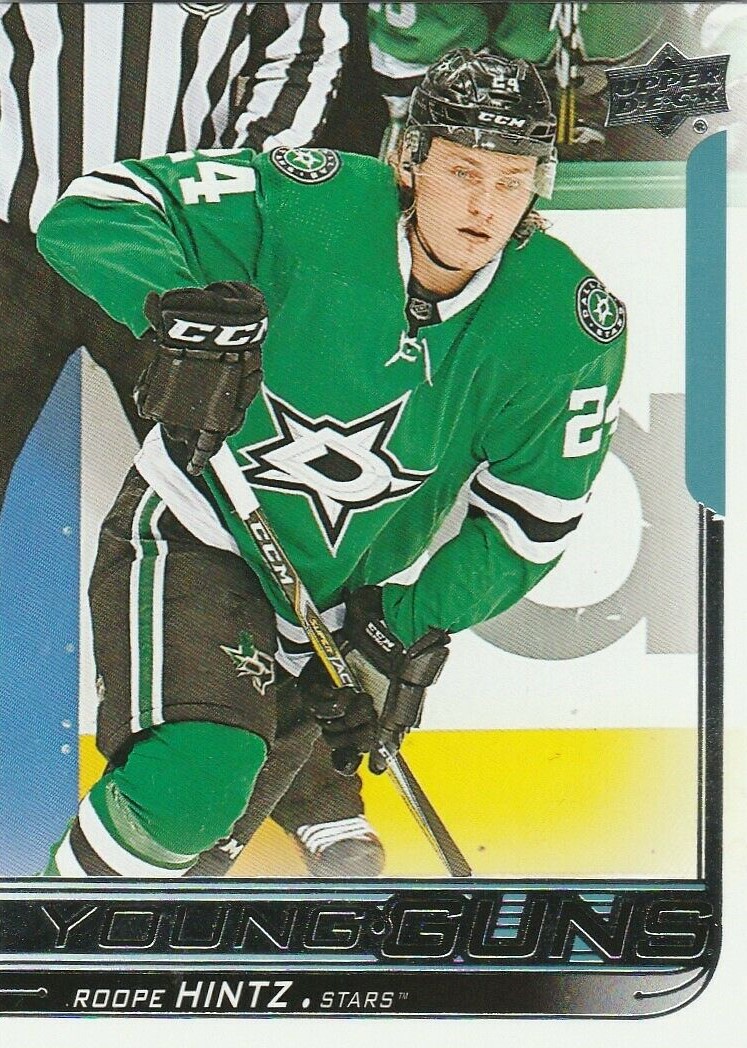 2018-19 Upper Deck #236 Warren Foegele YG RC
Much like Hintz, Warren Foegele's Young Guns sales came from out of nowhere. I don't believe anyone had the Hurricanes pegged for much in the playoffs, but a seven-game series against the top seed and the then a sweep of the #2 seed had the rest of the league second-guessing themselves. Foegele and the Canes eventually fell to Boston but that hasn't deterred collectors from grabbing this card.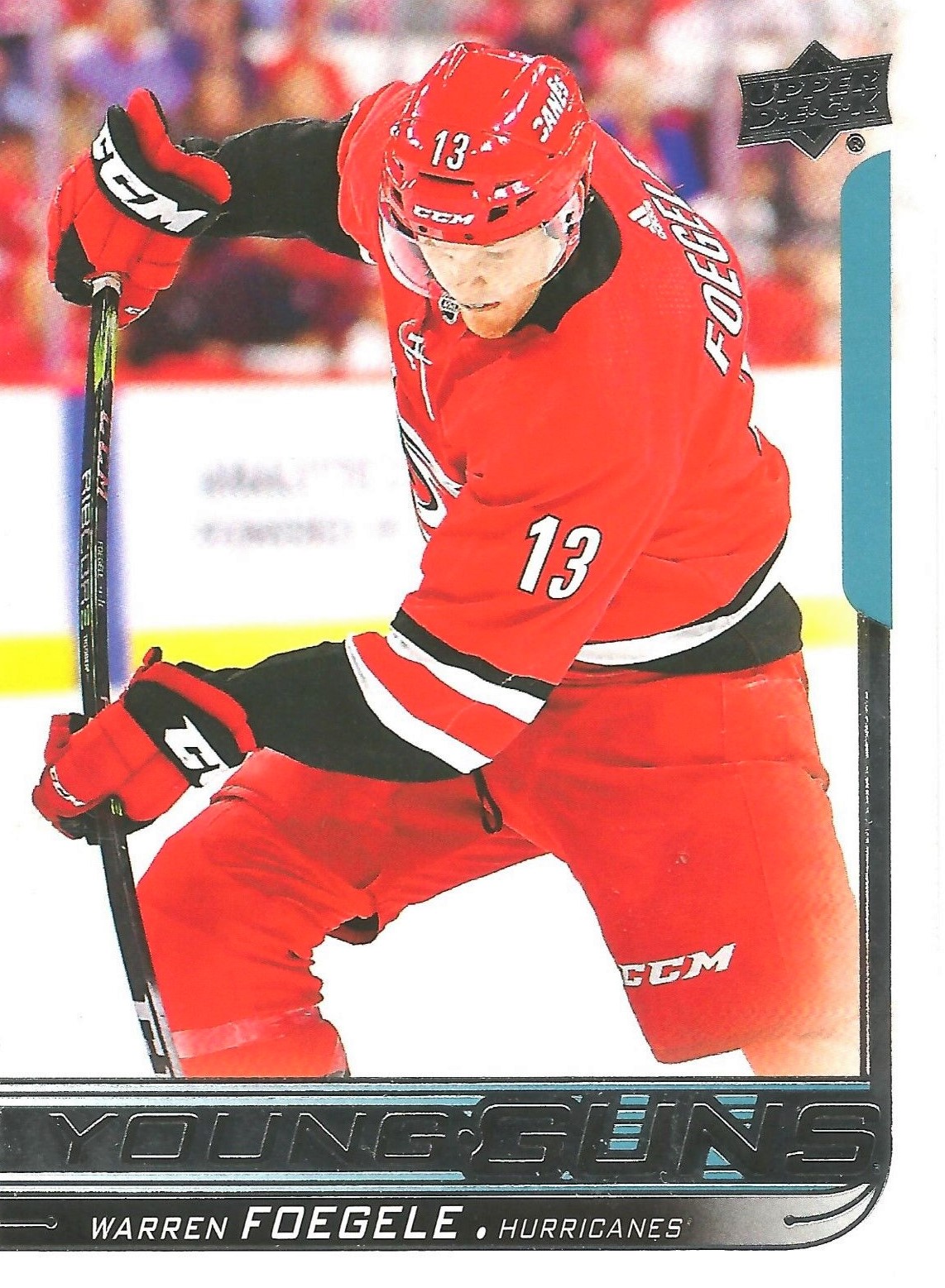 2018-19 Upper Deck #472 Robert Thomas YG RC
Robert is no stranger to the monthly Hot List or the weekly Hot / Cold list either. Collectors have been more than aware of him during the course of the 2018-19 campaign. But with the Blues on the verge of making the Stanley Cup Finals for the first time since 1970, Thomas is definitely hot again alongside teammates Jordan Binnington, Jaden Schwartz and Vladimir Tarasenko are being picked up as well. Thomas has been a sleeper second-tier rookie this season but this deep playoff run by the Blues is changing the way he is thought about by the hobby.