2017 Topps Star Wars 40th Anniversary Promos Distributed at Celebration Orlando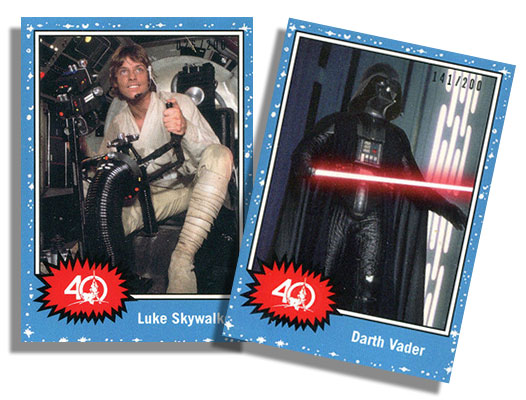 By Ryan Cracknell | Hobby Editor
Topps had a massive presence at the 2017 Star Wars Celebration Orlando. And while much of that came by heading up the Star Wars Authentics autograph pavilion, they had some exclusive cards on hand at their booth. A set of four retro-inspired 2017 Topps Star Wars 40th Anniversary Celebration Orlando promo cards were available, but in relatively small numbers. And they've quickly become hot commodities on the secondary market.
The 2017 Topps Star Wars 40th Anniversary promo cards feature four of the biggest characters from the original film: Luke Skywalker, Princess Leia, Han Solo and Darth Vader.
If the iconic images weren't enough to evoke a certain level of nostalgia, the design should seal the deal. Both the front and the back are based on the original blue starfield look from 1977 Topps Star Wars Series 1, the set that started it all. That said, this isn't the same one that's being used for the 2017 Topps Star Wars 40th Anniversary set, which is set to release May 3.
Each card is serial numbered to 200 copies on the front. This may not seem particularly rare but there are a few factors that have made them pricey from the outset. First, Star Wars trading cards don't necessarily play by the same rules as sports cards do. While there are a lot of sets, it still doesn't approach what you find in baseball. Also, different sets target different audiences due to the different movies and eras. These four promo cards aim for the core group of original fans.
Initially, individual cards were going for around $50 each on eBay. Now they're closer to $75 to $100 with some going even higher.
2017 Topps Star Wars 40th Anniversary Celebration Orlando Promo Cards Checklist
Looking for a particular card? Click on the links to see what's currently available on eBay.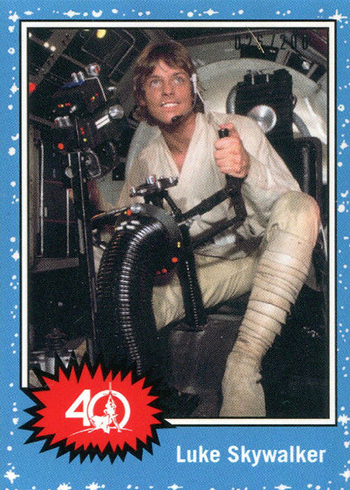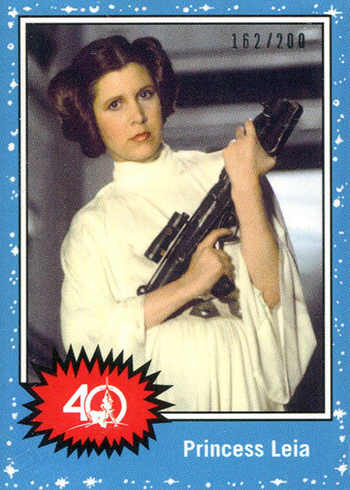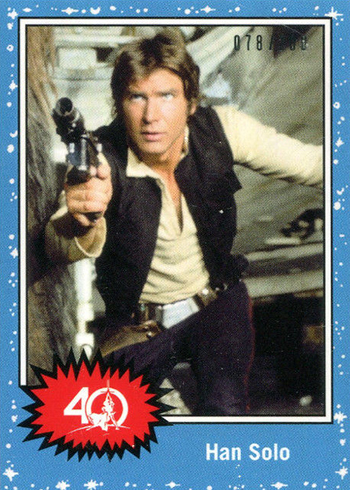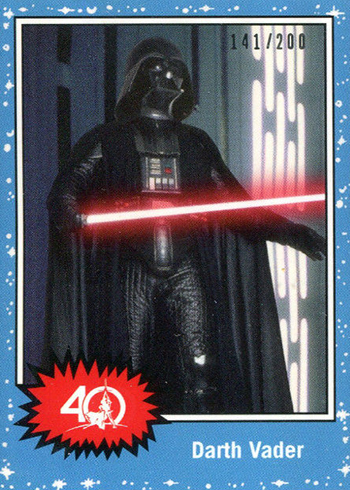 Comments? Questions? Contact Ryan Cracknell on Twitter @tradercracks.