Topps Now Platinum Member Cody Bellinger Autograph Among 2017 MLB All-Star Exclusives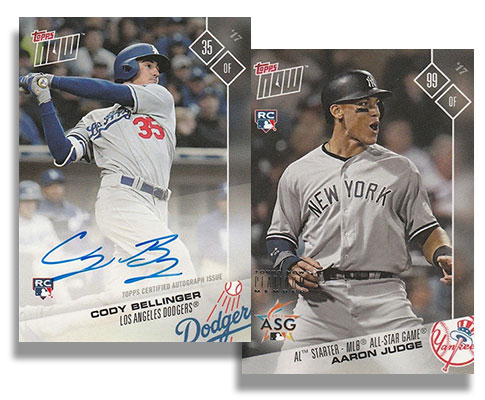 By Ryan Cracknell | Hobby Editor
Topps Platinum membership has its privileges. At the start of the year, Topps surprised some of the biggest 2016 Topps Now buyers with a package that included several big-name autographs. The letter that came with it said that they'd also receive some other opportunities over the course of the season. As it turns out, some more exclusive cards came from it at a special event held in conjunction with the 2017 MLB All-Star Game.
Among the cards? Autographs from Cody Bellinger, Ian Happ, Eric Thames and Adam Jones.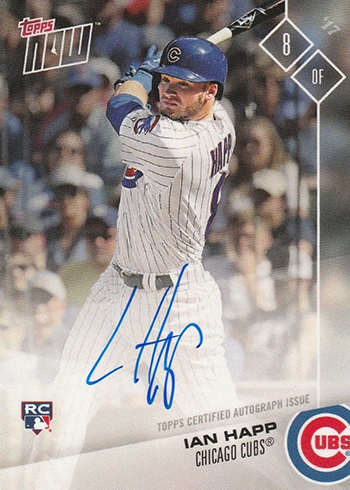 At the All-Star Game in Miami, Topps hosted a private gathering for Topps Now Platinum members. Similar to the Transcendent party earlier in the year, attendees were given a package that included cards not available anywhere else.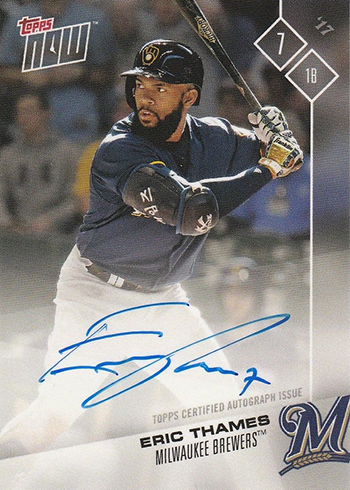 2017 Topps Now Platinum Autographs
It started with the autographs. Each person received the four autographs. Bellinger, Happ and Thames are special versions of 2017 Topps Now cards. However, they are not directly connected to a specific game, event or achievement. For Jones, it's from the World Baseball Classic and his memorable wall catch.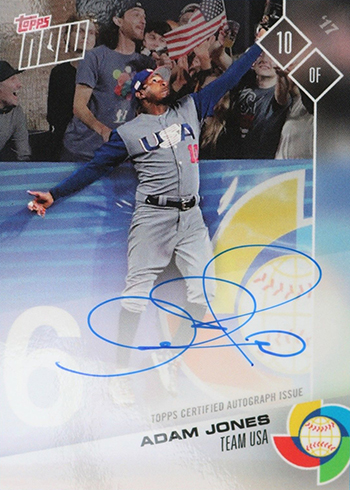 The cards do not have numbers. The autograph backs read, "Congratulations! You've received a limited edition autographed Topps Now card produced exclusively for our 2017 Topps Platinum members. We greatly appreciate your support."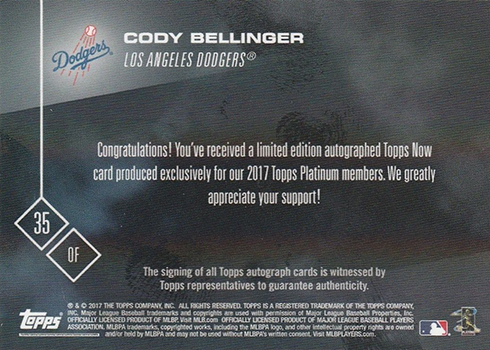 The cards are not serial numbered so exact quantities aren't known. However, based on accounts from recipients and party attendees, it sounds like there are no more than 25 copies of each autograph.
2017 Topps Now Platinum All-Star Party Autographs Checklist
Looking to buy any of the cards? Click on the links to see what's currently available on eBay.
Cody Bellinger, Los Angeles Dodgers
Ian Happ, Chicago Cubs
Adam Jones, Team USA
Eric Thames, Milwaukee Brewers
2017 Topps Now Platinum All-Star Team Sets
Also handed out were parallel versions of the 2017 Topps Now All-Star team sets. These are just like the regular cards sold through the company's website, but with one noticeable difference. The fronts have a foil Topps Now Platinum Member stamp.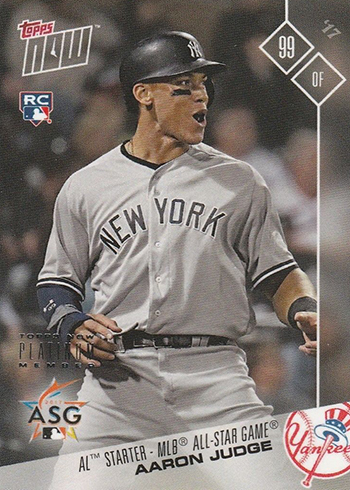 Like the autographs, only a few of these have made their way to eBay.
Comments? Questions? Contact Ryan Cracknell on Twitter @tradercracks.