2017 Topps National Q&A Live Blog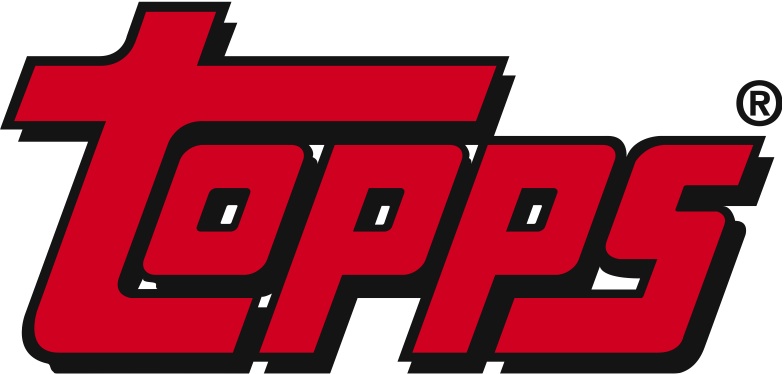 It's a packed house at the annual Topps Q&A at the 2017 National Collectors Convention. Follow along.
Wrapper redemption to start at noon tomorrow, not start of show.
David Leiner has prepared remarks, thanking collectors for a big year. 2017 baseball is as hot as he's ever seen it, crediting Aaron Judge, Cody Bellinger and Andrew Benintendi.
Sneak peak coming for 2017 Transcendent and 2017 Topps Star Wars Stellar Signatures.
On-demand products are big for introducing new consumers into the hobby. It's not an overall shift but a move to get new collectors.
VP of Marketing discusses new partnerships with companies like Stance and New Era. Looking to add new partnerships.
Clay address the elephant in the room — Santa cards came out after last year's Q&A and in Allen and Ginter.
Audience questions.
Q: My son got into the hobby because I did. How are you reaching the 8 and 9-year-olds to attract new consumers?
A: We are looking for new opportunities to get packs into kids hands. It's not so much advertising as it is us looking for chances to get packs into kids hands.
Q: How long will it be before I can work for Topps (asked by a 9-year-old)?
A: You can help us now on a consulting basis. When you're older, we'd encourage you to go to college first. We'd love to have you.
Q: Recently there was the Dak Prescott autopen incident. What does Topps do to avoid that kind of thing?
A: When we do our autograph signings. Our cards say they're witnessed. We spend a lot of money having a Topps rep there. Well into the six figures. About 98% of our signing sessions are witnessed. In the other one or two percent we have a trusted agent.
Q: The customer service for the digital apps is horrific. I've had emails ignored, I'm owed credits. It is very frustrating and it makes me angry. I am a paying customer and I am angry.
A: Make sure you talk with us after. We will get your info. Our apologies. That is our fault.
Q: Were the Target 2017 Bowman Megaboxes recalled?
A: They were not recalled. They were put on pause by Topps. However, they will be back within a few weeks. No players will be different.
Q: Can you address anything on Chief Wahoo logo?
A: In 2014 the team changed their primary logo. We followed the MLB-provided guideline. There's nothing there.
Q: You never have a chance to buy Bowman Platinum at Walmart.
A: That happens with any hot item in any store, just like Dancing Elmo and Hatchimals.
Q: Will Topps Now cards ever be serial numbered.
A: I can't say we never will but not right now.
Q: Do you distribute all serial numbered cards to consumers in cases?
A: No they don't. Based on all the parallels, we have all of our guarantees. We look at that to reach our promised quotas. As we get things back, some may be damaged. When we go to pack out, sometimes things can get damaged so we hold a bit back for that. And for promotion we hold a bit back. At the end of a production run, there are always cards left over. In actuality, we actually exceed our odds (cards are easier to get).
Q: 2013 Bowman Chrome Draft Black Wave, Blue Wave and Green Wave Kris Bryant autographs — where did they go? There are some graded and a couple out there. Where are they? Were they in packs?
A: Goes into background of why Bryants were in 2014 products. There was an issue with redemptions at the time. Some of the Bryants were held back to replace high-end cards and were graded. All parallels did get into product. We believe there may be some out there in packs still. They were put in at the end so may be some hot cases. We did get the ones graded. It is a weird situation but we've checked with vendors.
Q: Are there any players who refuse to sign?
A: We can't name names but collectors will probably notice players who disappear from products. We can say new Adrian Beltre autographs are on the way as we reached a new deal with them.
Break for Price Challenge giveaways.
Q: The MLB Authentication is fantastic. Are there any plans to expand it?
A: We use it where we can. Sometimes there are subject where we can't. Ideally we'd like to do it on every card we make. It's not possible but we do it where we can.
Q: Is there a chance you could get football or basketball back? How would you do that?
A: The NFL deal with Panini is a long-term deal. We have a long-term deal with our Huddle app. For the NBA, Panini has a long-term deal. We feel we're the most innovative partner out there. We're also the oldest so we feel we're the best. The next deal that's up is the NHL and we'd be very interested. We already partner with our Skate app.
Q: Is there any thought of lowering the number of wrapper redemption packs.
A: Tomorrow we'll be lowering the limit to 8 from 16.
Q: Have you thought about making a 100 player set for the wrapper redemption set so there can be more packs without doing too many of each player?
A: We always consider it but we also want to make it collectible. We've been doing it for a lot of years and we've never done it perfect but we're always trying to improve and retool.
Q: I'm a huge Twins collector. For the people who collect the Twins, Brewers and lesser teams, what can be done to make sure there's something for every team.
A: That's on us. We should do our better.
Q: Have you explored doing action stars?
A: Our Allen and Ginter line has had some before. Possible in the Olympic sets as sports are added. It's something we've talked about but not sure how many we could sell. Just because they're not products now doesn't mean there can't be in future. As organizations form and grow, so we can work with those bodies.
Q: Thank you for bonus card for redemptions. Is there a way to have a master list of what's available rather than weekly?
A: We can look into that.
Q: What is being done to counter doctoring of relic cards?
A: We're trying to do more with MLB Authentication. When cards are constructed, we have to sometimes use two different relics. Also the way they're constructed makes it difficult. We are aware of it and looking for ways to fix. We also love the MLB Authentication.
Q: Heritage is a product I've been collecting. I love the on-card signatures. You have Heritage WWE coming out. What percentage of those autographs are on-card?
A: Don't know for sure but we can get that out.
Q: With thinner cards like Series 1, the condition was better than past years but could still be better.
A: That's why we have customer service. We print millions of cards and it's going to happen. We do what we can.
Q: Success of Bowman Platinum has been noted. Are there any other retail-exclusive products coming?
A: Topps Gallery Baseball will be returning this year as a Walmart exclusive. Two autographs per pack. We're also doing a Target-exclusive for 2017 Topps Fire Baseball.
Q: In 2017 Topps Museum Collection there was a hot case that had a bunch of 1/1 laundry tags. Was that on purpose or by accident?
A: It could be any of the above. We're generally pretty open but we're going to hold on that one.
Q: For the Ultimate Card Giveaway, is there a correlation between the redemption and the product it comes from.
A: It's all Topps-related products — either high-end cards or ones too big for packs (pre-1957). Bowman are Bowman.
Q: Is there any update on eTopps? If they're printed, can just send them to us?
A: Nothing has changed. It is tough. We're trying to cut the costs and get them out of our warehouses.
Q: Who determines the quality, especially on the Rediscover Topps buybacks.
A: We're buying millions. If you have an issue, please reach out to customer service.
Q: Do staff read forums?
A: Yes, we all read the boards.
Q: What metrics do you use to measure growth of the hobby, not just sales numbers?
A: Some is anecdotal. Are we seeing new people going into stores and ripping packs? In retail we can look at scan data. In both instances show new people joining or coming pack.
Q: What is Topps doing to make sure Panini doesn't get MLB license in 2020?
A: They're a competitive company. We are too. We create the best products we can to show how we are.
Q: Do you have a stale date when players aren't signing?
A: We hold out as long as we can, especially high-end players but yes, we do at some point.
Q: Is there a way to reset the space so we can move away from exclusives?
A: We're open to it, but don't foresee it happening soon. Maybe in a decade the licensors decide it's in their best interests and fans interests.
That is all.