Where Are the 2017 Topps Holiday Cole Hamels Cards?
At 200 cards, the 2017 Topps Holiday Baseball set isn't intended to be too tricky. And really, it's not. However, many of those who are working on the Walmart exclusive have discovered that one card has been somewhat elusive. Now, Topps has confirmed that the 2017 Topps Holiday Cole Hamels is indeed a short print.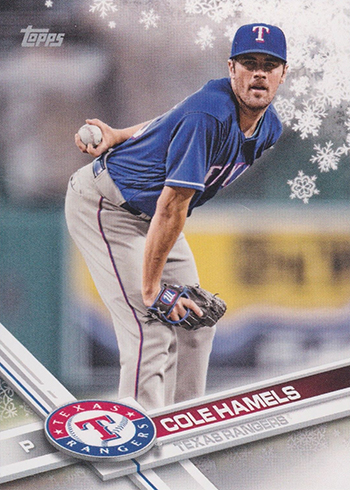 The card maker noted that the Hamels base card, #HMW107 in the set, is available in smaller supply due to an unspecified production error.
They also didn't provided an indication of how short printed the 2017 Topps Holiday Cole Hamels, although they said it shouldn't be too rare.
Prior to the announcement, very few of the Hamels cards were listed on eBay. Part of that could also be attributed to the fact that Hamels isn't one of the biggest stars on the 2017 Topps Holiday checklist. Expect the number of listings to grow now that the short print is confirmed. Don't be surprised if it fuels a hunt for the product.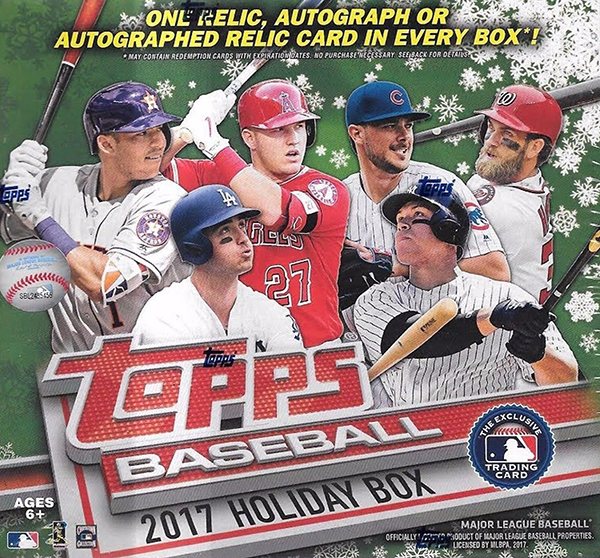 2017 Topps Holiday Baseball is a Walmart-exclusive released in late November.
Comments? Questions? Contact Ryan Cracknell on Twitter @tradercracks or by email.