2017 Topps GPK/Wacky Packages Holiday Has Some Naughty Christmas Cheer
The holiday season can be stressful. Evenings of planning, weekends of driving circles around the shopping mall parking lot, making sure the turkey is cooked just right, navigating the waters of turning down your in-law's fruit cake. Yet, within all that, there is fun to be had. 2017 Topps GPK/Wacky Packages Holiday cards poke fun at some of the beloved institutions of the season.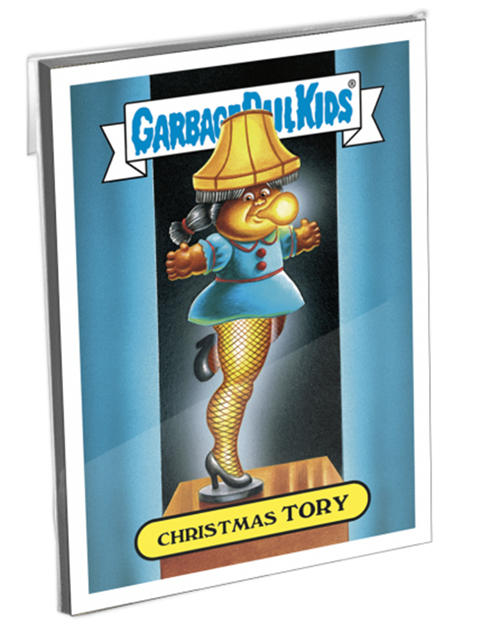 Available on the Topps website for one week starting December 14, it's available only as a complete set. Coming with a total of 15 cards, the initial cost was $34.99.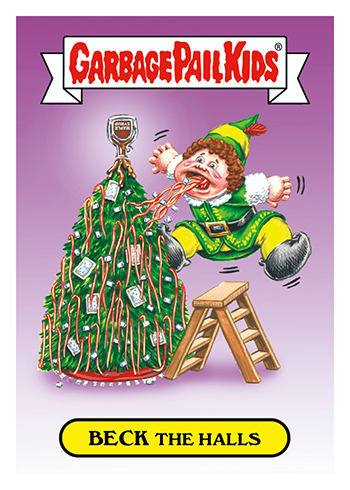 The 2017 Topps GPK/Wacky Packages Holiday checklist starts with ten Garbage Pail Kids. These consist of five different A/B name variations. The running theme with these is Christmas movies and TV specials like Elf, the Grinch and the most frag-eee-lay one of all, A Christmas Story.
The remaining five cards are Wacky Packages that give a festive spin to commercial products.
2017 Topps GPK/Wacky Packages is a print-on-demand release. The production run, based on the number of sets ordered, will be announced after the sales window closes.
2017 Topps GPK/Wacky Packages trading cards at a glance:
Set size: 15 cards
Release date: December 14, 2017
2017 Topps GPK/Wacky Packages Holiday Checklist
Garbage Pail Kids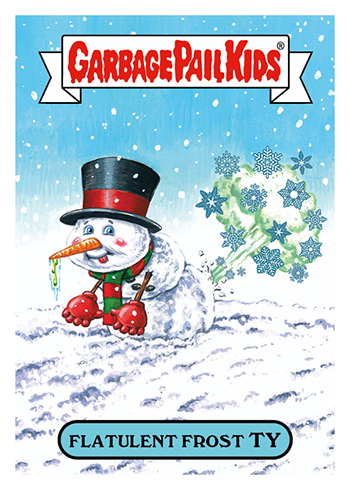 1a Christmas TORY
1b ELLA-Tric
2a KRIS Kringe L.
2b Old Satan NICK
3a BECK the Halls
3b JESS the Tree
4a RUD-Off
4b Red Light Dist-RICK
5a Flatulent Frost TY
5b Deli-KATE Snowflake
Wacky Packages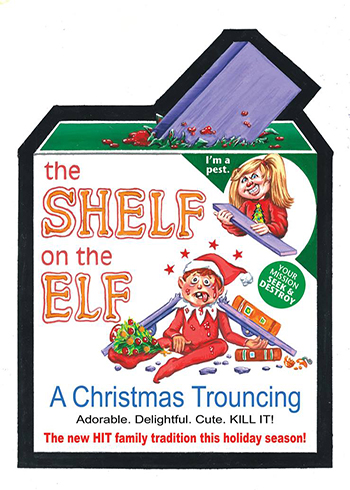 6 Kringles
7 The Shelf on the Elf
8 Orna-mentos
9 Noëlco Beard Trimmer
10 Rud-X
Comments? Questions? Contact Ryan Cracknell on Twitter @tradercracks or by email.