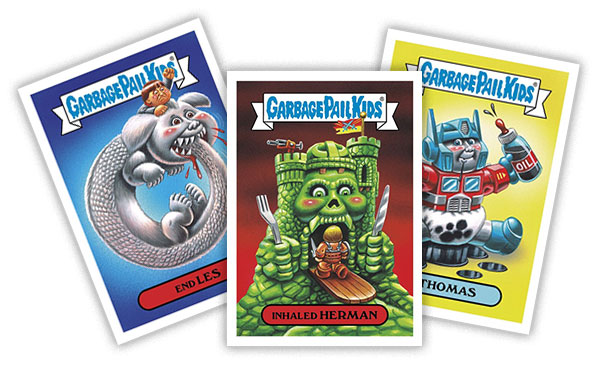 The 2017 Topps Garbage Pail Kids Fall Comic Convention set highlights some of the most popular properties for kids growing up in the 1980s. Toys, TV shows, movies and any combination of the three are spoofed in the small set that also happens to be an online exclusive.
Available for one week on the Topps website, the GPK Fall Comic Convention Set's release coincided with New York Comic-Con. A similar set was made in time for the 2017 San Diego Comic-Con.
The set has 12 total cards, which breaks down into six different gags each with A/B name variations.
He-Man, Transformers, Robocop and even The NeverEnding Story are among the properties given a satirical spin.
Sold as a set only, the cost is $29.99. Print runs will be determined after the sales window closes. Only those ordered will be produced.
2017 Topps Garbage Pail Kids Fall Comic Convention Set Checklist
1A Ro Bo
1B Wind Up Will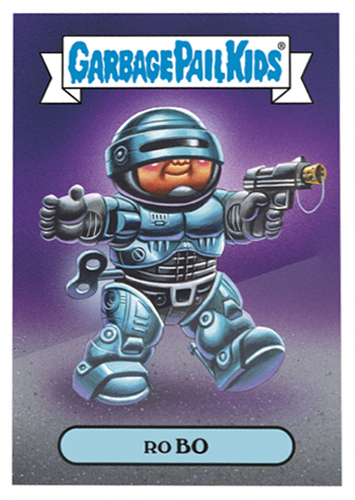 2A Slimy Hymie
2B Ectoplasm Eric
3A Neverending Tory
3B End Les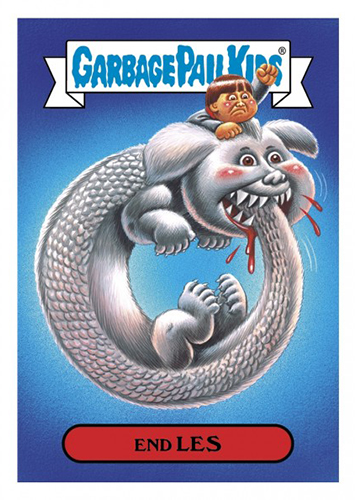 4A Op Thomas
4B Doyle Change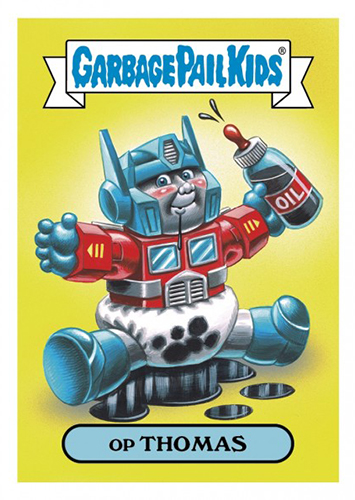 5A Toxic Tom
5B Wasted Wade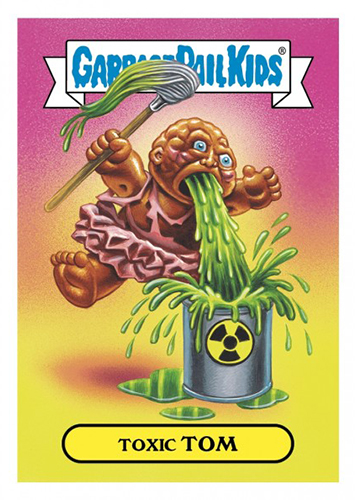 6A Gary Skull
6B Inhaled Herman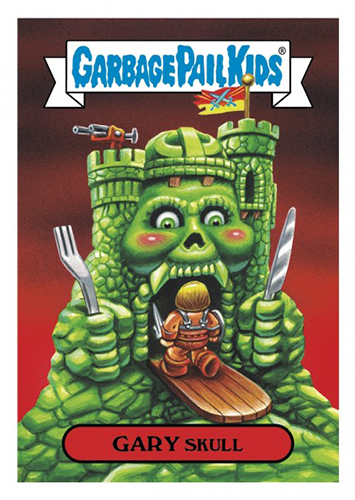 Comments? Questions? Contact Ryan Cracknell on Twitter @tradercracks or by email.