2017 Topps Garbage Pail Kids Golden Groan Awards Checklist and Details
With the 2017 Golden Globes, Hollywood's seemingly endless awards season is underway. 2017 Topps Garbage Pail Kids Golden Groan Awards take the GPK gang down the red carpet, highlighting some of the nominated actors. The checklist also includes a timely take on the night's most talked about speech from Meryl Streep.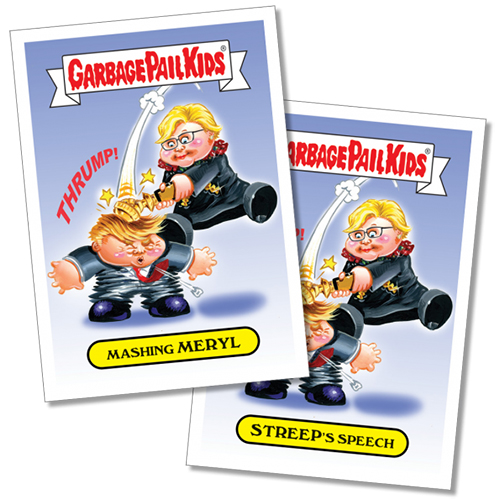 The checklist features five pairs of cards that are available individually through the Topps website for $9.99. A complete set of ten is $29.99. They're being sold exclusively online for a week from Monday, January 9 through January 16.
Cards were printed to order. Production runs announced after the sales window has closed.
In addition to the spoof on Streep's acceptance of the honorary Cecil B. DeMille Award, others involved with the Golden Globes are also included. Among them is host, Jimmy Fallon and La La Land's Emma Stone, who won a Best Actress award. Perhaps the most curious is a card featuring the low-profile Colin Farrell movie, The Lobster.
2017 Topps Garbage Pail Kids Golden Groans Checklist
1a Mashing MERYL – 226
1b STREEP's Speech – 226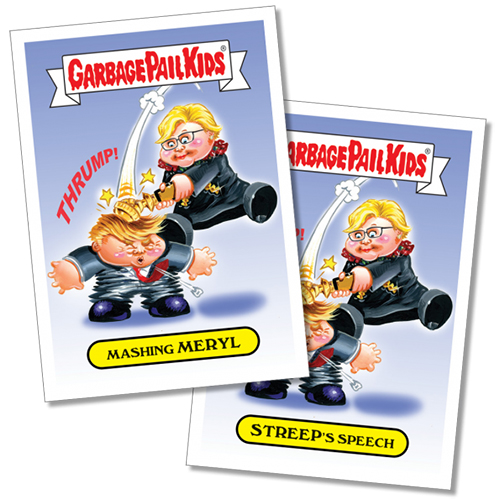 2a EMMA Error – 213
2b Snafu STONE – 213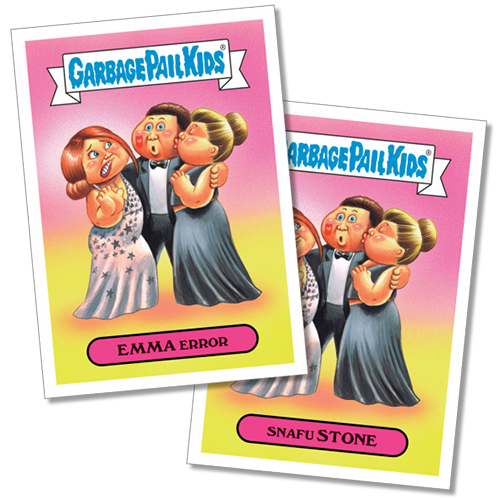 3a JIMMY Failure – 213
3b Flubbin' FALLON – 213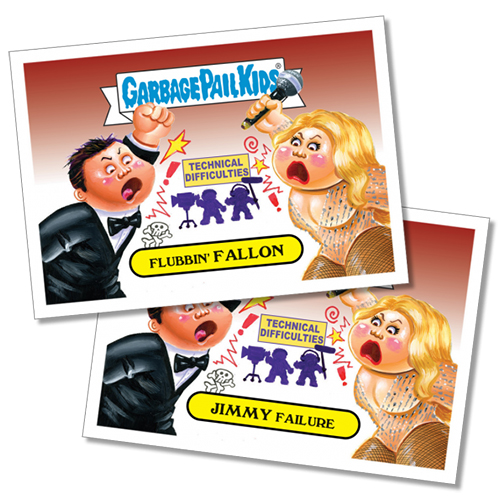 4a COLIN Crustacean – 213
4b Filleted FARRELL – 213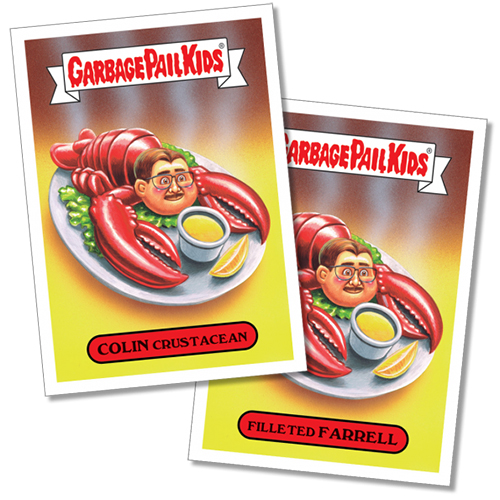 5a On the Throne TYRION – 217
5b DINKLAGE Dump – 217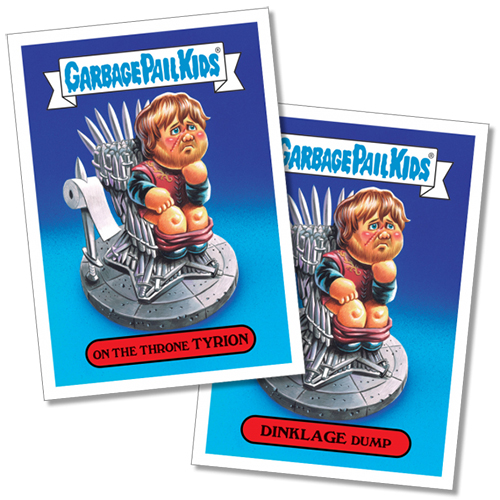 Comments? Questions? Contact Ryan Cracknell on Twitter @tradercracks.