2017 Topps Bunt Baseball Combines Physical and Digital Card Realms
2017 Topps Bunt Baseball stands on its own as a physical product. However, it also brings in elements and unlocks digital cards for its namesake app. Like last year, Bunt is also one of the cheapest products of the year that you should be able to find for around a dollar a pack (certainly less than $2).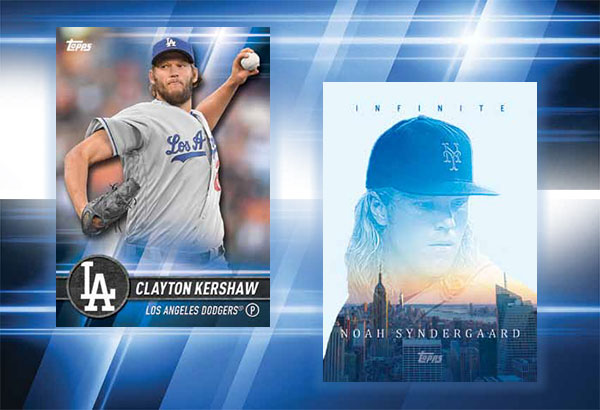 Base Set
At 200 cards, the 2017 Topps Bunt Baseball base set is on the small side. Rookies are included on the checklist alongside top veterans.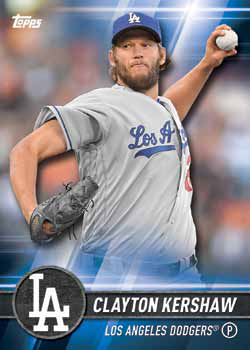 The number of parallels has jumped significantly from 2016 going from three colors plus Printing Plates to six plus Printing Plates.
All parallels were numbered last year but that's not the case here. Blue cards are one per pack while Black versions are one per box. The remaining parallels do have serial numbers, though: Green (/99), Orange (/50), Purple (/25) and Red (1/1).
Inserts
All of the basic inserts in 2017 Topps Bunt Baseball have physical and digital aspects. They combine to land one per pack.
Programs return for another year with 30 new physical cards.
Splatter Art debuted in the online-exclusive 2016 Topps Crossover but get 20 cards here as well.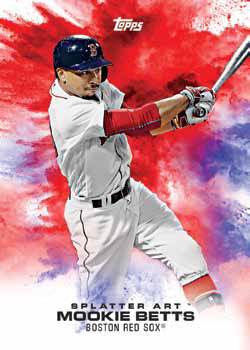 Perspectives shifts over from the flagship brand to Bunt. These 20 cards use a photography focus.
Thirty Infinite cards highlight a player from each MLB team using a superimposed photo and minimal text.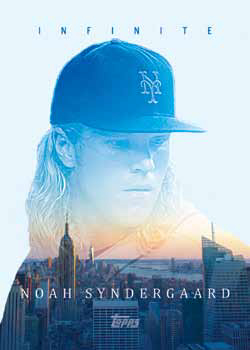 Cards in all four of these insert sets have Green (/99), Orange (/50), Purple (/25) and Red (1/1) parallels plus Printing Plates.
In addition to the physical versions, each of these sets also has ten digital cards available in the Bunt app.
Two 2017 Topps Bunt Baseball insert sets come in more limited numbers. Base versions of Vapor and Galaxy are all numbered to 99. These have codes on the back that, when scratched off, unlock a digital copy of the card. This is the only way to get the in-app versions. Parallels here are limited to Orange (/50), Blue (/25) and Red (1/1).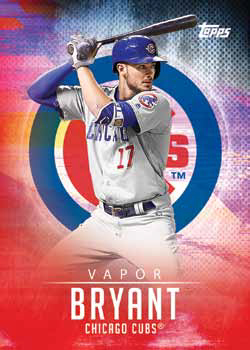 Autographs
Signature Series autographs return for a second year. And while they don't appear to be quite as scarce as 2016, they're not going to turn up often. In packs, they're one per case.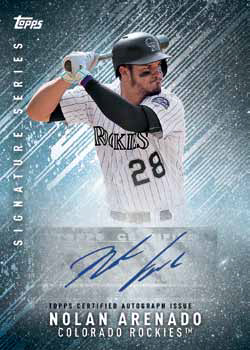 That may not sound too extreme but with 20 boxes in a case, they're still tough pulls.
Additional autograph cards — physical versions — will be awarded through the app via contests.
Code Cards
Adding further digital content are randomly inserted Bunt Code cards that give collectors a digital pack of cards in the app. Each of these has ten digital Bunt cards including a parallel and an insert.
The digital cards can also be used to compete in weekly fantasy-style contests for single autograph cards and complete sets of signed cards.
2017 Topps Bunt Baseball at a glance:
Packs per box: 36
Cards per pack: 7
Boxes per case: 20
Set size: 200 cards
Release date: May 10, 2017
What to expect in a hobby box:
• Inserts – 36
• Black Parallels – 1
• Blue Parallels – 36
2017 Topps Bunt Baseball Checklist
Base Set
Inserts
Autographs
Team Sets
Comments? Questions? Contact Ryan Cracknell on Twitter @tradercracks.