Surprise 2017 Topps Archives Parallels Will Have You Seeing Gold Winners, Grey and a Little Less Black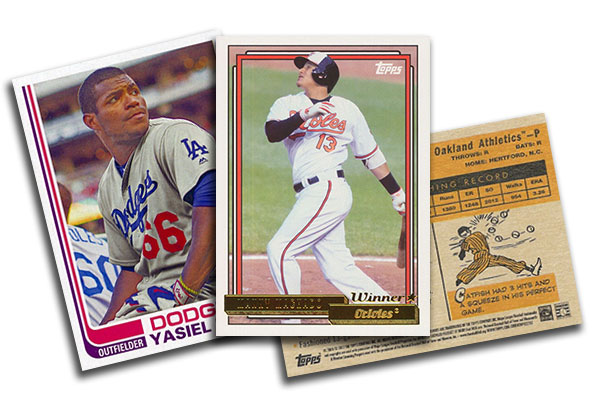 By Ryan Cracknell | Hobby Editor
2017 Topps Archives Baseball is taking a bit of a page from Heritage, adding some surprise parallels that mimic the original set the card designs are based on.
The base set has 300 cards, which is split up into three equal sections. One hundred cards boast the look of 1960 Topps Baseball. The middle 100 look to 1982 for inspiration while the final third of the set uses 1992.
How does that translate into the unannounced parallel short prints? Each group of 100 cards has their own version: 1960 Grey Back, 1982 Blackless/No Name and 1992 Gold Winner.
2017 Topps Archives Grey Backs
Numbers: 1-100
Buy on eBay.
The first third of the base set has Grey Back parallels. These are a throwback to the original 1960 set in which some cards looked a little different on the back. That's the case with these 100 short printed parallels.
Hold a regular base card next to one of the 2017 Topps Archives Grey Backs and you'll notice that the parallel is noticeably darker. They should also jump out a bit in a stack of base cards simply by looking at the edges.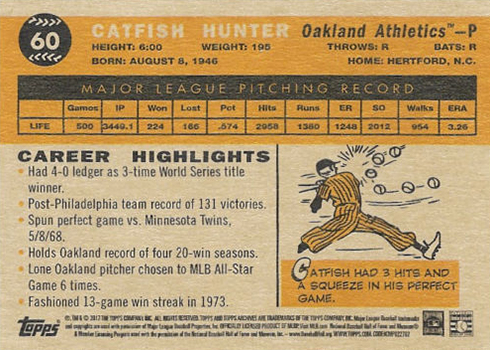 That said, the approach is somewhat subtle, taking a cue from similar parallels in 2017 Topps Heritage Baseball.
2017 Topps Archives No Signature/Blackless Parallels
Numbers: 101-200
Buy on eBay.
For the cards using the 1982 design, #101-200, the short print parallel looks back to some of the original cards that were released missing the black portion of the printing process.
That said, the parallels in Archives aren't entirely without black. However, they are missing the facsimile signature for an easier giveaway.
But there is something to watch for. The product's photo variations are also missing the signature. If you don't have extras on hand to compare the two, look in the fine print on the back of the card. If the code finishes with 799, it's a photo variation. If it doesn't end in 799, it's the parallel.
2017 Topps Archives Gold Winners
Numbers: 201-300
Buy on eBay.
1992 Topps Baseball was significant for being the company's first to use gold foil as part of a mainstream baseball release. Coming out a quarter of a century later, 2017 Topps Archives Gold Winner parallels pay homage to the originals. Cards #201-300 have parallels using the gold foil in the name plate as well as a winner notation.
It's an appropriate extension after 2016 Topps Archives had similar parallels for select cards nodding to the 1991 Topps Operation Desert Shield cards.
Comments? Questions? Contact Ryan Cracknell on Twitter @tradercracks.