2017 Philly Non-Sports Card Show Exclusives Include Garbage Pail Kids, Wacky Packages and More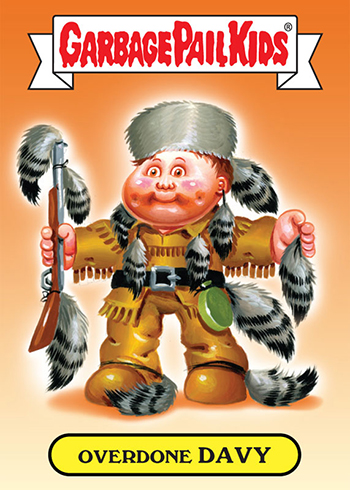 By Ryan Cracknell | Hobby Editor
When it comes to events on the entertainment side of the hobby, the Philly Non-Sports Show is one of the biggest. It's like the Non-Sport National. The theme for the April 22 and 23 show is Garbage Pail Kids and Wacky Packages. That theme carries over to both artist appearances and a set of nine exclusive GPK/Wacky Packages cards.
Taking place at the Merchants Square Mall in Allentown, PA, non-sport dealers from across the country are in attendance. Collectors can also meet six artists from the worlds of Wacky Packages and Garbage Pail Kids. They include Neil Camera, Layron DeJarnette, Smokin' Joe McWilliams, Chad Scheres, Joe Simko and Jeff Zapata.
2017 Topp Garbage Pail Kids/Wacky Packages Philly Set
All six did artwork for the exclusive nine-card 2017 Philly Garbage Pail Kids/Wacky Packages set. It includes three different GPK gags, each with the traditional A/B name variations. The final three cards come from the Wacky world. Tying in with the show, each illustration and gag is connected to the hobby, offering jokes likely best understood by collectors.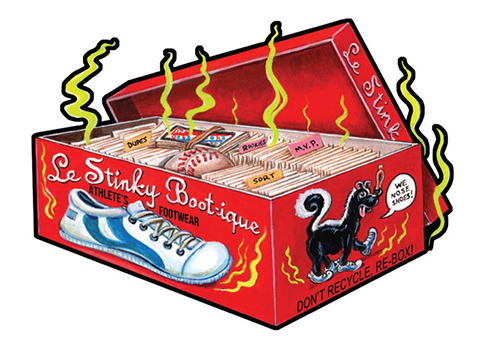 The cost of each set is $25. It's only available at the show. Any extra sets that might be left over will not be sold. Proceeds from sales go towards helping pay for the guest artists' accommodations and expenses.
Other Promos and Exclusive Cards
The Philly show has several other promos and exclusives available to attendees. Cryptozoic has a DC Bombshells #P3 for the upcoming set. It can be found at the company's table.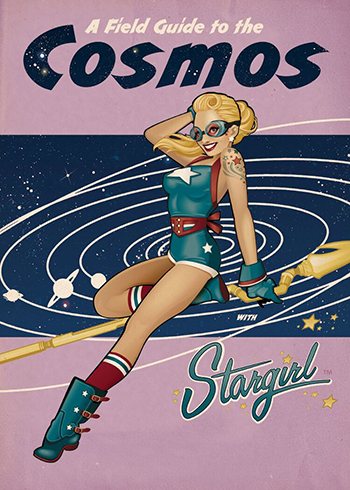 A new Melty Misfits promo from Maraschino Distribution is available at the Sidekick Labs table.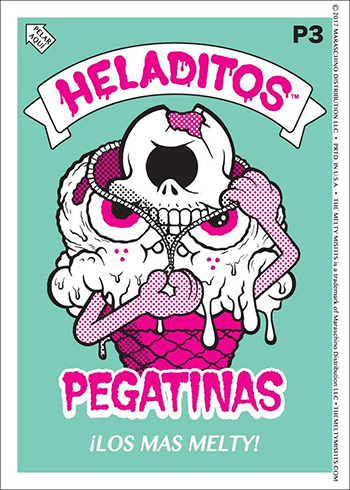 Distribution of the Philly promos and exclusives vary. Most are free, but a couple do come with a cost. A pair of exclusive metal cards from Iron Dead Studios can be bought at the Faerie Metal Photography. A metal Dracula card drawn by Laura Inglis as part of her Monsters Illustrated series can be found at Derek Woywood's table.
Below is a gallery of some of the cards you will find at the show.
If you attend this show (or any other, for that matter), we want to see your pictures. Feel free to tag @beckettmedia if you're on Twitter so we can catch and share them.
Comments? Questions? Contact Ryan Cracknell on Twitter @tradercracks.