2017 Panini Prizm Football Slides Down the Rainbow – Checklist and Team Set Lists Are Up
Color and chrome are the overriding themes in 2017 Panini Prizm Football. A familiar base set and autograph assortment are joined by some new inserts. Running throughout the checklist is a full rainbow of parallels, making it one of the brightest sets of the year.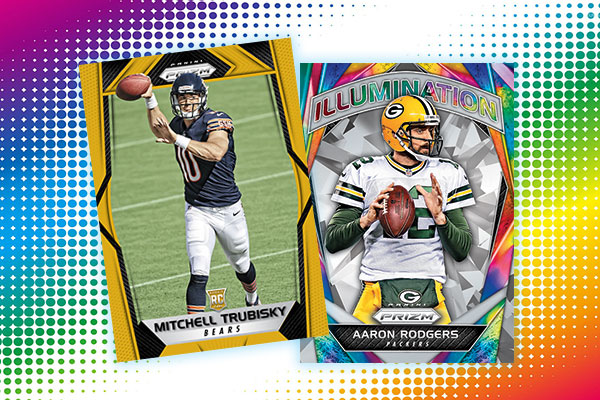 2017 Panini Prizm Football Base Set
The 2017 Panini Prizm Football base set falls in at 300 total cards. Rookies and stars make up the fairly comprehensive checklist.
And then there are the Prizms, the colorful parallels that have been a hallmark for the Prizm line since it made its gridiron debut in 2012. Base cards have a total of 17 different Prizms when both hobby and retail exclusives are taken into consideration.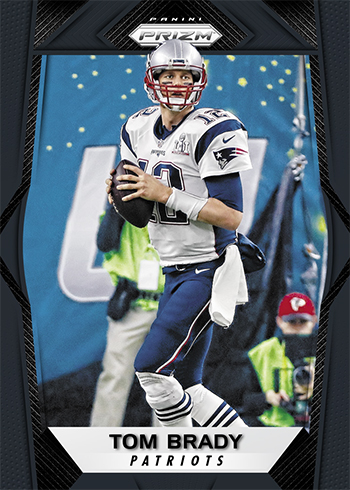 Hobby boxes have nine numbered Prizms. On the retail side, blasters and multi-packs are some of the places to find specific colors and patterns.
2017 Panini Prizm Football Prizms List
Here's a full list of all the base parallels in 2017 Panini Prizm Football:
Prizm
Prizm Orange – 275
Prizm Light Blue – /199
Prizm Blue Wave – /149
Prizm Green Scope – /99
Prizm Purple Crystals – /75
Prizm Red Power – /49
Prizm Camo – /25
Prizm Gold – /10
Prizm Gold Vinyl – /5
Prizm Black Finite – /1
Retail Exclusives
Prizm Green – Retail
Prizm Red – Retail
Prizm Blue – Retail
Prizm Disco – Blaster
Prizm Pink – Excell Blaster
Prizm Red, White, and Blue – Retail Multi-Packs
Autographs
2017 Panini Prizm Football hobby boxes come with three signed cards. The majority of those are Rookie Autographs. These carry a design that's similar to the main set. Also similar is the numerous Prizms they come with.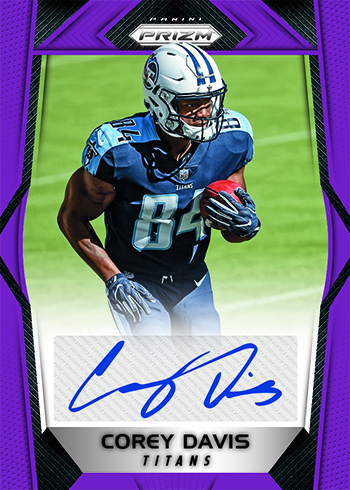 Memorabilia doesn't play a major role in hobby boxes. However, there are Rookie Patch Autographs. These are a case hit at the hobby level. None are numbered higher than 99.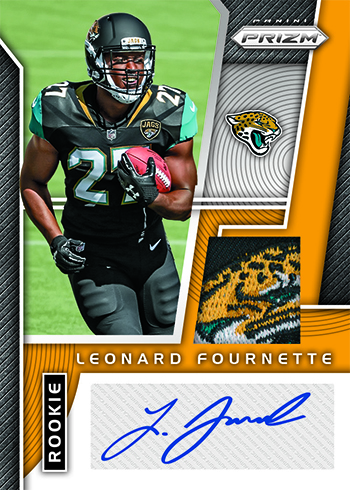 Inserts
Even before you get into the parallels, several of Prizm's inserts are big on color. These include both Stained Glass and Illumination.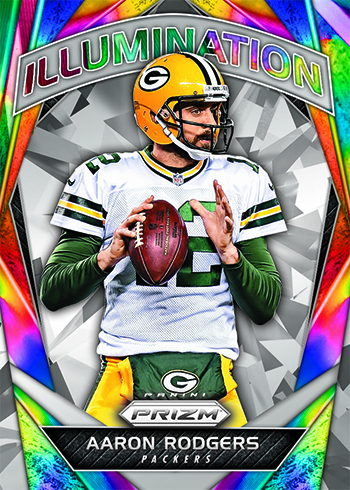 Some of the greatest Super Bowl performances are honored in Super Bowl MVPs.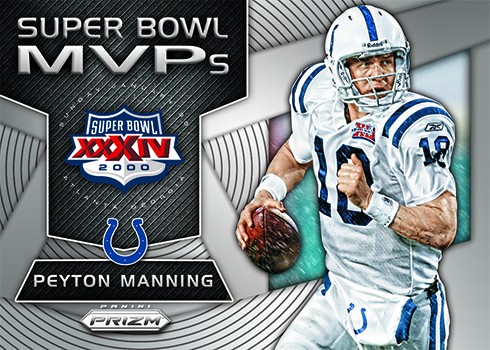 2017 Panini Prizm Football pays tribute to the career of Randy Moss. For starters, there's an insert set that has one card for each of his 14 NFL seasons. Each is numbered to the jersey number he wore that season. A final career retrospective card has 25 copies and also comes signed. Randy Moss Tribute cards are exclusive to hobby packs.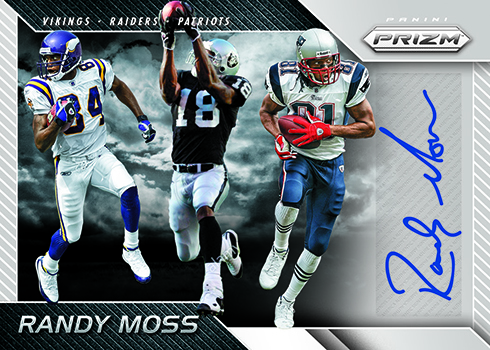 2017 Panini Prizm Football at a glance:
Packs per box: 12
Cards per pack: 12
Boxes per case: 12
Set size: 300 cards
Release date: October 25, 2017
What to expect in a hobby box:
• Autographs – 3
• Prizms Parallels – 9 (all numbered)
2017 Panini Prizm Football Checklist
Base
Autographs
Memorabilia
Inserts
Team Sets