2017 Panini Flawless Baseball Checklist Highlights High-End Hits Throughout
2017 Panini Flawless Baseball marks to top end of the company's portfolio. That means low print runs throughout, on-card autographs, lots of big names and premium swatches. As one might expect, it also means a premium price tag to match.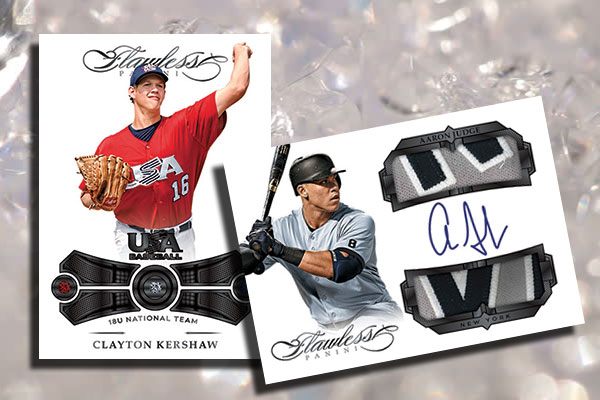 Base Set
Keeping with the Flawless tradition, base cards come with gems embedded in them like diamonds, rubies and sapphire. None have more than 20 copies. The 2017 Panini Flawless Baseball base set takes a themed approach with a variety of subsets like All-Stars, Alma Maters, USA Baseball, Nicknames and Milestones.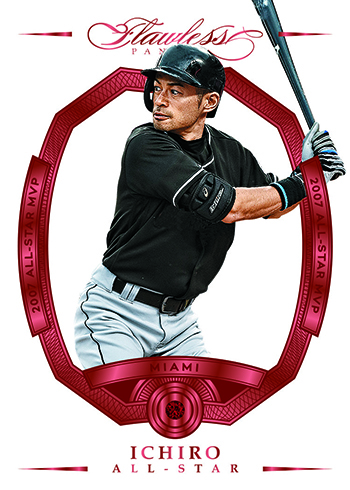 With the different themes come slightly different designs as well.
2017 Panini Flawless Baseball has Mickey Mantle on four base cards. The Panini-exclusive legend also has a trio of memorabilia cards and 20 cut signature cards in the product.
Autographs and Memorabilia
Signatures and relics combine baseball's past, present and future.
Rookie Patch Autographs, which have both single- and dual-swatch versions, are all hard-signed. The design is similar to earlier years and come with over-sized premium pieces of gear. All are numbered to 25 or less.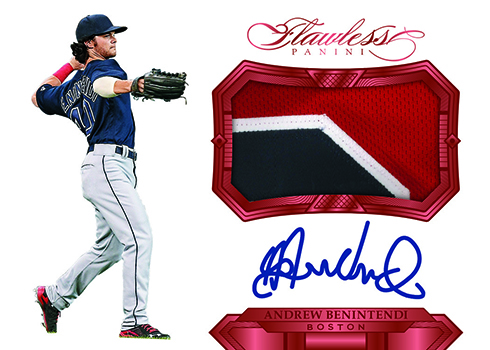 Patch Autographs take a similar approach only with a checklist consisting of vets and retired stars. So more jumbo swatches and on-card autographs.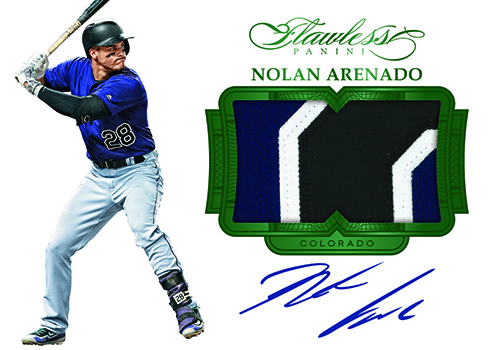 Mantle is far from the only person with cut signatures. Others include Jackie Robinson, Honus Wagner, Joe DiMaggio, Lou Gehrig, Roberto Clemente and Jimmie Foxx. Flawless Cut Memorabilia inserts have a swatch or relic piece to go with the signature.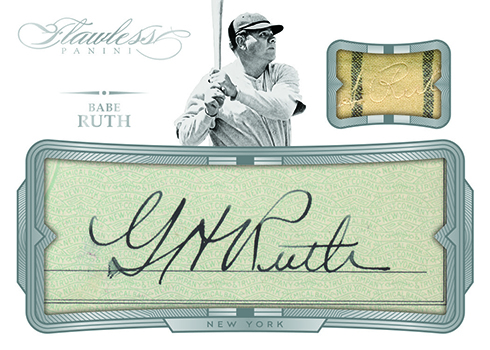 All-time greats from the past are also highlight on memorabilia-only cards like Material Greats, Legendary Trios and Triple Memorabilia.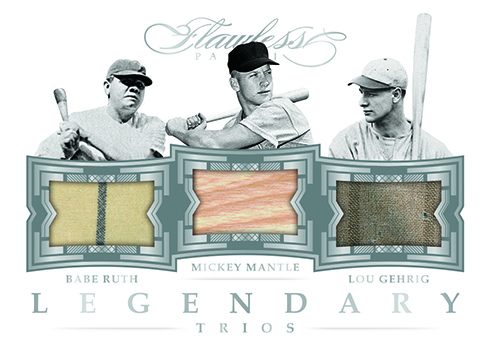 2017 Panini Flawless Baseball at a glance:
Packs per box: 10
Cards per pack: 1
Boxes per case: 2
Set size: 106 cards
Release date: December 20, 2017
What to expect in a hobby box:
• Autographs – 6
• Memorabilia Cards – 2
• Gem Base Cards or Parallels – 2 Total
2017 Panini Flawless Baseball Checklist
Base
Autographs
Memorabilia
Team Set Lists
Comments? Questions? Contact Ryan Cracknell on Twitter @tradercracks or by email.