2017 Leaf Buyback Wrestling Bursts with Autographs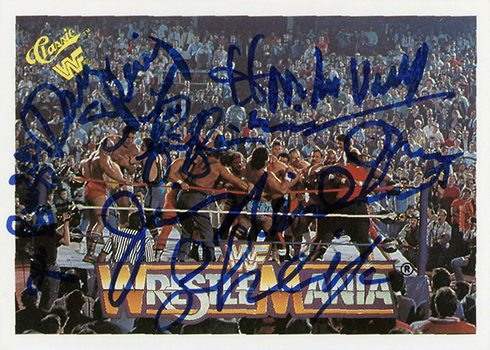 2017 Leaf Buyback Wrestling is a product for pro wrestling fans looking for autographs in bulk and at a reasonable price.
Each box comes with 11 cards, all signed. But rather than being new cards, they're from past releases.
2017 Leaf Buyback Wrestling covers a few generations worth of wrestlers. That means guys from the WWF's Rock 'n Wrestling era of the 1980s through to the Monday Night Wars of the 1990s and into recent years.
And while names like Hulk Hogan, Jesse Ventura and Shawn Michaels are going to be known by all, Leaf is going international with some of the cards as well bringing in Japanese stars.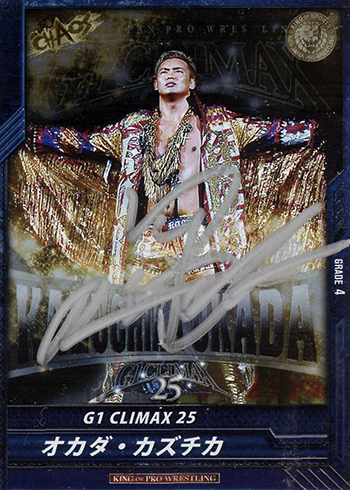 Collectors can expect most of the autographs in 2017 Leaf Buyback Wrestling to come with one signature, some are multi-signed. Combinations can include tag teams, cards pairing wrestlers with their managers or special match cards.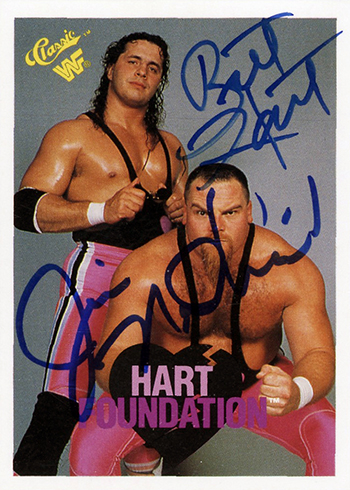 As for the cards themselves, the buybacks come from a variety of licensed products from several different manufacturers. Just like the featured stars, cards cover multiple decades.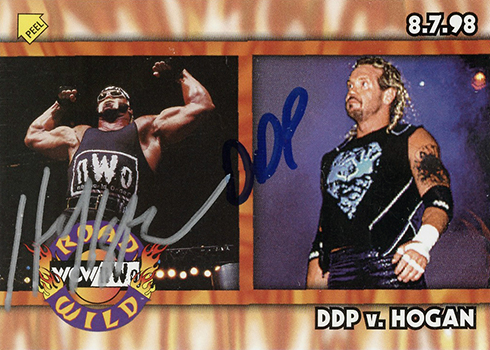 2017 Leaf Buyback Wrestling has a limited print run of 99 cases. Each has five boxes.
2017 Leaf Buyback Wrestling at a glance:
Packs per box: 1
Cards per pack: 11
Boxes per case: 5
Release date: December, 2017
What to expect in a hobby box:
• Autographs – 11
Comments? Questions? Contact Ryan Cracknell on Twitter @tradercracks or by email.