2017 Donruss Certified Cuts Football Checklist and Team Set Lists
2017 Donruss Certified Cuts Football focuses heavily on the cut signature theme. And it's not just greats from the past. Current stars and rookies also have autograph cards in the product done with a cut style.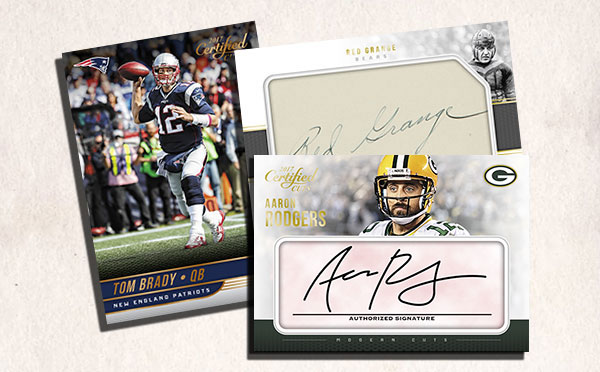 Twelve-pack 2017 Donruss Certified Cuts Football hobby boxes come with a pair of autograph cards plus two additional signed or memorabilia cards. plus two additional signed or memorabilia cards. Each case, which has a dozen boxes, includes two cut signatures.
Base Set
The full 2017 Donruss Certified Cuts Football set clocks in at 240 cards. However, it's broken down into multiple sections, some of which are easier to put together than others.
It starts with a base shell set of 100 veterans. These are followed by 50 Legends, which are serial numbered, and 50 Rookies. All of these rely on a full-bleed design and action photography. All of these also have parallels.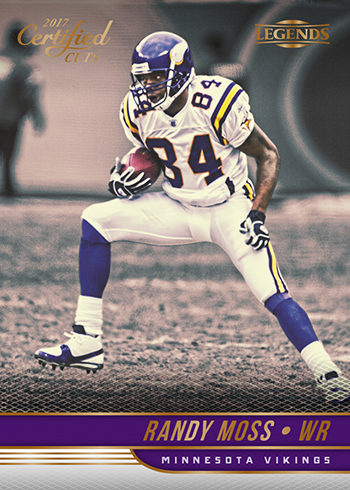 The final 40 cards are part of the Rookie Cuts subset. Instead of traditional on-card signatures or labels, the signature area has been worked into the design to give it a cut look. Rookie Cuts have six tiers of parallels including some with different colored ink.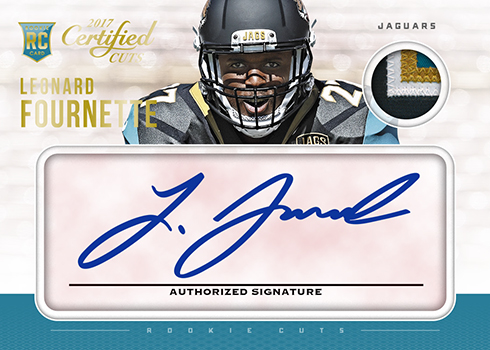 Autographs
Much, but not all, of the signed content in 2017 Donruss Certified Cuts Football includes the cut theme. In addition to the Rookie Cuts that are part of the main set's checklist, there are Modern and Retired Cuts of current and recently retired superstars. Brett Favre and John Elway are among the Hall of Famers found here.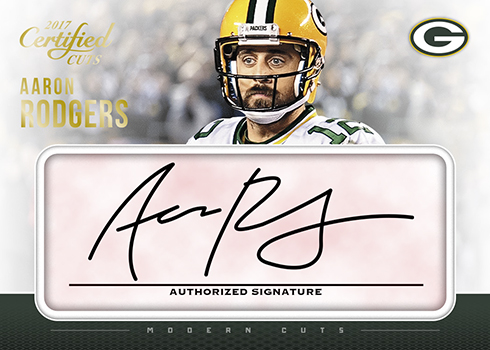 Delving further into the past Legendary Cuts, which has such names as Norm Van Brocklin, Tom Landry, Bronko Nagurski and Brian Piccolo.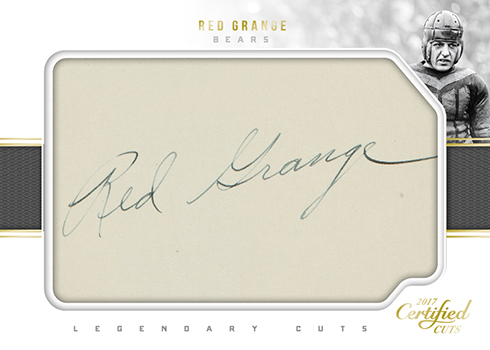 Cinematic Cuts, Historical Cuts and Collegiate Cuts mean that the traditional cut signature subject list isn't limited to just NFL legends. These inserts bring in autographs from the likes of John F. Kennedy, Thomas Jefferson, Lucille Ball and John Wayne.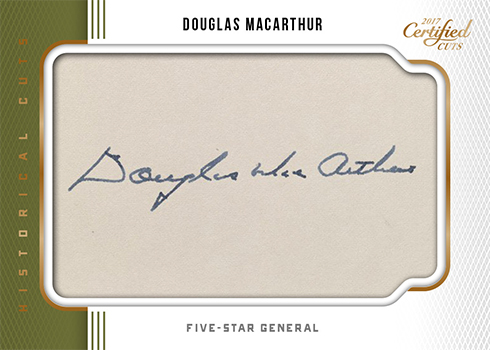 All of the cut signatures in the product are numbered to 99 or less except for the Rookie and Modern Cuts. As far as the two-per-case cuts go, those encompass the Legendary, Historical, Collegiate and Cinematic Cuts sets as well as some scarce booklets.
Cuts Memorabilia Booklets and Dual Cuts Booklets are all one-of-ones. Dual combinations include Curly Lambeau and Vince Lombardi, Walter Payton and George Halas, and Tom Landry and Tex Schramm, among others.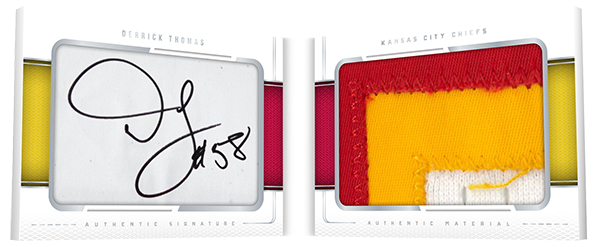 2017 Donruss Certified Cuts Football does have some regular autographs, too. Rookie Scripts is a parallel of sorts for the basic first-year cards in the base set. These have Silver (/99) and Gold (/25) parallels.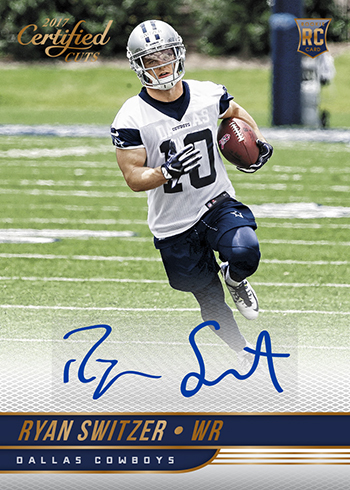 2017 Donruss Certified Cuts Football at a glance:
Packs per box: 12
Cards per pack: 4
Boxes per case: 12
Set size: 240 cards
Release date: October 4, 2017
What to expect in a hobby box:
• Autographs – 2
• Additional Autographs or Memorabilia Cards – 2
2017 Donruss Certified Cuts Football Checklist
Base
Autographs
Memorabilia
Inserts
Team Sets
Comments? Questions? Contact Ryan Cracknell on Twitter @tradercracks.