2017 Canada Post Canadian Hockey Legends mark the end of NHL stamp series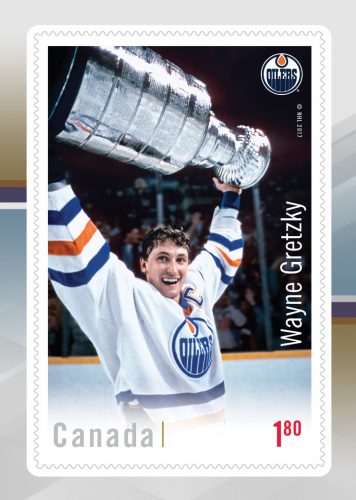 By Stephen Laroche | Beckett Hockey Editor
For five years, both hockey card and stamp collectors north of the border have been able to celebrate the game they love with an annual release from Canada Post that pays tribute to some of the greatest players and teams. Earlier today, the final installment in the five-part series was revealed at the Hockey Hall of Fame and the best was saved for last with the 2017 Canada Post Canadian Hockey Legends series.
Available in a variety of formats, the focus this time around is on six of the greatest and most respected players of all-time. Once again, there will be a pack available at Canada Post outlet containing six card-sized stamps and the checklist is made up of Wayne Gretzky, Gordie Howe, Maurice Richard, Bobby Orr, Jean Beliveau, and Mario Lemieux.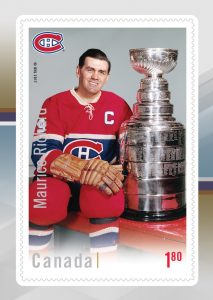 The 2017 Canada Post Canadian Hockey Legends packs, which have a retail price of $10.80 CDN, also hold the potential to pull a stamp signed by either Orr or Lemieux at a rate of 1:40. There is a face value of $1.80 on each of these stamps and 100,000 packs are being produced.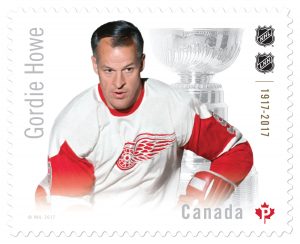 Standard-sized domestic stamps are also being produced and feature alternate photography for each player. They have a permanent face value and are available in a book of six or a special pane that retails for $5.10. First Day Covers will be offered at $1.85 each or all six are sold as a package for $11.10.
If that was not enough, 2017 Canada Post Canadian Hockey Legends limited edition framed prints are an option for collectors looking for something for their man cave wall. All six players are available. Richard and Beliveau have an unsigned edition of 300 ($179.95) while Gretzky's piece is also unsigned and limited to 599 ($299.95). Framed pieces for the other three players all come signed and retail for $399.95 (Howe /358), Lemieux /566, and Orr /1,999).
For collectors outside of Canada, the stamps and other 2017 Canada Post Canadian Hockey Legends products can be ordered here.
Stephen Laroche is the editor of Beckett Hockey, Beckett Basketball, and Beckett Sports Card Monthly magazines. Have a comment, question or idea? Send an e-mail to him at slaroche@beckett.com or follow him on Twitter @Stephen_Laroche.