2017 Beckett National Convention Scavenger Hunt Is On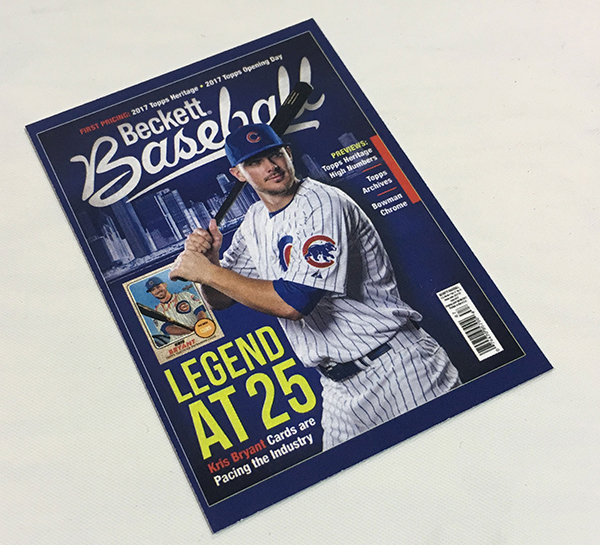 The Beckett scavenger hunt returns at the 2017 National Sports Collectors Convention, offering free promos and a potential added bonus for those who complete the quest.
Ten booths throughout the National floor have special Beckett promos to hand out. They cover a variety of players including Michael Jordan, Ken Griffey Jr., Kris Bryant, Mitchell Trubisky and Kevin Durant. Oh, yeah, there's Aaron Judge as well.
You can start your quest at the Beckett Media booth (#866). Ask and we'll happily hand you your first promo.
As for the other promos, some booths will hand them out for free. Others may require a small purchase.
If you complete the set of all ten promos, bring them back to the Beckett booth. Each day we will have a limited number of exclusive sketch promo sets as a reward for finishing the hunt. The metal set comes with four players: Bobby Hull, Dennis Rodman, Dan Hampton and Stan Musial.
Recipients get a set of four metal promos, one of which has an autograph.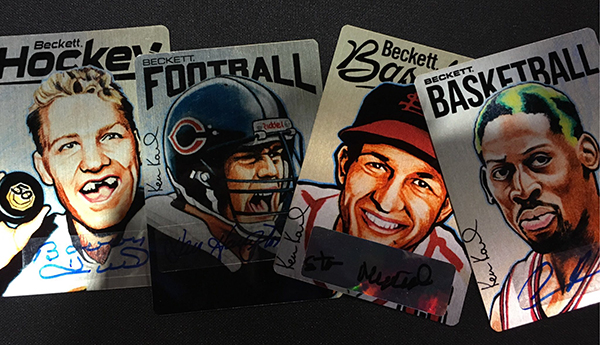 Although autographs are available in equal numbers, sets are selected at random.
Here's a breakdown of how many metal promo sets are available each day:
• Thursday – 100 sets
• Friday – 125 sets
• Saturday – 125 sets
• Sunday – 50 sets
Because of the limited quantities, collectors are encouraged to bring their complete scavenger hunts to the Beckett Media booth as early as possible. If no more sets are available that day, you can bring them the next doing without doing the hunt again.
Here's a checklist and booths of where you can find the 2017 Beckett National promos:
Promo #1 Kris Bryant – Beckett Media
Promo #2 Ben Simmons – Dave & Adam's
Promo #3 Aaron Judge – Steel City Collectibles
Promo #4 Aaron Judge – Blowout Cards
Promo #5 Kevin Durant – Ultra PRO
Promo #6 Michael Jordan – California Card Shark/S&A Collectibles
Promo #7 Ken Griffey Jr. – Oliver's Sports
Promo #8 Mitchell Trubisky – Panini America
Promo #9 Kris Bryant – Legacy Sports Cards
Promo #10 Aaron Judge – GotBaseballCards.com