2017-18 Upper Deck Series 2 Hockey Checklist, Team Set Lists
The aim of 2017-18 Upper Deck Series 2 Hockey is to continue on with the first set. That means expand checklists, catch players on new teams, add more rookies in the form of Young Guns — stuff like that. And that's exactly what it does. But Series 2 also brings in some new themes and inserts to help give it a certain freshness as well.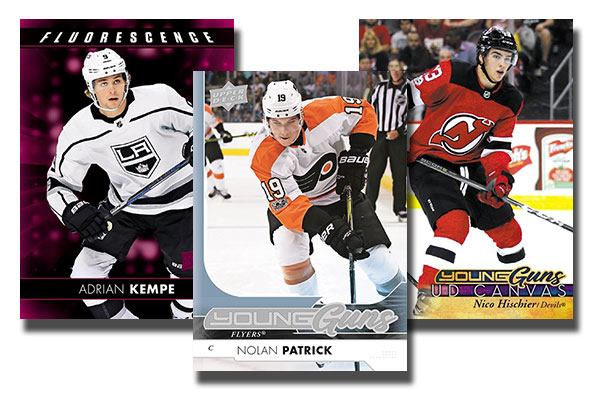 2017-18 Upper Deck Series 2 Hockey Base Set and Young Guns
The main 2017-18 Upper Deck Series 2 Hockey set adds another 250 cards. This brings the total to 500, which is in line with recent years. The first 200 are veterans while the final 50 are Young Guns Rookie Cards.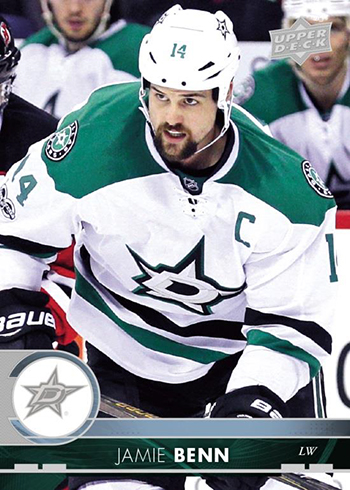 Inserted 1:4 packs, each hobby box has six Young Guns. The checklist includes second overall pick in the 2017 draft, Nolan Patrick. It's normal for Upper Deck to balance out some of the top rookies each year when it comes to the popular subset. With Nico Hischier headlining Series 1, Patrick leads here. Also confirmed is Arizona's Clayton Keller who was taken seventh overall in 2016.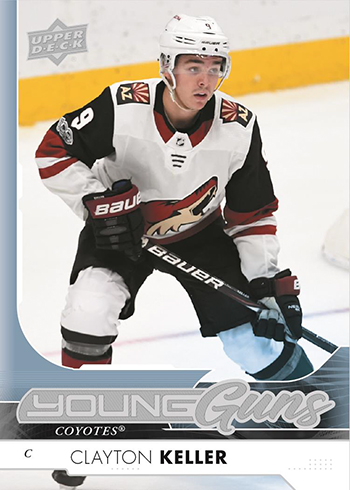 2017-18 Upper Deck Series 2 Hockey has some familiar parallels. The acetate Clear Cut cards return as hobby exclusives. Veterans (#251-450) are 1:90 packs. Young Guns land 1:360.
Serial-numbered parallels include Exclusives (/100) and High Gloss (/10). Printing Plates are also randomly inserted in packs.
Inserts
UD Canvas isn't really a base set parallel. It's more like a set within a set. But no matter how you classify it, the expansive set returns with both veterans, Young Guns and more.
They combine to land 1:6 hobby packs, which works out to four per box. UD Canvas cards come in four subsets. Vets take up the biggest chunk of the checklist and are also the easiest to pull at 1:7 packs. Young Guns, including Nico Hischier, are 1:48 packs. Team Canada and retired players are both tough pulls at 1:192 packs.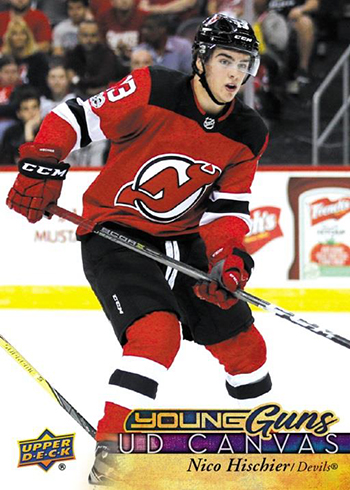 Rounding out the 2017-18 Upper Deck Series 2 Hockey Canvas cards is a scarce Steve Yzerman autograph that has just 19 copies.
Fluorescence takes a bold approach to 50 rookies using Spectrum LightFX foil. The approach is comparable to Precious Metal Gems cards, including the tiered color approach. Fluoresence Gold are the most common at 150 copies each. The also come in Blue (/50), Green (/10) and Magenta (/5).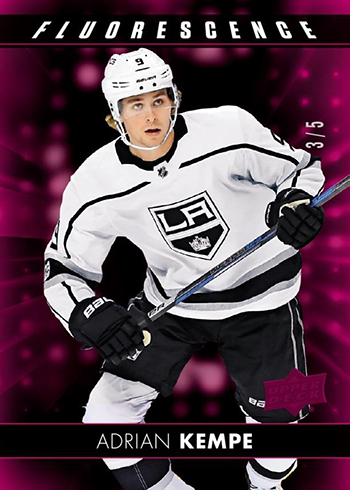 UD Portraits Rookies is another place on the checklist reserved for first-year players. Base versions for the 50-card set fall four per hobby box. Parallels come in Gold (/99) and Platinum Blue (/25).
Rookie Breakouts (/100) are not only done in acetate, but they're die-cut as well.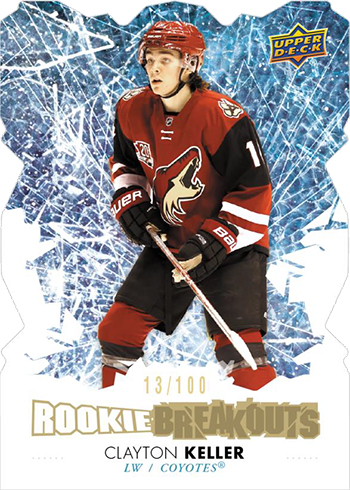 More Pittsburgh Penguins have their Day with the Cup showcased. The short-printed inserts are 1:1,000 hobby packs.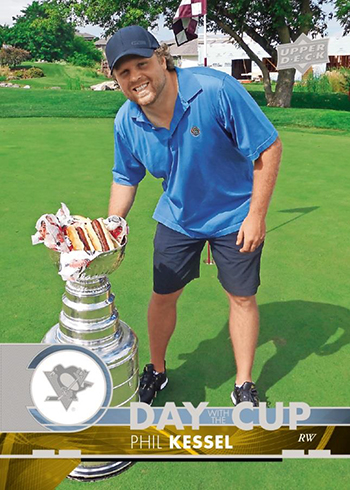 Autographs and Memorabilia Cards
Over the past few years, Upper Deck has shifted away from hits being a focal point of their flagship hockey release. 2017-18 Upper Deck Series 2 Hockey hobby boxes don't guarantee an autograph or memorabilia card.
Rookie Materials land every other box. Patch versions come numbered to 25.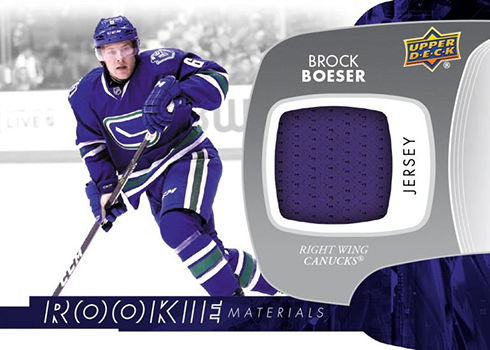 The 1,000 Point Club Jerseys set (1:864) continues. 1,000 Point Club Autographs have just ten copies each.
O-Pee-Chee Updates
With 207-18 O-Pee-Chee Hockey arriving before the season's start, it can't have this season's debuts. Some traded veterans also get missed out. Enter the Updates.
Rookies are fairly common at 1:6 hobby packs while veterans are 1:24.
Along with the regular cards are some familiar parallels like Retro (1:15 rookies, 1:60 veterans), Rainbow Foil (1:30 rookies, 1:120 veterans) and Black Border (/100). Red Border cards (1:300 rookies, 1:1,200 veterans) are hobby exclusives.
2017-18 Upper Deck Series 2 Hockey at a glance:
Packs per box: 24
Cards per pack: 8
Boxes per case: 12
Set size: 250 cards
Release date: February 14, 2018
What to expect in a hobby box:
• UD Canvas Cards – 4
• UD Portraits Rookies – 4
• O-Pee-Chee Updates – 5
• Young Guns Rookie Cards – 6
2017-18 Upper Deck Series 2 Hockey Checklist
Base
Autographs
Memorabilia
Inserts
OPC Updates
Team Sets
Comments? Questions? Contact Ryan Cracknell on Twitter @tradercracks or by email.