2017-18 Funko POP NBA Figures Arrive on the Court with Distinct Look, Nice Hair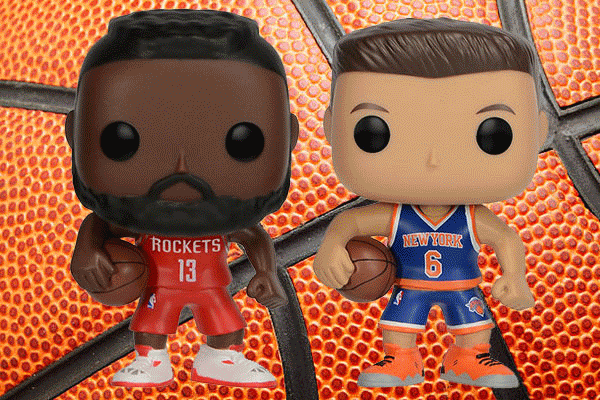 It has been a couple of years since Funko has brought its trademark line of vinyl figures to hoops. But they're back in a big way. The 2017-18 Funko POP NBA lineup has more than a dozen players.
There's no mistaking these figures as anything but POPs. They have the over-sized heads, round eyes and somewhat generic poses. But the sculpts have improved a lot over the last few years. That means more detail in things like hair, both on the tops of players heads and on their face. For Anthony Davis, it means a glorious brow as well.
James Harden, Kevin Durant, Damian Lillard and Kawhi Leonard are among the superstars in on 2017-18 Funko POP NBA list.
It captures one off-season move, landing Chris Paul in a Houston Rockets uniform. However, if the trade involving Kyrie Irving and Isaiah Thomas is finalized, it looks as though their respective figures will be in their 2016-17 gear.
2017-18 Funko POP NBA has one exclusive among the main line. DeMar DeRozan of the Toronto Raptors is available only through Canadian distributor Grosnar.
2017-18 Funko POP NBA figures are scheduled to release in September.
2017-18 Funko POP NBA List and Gallery
22 Klay Thompson, Golden State Warriors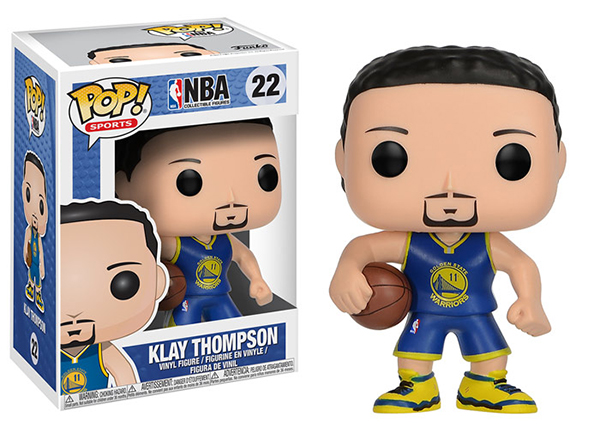 23 Anthony Davis, New Orleans Pelicans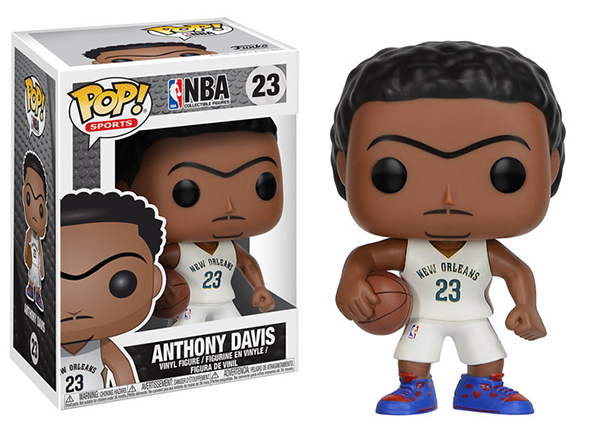 25 Kyrie Irving, Cleveland Cavaliers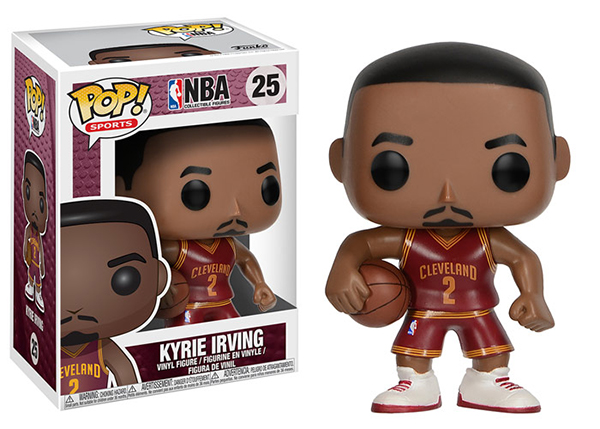 26 John Wall, Washington Wizards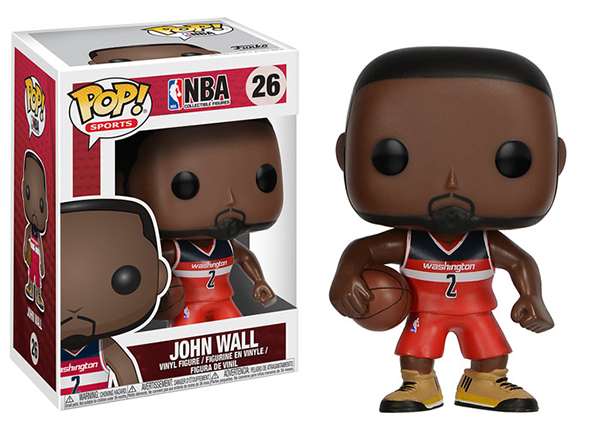 27 Kawhi Leonard, San Antonio Spurs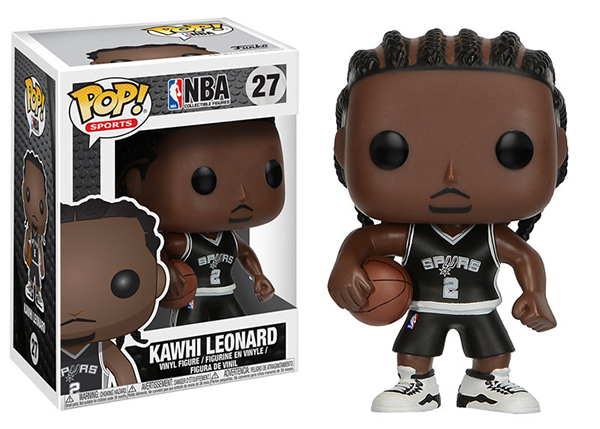 28 Kristaps Porzingis, New York Knicks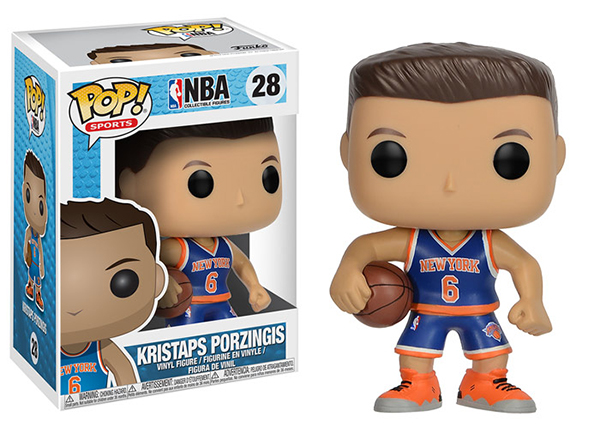 29 James Harden, Houston Rockets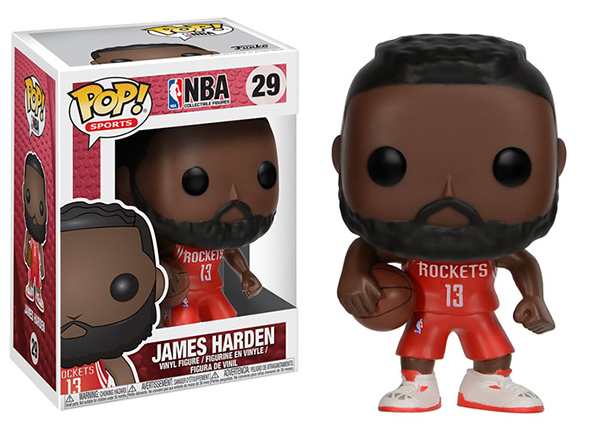 30 Damian Lillard, Portland Trail Blazers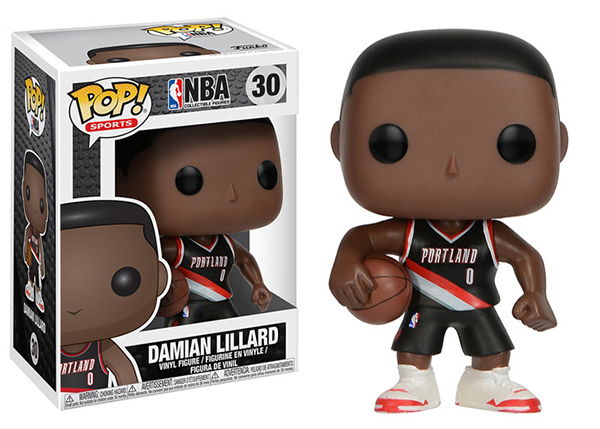 31 Karl-Anthony Towns, Minnesota Timberwolves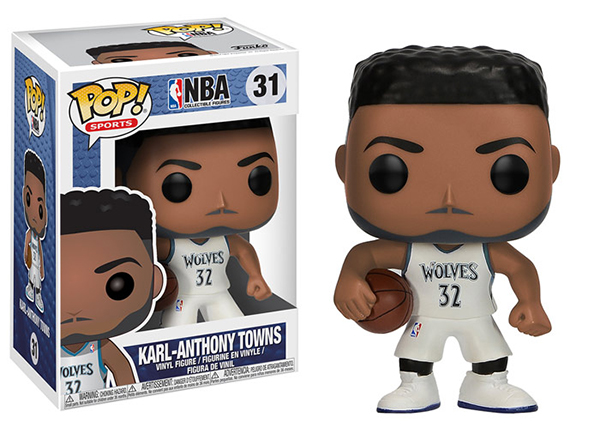 32 Giannis Antetokounmpo, Milwaukee Bucks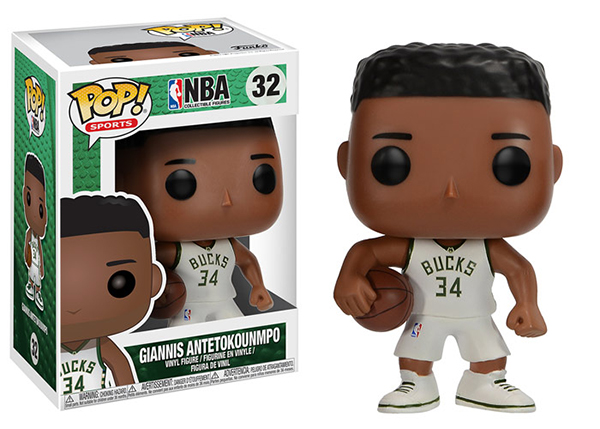 33 Kevin Durant, Golden State Warriors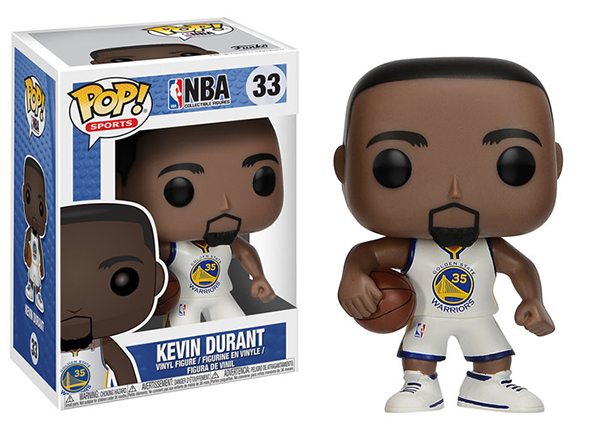 34 Isaiah Thomas, Boston Celtics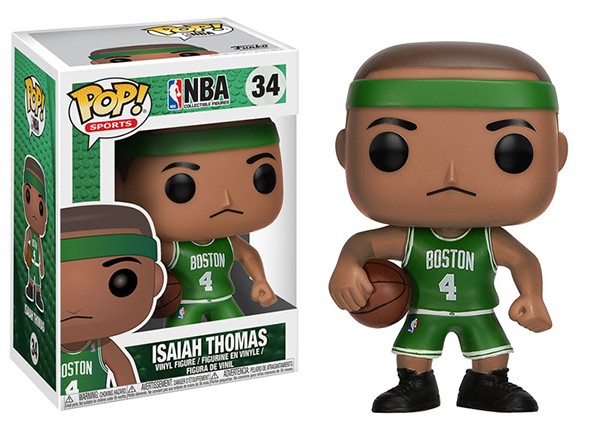 35 Chris Paul, Houston Rockets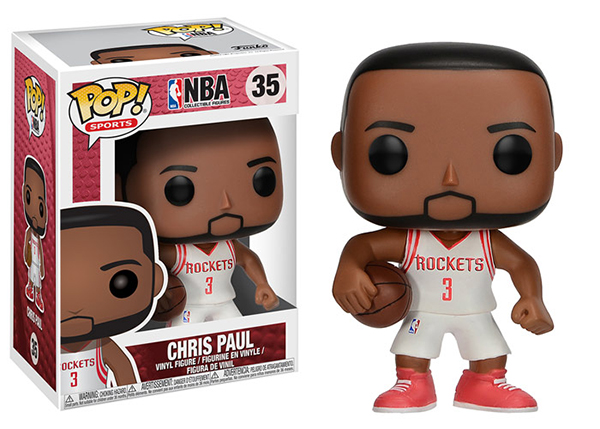 36 DeMar DeRozan – Canadian exclusive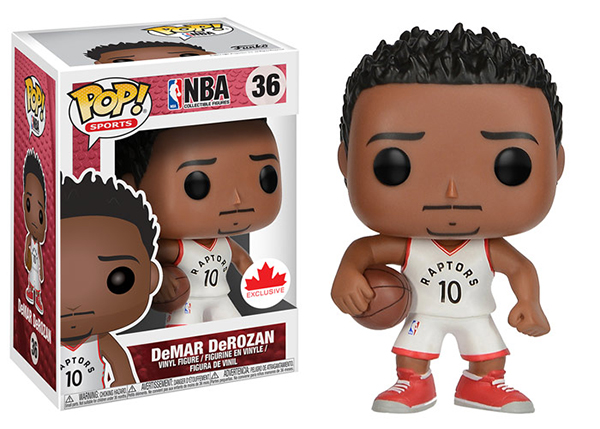 Comments? Questions? Contact Ryan Cracknell on Twitter @tradercracks.