2016 Topps WWE Road to Wrestlemania Base Set Grows with DVD-Exclusive Cards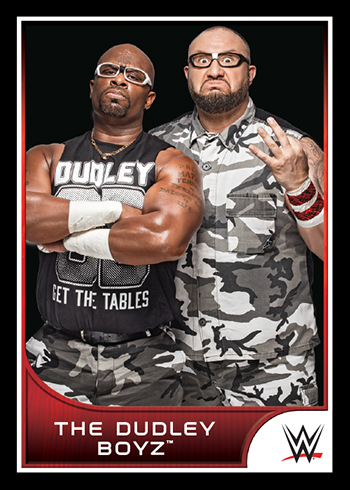 By Ryan Cracknell | Hobby Editor
If you thought the 2016 Topps WWE Road to Wrestlemania base set stopped at #110 with Finn Balor capturing the NXT Championship, it doesn't. Some DVD-exclusives have expanded the checklist with three additional cards.
The Dudley Boyz, Stone Cold Steve Austin and Daniel Bryan are each featured on a card, which are numbered 111 through 113. The Dudley Boyz card is available in both the WWE TLC 2015 and Straight Outta Dudleyville DVDs. WWE Royal Rumble 2016 has Austin while Bryan is included with WWE Fastlane 2016.
According to Topps, these are the only three 2016 Topps WWE Road to Wrestlemania cards that will be included in DVDs.
Most will still consider their sets to be done with the 110 pack-inserted cards. In the past, these sorts of premiums are more closely related to promo cards. That said, the numbering may push completists to chase the cards they might not otherwise.
Here's a look at what all three cards look like.
2016 Topps WWE Road to Wrestlemania DVD Cards Checklist
111 The Dudley Boyz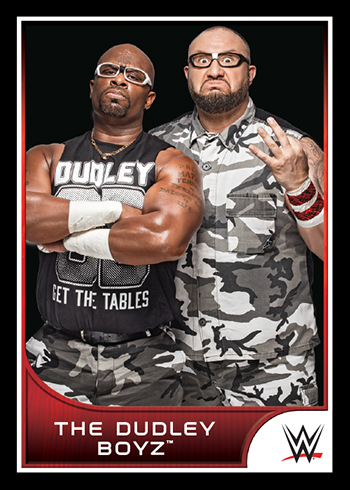 112 Stone Cold Steve Austin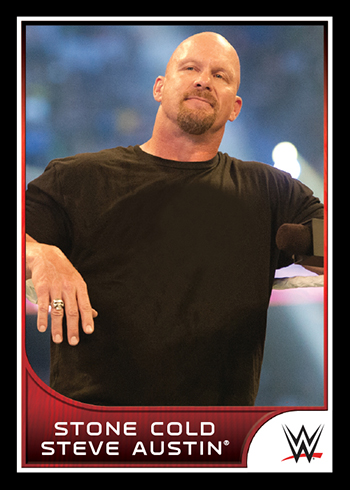 113 Daniel Bryan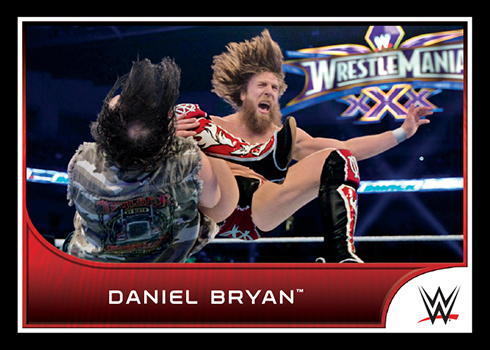 Comments? Questions? Contact Ryan Cracknell on Twitter @tradercracks.