2016 Topps Series 2 Baseball Box Busters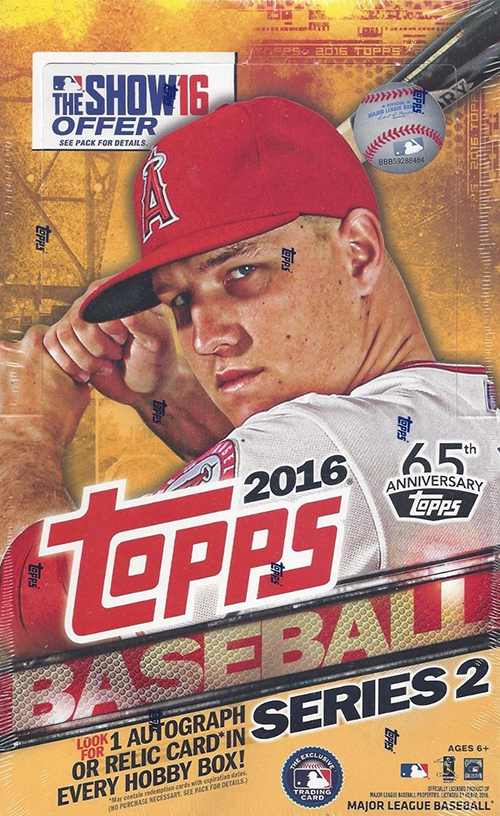 Join Beckett Baseball's Brian Fleischer and Dave Sliepka as they open some 2016 Topps Series 2 Baseball.
2016 Topps Series 2 Baseball Box Breakdown
Here's a look at the box and what we pulled.
Packs per box: 36
Cards per pack: 10
Cards per box: 360
Base Set Completion (319/350): 91%
Duplicates: 0
Parallels
Gold (/2016): 5
Rainbow Foil: 4
Autographs: 1
Scouting Report Autographs: 1
Mac Williamson
Memorabilia Cards: 0
Inserts: 31
100 Years Wrigley Field: 4
Ryne Sandberg
Bruce Sutter
Mark Grace
Jorge Soler
Berger's Best: 9
Chasing 3000: 4
First Pitch: 5
Edward Burns
Jimmy Kimmel
Miguel Cotto
Jim Caviezel
Jeff Tweedy
Hallowed Highlights: 4
Don Mattingly
Stan Musial
Mark McGwire
Ozzie Smith
Tribute to the Kid: 5
Gallery includes images from the other box opened in the video, not the one in the write-up.