2016 Topps Series 1 Baseball checklist is here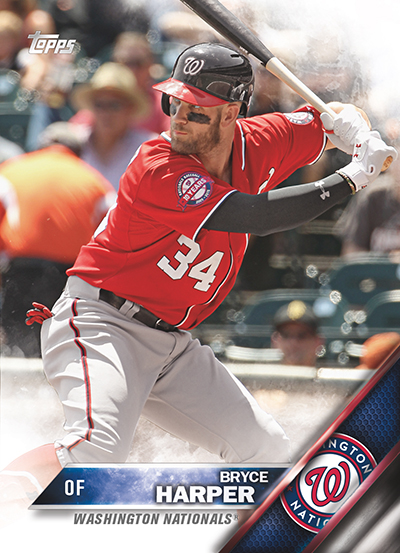 By Ryan Cracknell | Hobby Editor
The 2016 Topps Series 1 Baseball checklist is here.
It starts with Mike Trout, who came out on top following a fan vote and runs deep with a large base set and lots of inserts.
The base set clocks in at 350 cards. About ten percent of them are rookie cards highlighted by Miguel Sano and Kyle Schwarber. Members of the 2015 Topps All-Star Rookie Team will have the Rookie Cup on their base cards. Subset cards consist of the traditional League Leaders.
This marks the 65th anniversary of Topps Baseball. Playing off a lot of that heritage and history (both in baseball and the company itself) is the largest insert set in the product, Berger's Best. The set has 65 cards from several eras. At the same time, it pays tribute to the late Sy Berger, a long-time Topps official who was a key figure in bringing baseball cards into the modern era. The theme continues with autographed and memorabilia versions.
Looking to recent hobby history is Topps Laser. As a brand, it didn't last long in the mid 1990s, but the wild cuts it brought are still memorable. Rather than cut cards, this time they're done with a book style that sees the "Laser" portion done on the cover. The 2016 Topps Series 1 Laser checklist has 25 cards.
100 Years at Wrigley looks back at the historic stadium with 25 cards. It's got player highlights as well as other important moments over the years.
Pressed Into Service highlights ten position players who tried their hand at pitching — often with interesting results.
Over the past few years, the World Champions autographs and relics have commanded some of the strongest values in the product, even when the players aren't superstars.. This time around, it's all about the Kansas City Royals. Signers for the set include Alex Gordon, Salvador Perez and Kendrys Morales. Johnny Cueto, Yordano Ventura and Eric Hosmer are among those with memorabilia cards.
Presidential Candidate inserts originally planned for 2016 Topps Series 1 Baseball have been removed from the product.
You can delve into the entire 2016 Topps Series 1 Baseball Checklist.
2016 Topps Series 1 Baseball is scheduled to release the first week of February.
Comments? Questions? Contact Ryan Cracknell on Twitter @tradercracks.