Han Solo, Spongebob and Mr. Rogers Walk Into a Set of Baseball Cards…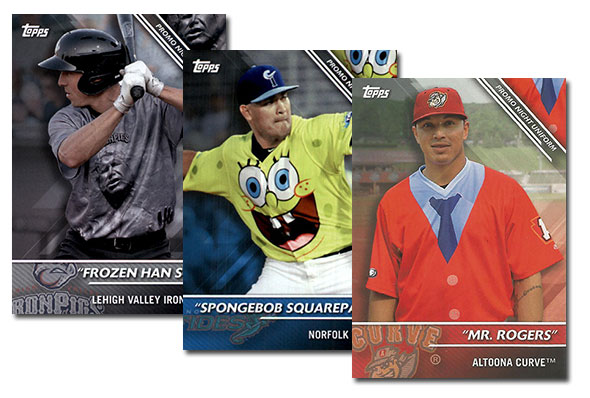 By Ryan Cracknell | Hobby Editor
Major League Baseball has its share of promo nights. But even with all the Star Wars bobbleheads, they've got nothing on the minors.
Whether it's strange gimmicks, fun giveaways or bizarre menu items, MiLB teams show plenty of creativity when it comes to getting people through the gates.
One trend is wearing one-night-only jerseys that usually piggyback on a theme night. Where MLB uniforms might change up the colors for things like Mother's Day and Father's Day, MiLB promo jerseys can be elevated to athletic folk art.
Topps Pro Debut has started to highlight some of these with a set of inserts. And the 2016 Topps Pro Debut Promo Night Uniforms set delves deep into pop culture, offering a second-hand mash-up that is usually impossible with modern licensing agreements.
The 20-card checklist features action photos of players, but the focus is on the team and the jersey.
For pop culture fans of things like Star Wars, Back to the Future, Saved by the Bell, The Simpsons, Mr. Rogers, Jaws and even Spongebob Squarepants, the set offers some cards that are definitely outside of the usual. The Leigh Valley IronPigs and Midland RockHounds may not be official Star Wars trading cards, but they 're not exactly homemade bootlegs, either.
The Promo Night Uniforms inserts first appeared in 2015 Topps Pro Debut. The format was a little different, focusing on the player on the front. Backs described the promotion, but the feel is definitely different.
For 2017 Topps Pro Debut, the cards continue once again. However, this time there are also relic versions with swatches from game-used promo jerseys.
Here's a full gallery of all the 2016 Topps Pro Debut Promo Night Uniforms cards so you can get a taste of some of the wonderful strangeness of MiLB.
And in case some of these cards intrigue you, plenty are available in the Beckett Marketplace.
2016 Topps Pro Debut Promo Night Jerseys Gallery
PNU-1 Brooklyn Cyclones – Saved by the Bell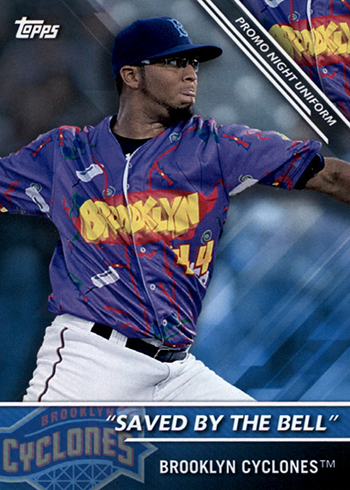 PNU-2 Fort Myers Miracle – Back to the Future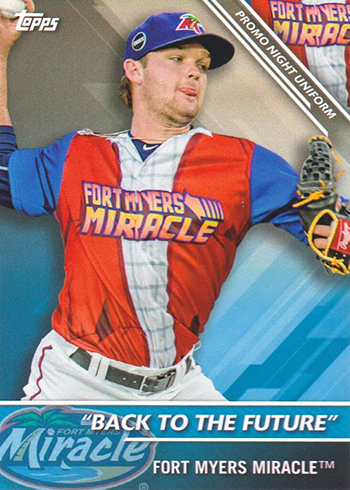 PNU-3 El Paso Chihuahuas – Bark in the Park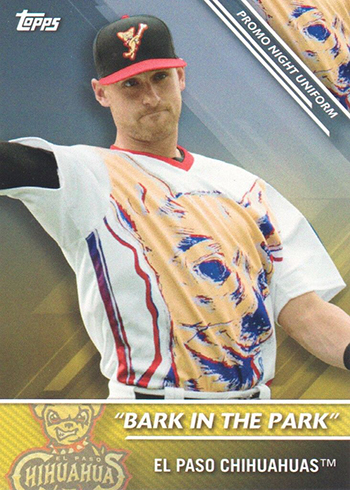 PNU-4 Louisville Bats – Superheroes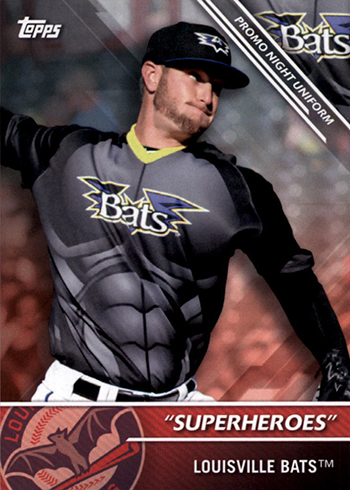 PNU-5 Lakewood BlueClaws – Ugly Christmas Sweater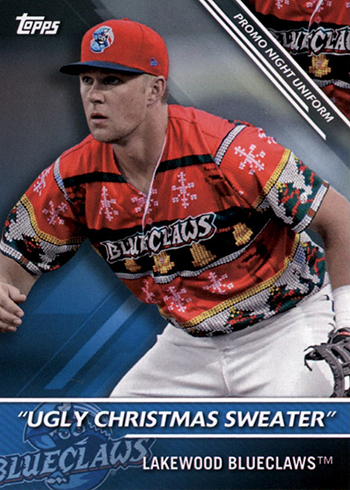 PNU-6 Durham Bulls – Game of Thrones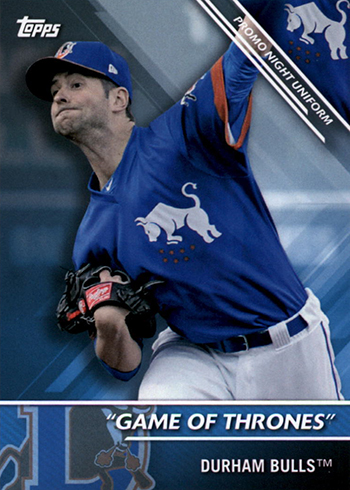 PNU-7 Lehigh Valley IronPigs – Frozen Han Solo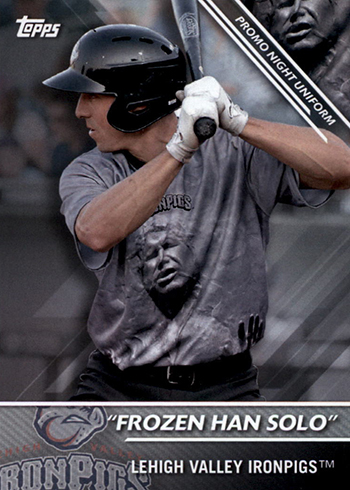 PNU-8 Ogden Raptors – Hawaiian Shirt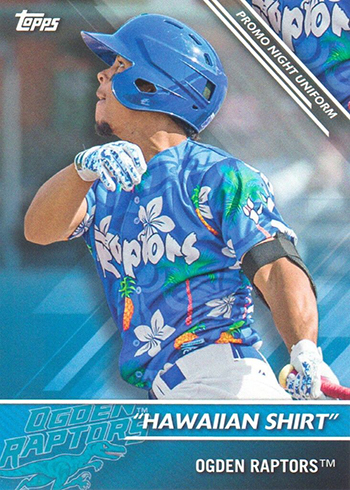 PNU-9 Richmond Flying Squirrels – Jaws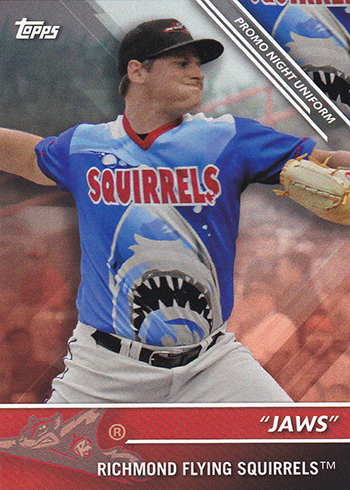 PNU-10 Myrtle Beach Pelicans – Let's Play Two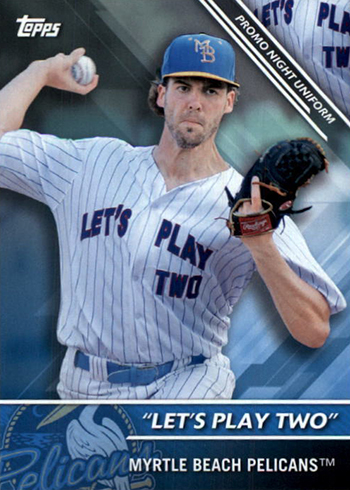 PNU-11 Aberdeen IronBirds – Military Appreciation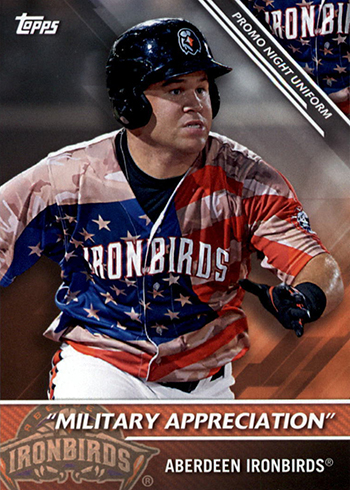 PNU-12 Rochester Red Wings – Miracle on Ice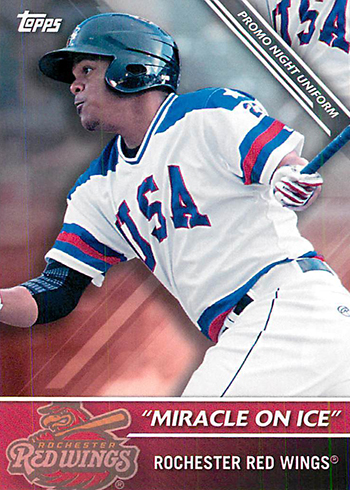 PNU-13 Altoona Curve – Mr. Rogers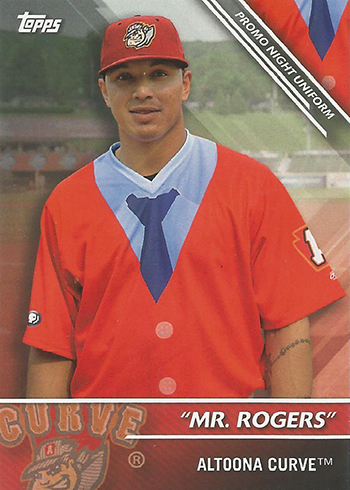 PNU-14 Frederick Keys – Rugrats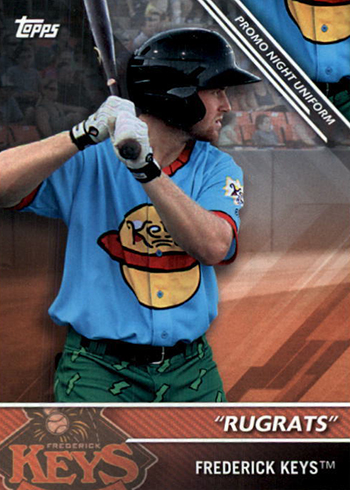 PNU-15 Eugene Emeralds – The Simpsons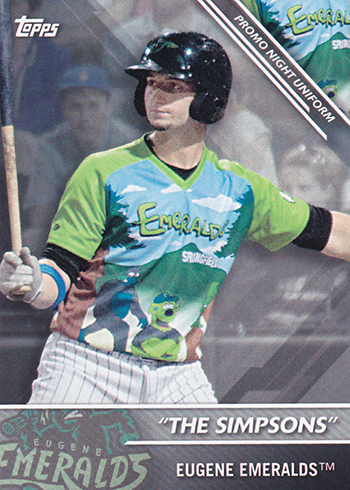 PNU-16 Norfolk Tides – Spongebob Squarepants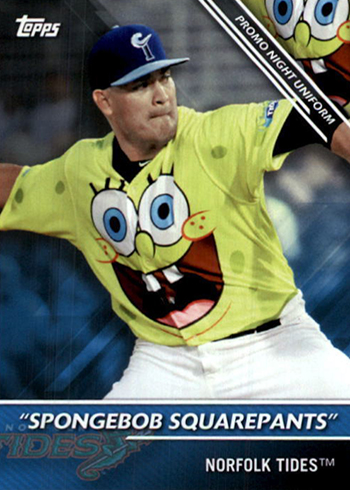 PNU-17 Midland RockHounds – Stormtrooper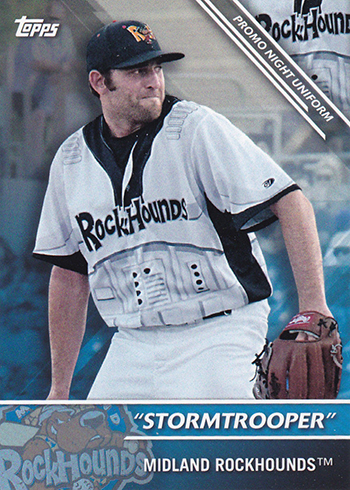 PNU-18 Fresno Grizzlies – Taco Night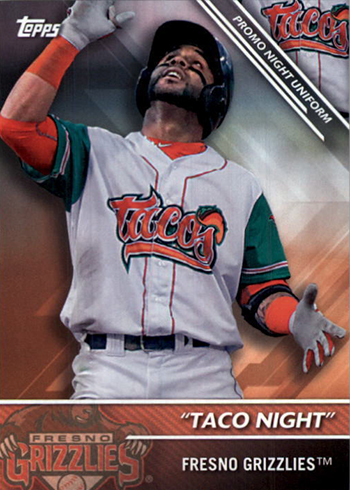 PNU-19 Everett AquaSox – Frogstock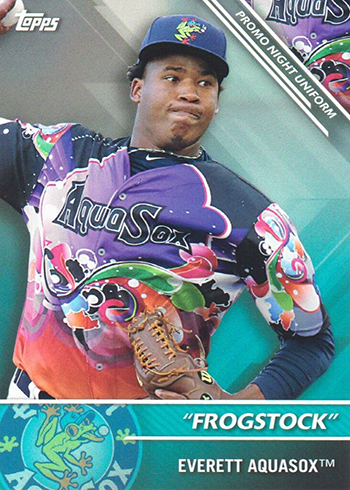 PNU-20 Johnson City Cardinals – Jurassic World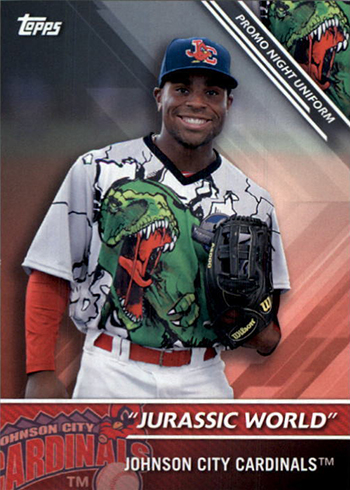 Comments? Questions? Contact Ryan Cracknell on Twitter @tradercracks.