2016 Topps Now Baseball Autographs — Say, Whaaat?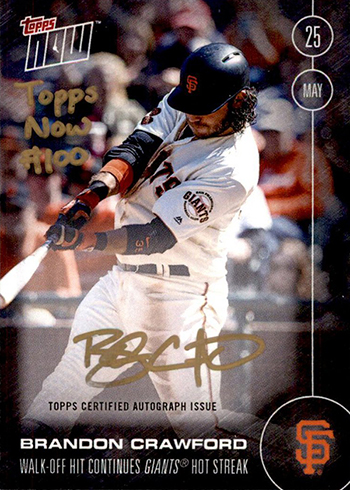 By Ryan Cracknell | Hobby Editor
When 2016 Topps Now Baseball launched it looked as though the on-demand nature of the set was enough to set it apart from other sets. There weren't any inserts, parallels or chase elements beyond maybe trying to predict who might be the under-ordered short prints.
It looks like that has changed because there are, indeed, 2016 Topps Now Baseball autographs.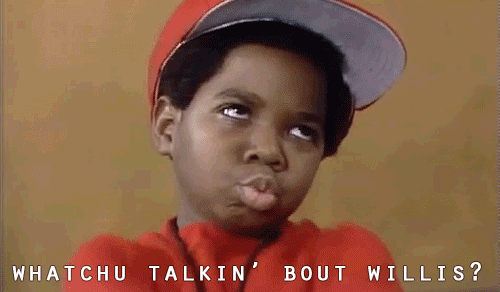 Rockledge Breaks got a Brandon Crawford autograph as a surprise bonus with a recent shipment.
Thanks @toppscards for the awesome Topps Now Brandon Crawford autograph that came with my lot. #ToppsNow pic.twitter.com/m9NG0QIvyz

— RockledgeBreaks (@Casebusters99) June 9, 2016
Not only is the card signed and numbered but it's inscribed, "Topps Now #100" in honor of being the 100th card on the checklist.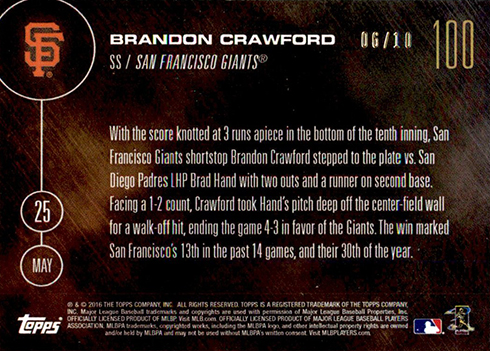 The 2016 Topps Now Brandon Crawford autograph has a slight tweak on the front noting that it is intended to be a signed card and not something that was autographed after the fact.
Are there other autographs out there and how are they being handed out? We'll reach out to Topps and update with any answers we may receive on these surprise additions. If you received an autograph, feel free to let us know.
Comments? Questions? Contact Ryan Cracknell on Twitter @tradercracks.