2016 Topps Marketside Baseball Brings Cards to Pizza Boxes
In case you were looking for an excuse to have a pizza night, 2016 Topps Marketside Baseball cards are available inside boxes of the Walmart pizzas.
The 50-card set features a mix of top players, rookies and even a couple of mascots. Each specially marked pizza comes with three cards and a code for the Topps BUNT app.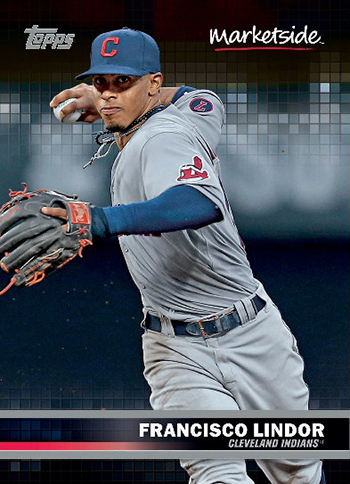 This is the second major food-issue release for the hobby in less than 12 months. It follows 2015-16 Upper Deck Tim Horton's Hockey, which was a big hit in Canada and on the secondary market.
Could these mark a renaissance in oddball sets? It's still early to say but it's a step in the right direction. During the 1970s, '80s and into the early part of the '90s, cards were common premiums inside cereal boxes and with other snacks. While they've continued sporadically in more recent years, the number of food-issue sets has seen a noticeable decline.
2016 Topps Marketside Baseball cards are slated to be available through the end of June.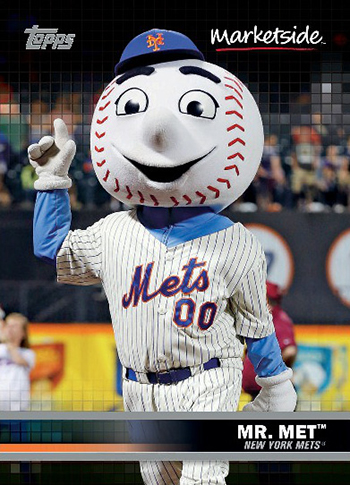 2016 Topps Marketside Baseball Checklist
1 Mike Trout, Los Angeles Angels
2 Freddie Freeman, Atlanta Braves
3 Nolan Arenado, Colorado Rockies
4 Adam Jones, Baltimore Orioles
5 Manny Machado, Baltimore Orioles
6 Carlos Correa, Houston Astros
7 Michael Wacha, St. Louis Cardinals
8 Miguel Cabrera, Detroit Tigers
9 Jacob deGrom, New York Mets
10 David Ortiz, Boston Red Sox
11 Evan Longoria, Tampa Bay Rays
12 Dustin Pedroia, Boston Red Sox
13 Troy Tulowitzki, Toronto Blue Jays
14 Miguel Sano, Minnesota Twins
15 Robinson Cano, Seattle Mariners
16 Phillie Phanatic, Philadelphia Phillies
17 Chris Sale, Chicago White Sox
18 Francisco Lindor, Cleveland Indians
19 Buster Posey, San Francisco Giants
20 Jacoby Ellsbury, New York Yankees
21 Luis Severino, New York Yankees
22 Noah Syndergaard, New York Mets
23 Prince Fielder, Texas Rangers
24 Bryce Harper, Washington Nationals
25 Alex Gordon, Kansas City Royals
26 Madison Bumgarner, San Francisco Giants
27 Paul Goldschmidt, Arizona Diamondbacks
28 Sonny Gray, Oakland Athletics
29 Yadier Molina, St. Louis Cardinals
30 Josh Donaldson, Toronto Blue Jays
31 Giancarlo Stanton, Miami Marlins
32 Hector Olivera, Atlanta Braves
33 Aaron Nola, Philadelphia Phillies
34 Andrew McCutchen, Pittsburgh Pirates
35 Tyson Ross, San Diego Padres
36 Salvador Perez, Kansas City Royals
37 Todd Frazier, Cincinnati Reds
38 A.J. Pollock, Arizona Diamondbacks
39 Jose Abreu, Chicago White Sox
40 George Springer, Houston Astros
41 Kris Bryant, Chicago Cubs
42 Joe Mauer, Minnesota Twins
43 Dee Gordon, Miami Marlins
44 Albert Pujols, Los Angeles Angels
45 Clayton Kershaw, Los Angeles Dodgers
46 Kyle Schwarber, Chicago Cubs
47 Corey Seager, Los Angeles Dodgers
48 Ryan Braun, Milwaukee Brewers
49 Mr. Met, New York Mets
50 Justin Verlander, Detroit Tigers
Comments? Questions? Contact Ryan Cracknell on Twitter @tradercracks.