2016 Topps Heritage High Number Variations Include Throwbacks, Errors
We knew there was going to be 2016 Topps Heritage High Number variations. Topps announced Action Image and Color Swap versions up front in the initial sales material. Plus, it's Heritage. It turns out, there's actually a couple of surprises as well. Just like the earlier main 2016 Topps Heritage Baseball release, the High Numbers come with Throwback Jersey and Error variations as well.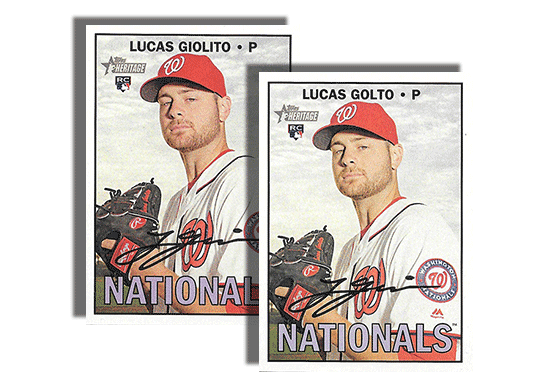 And here's how you can spot them.
The secret is in the codes on the back. While the fine print is a good source for spotting variations in a lot of sets, this wasn't the case with the main 2016 Topps Heritage variations. All ended with the same code. For High Number, you can use the small text on the back (or you could just bookmark this post, which will eventually show them all without the need of a closer look or magnifying glass).
Here are the various codes you need to spot the 2016 Topps Heritage High Number variations (numbers refer to the last three digits in the blurb of fine print on the card backs):
• Base Cards – 110
• Base High Numbers (#701-725) – 118
• Action Image Variation SP – 122
• Color Swap Variation SP – 123
• Throwback Jersey Variation SP – 988
• Error Variation SP – 989
Other than the codes, there aren't any details on exactly how many 2016 Topps Heritage High Number Throwback Variations and Error Variations there are. But we're on it.
A total of 15 different Action Image variants are available and 25 Color Swap. These were both advertised as being exclusive to hobby packs.
Below is a checklist and gallery of all the 2016 Topps Heritage High Number variations. The Action Image and Color Swap lists are complete. Although Topps hasn't confirmed officially, it looks as though all the Error and Throwback Variations have been found.
2016 Topps Heritage High Number Variations Checklist
514 Lucas Giolito – Error
518 Jayson Werth – Action
518 Jayson Werth – Color
520 Ben Revere – Throwback
528 Scott Kazmir – Color
549 Ian Kennedy – Throwback
559 Edwin Diaz – Throwback
564 Ben Zobrist – Action
564 Ben Zobrist – Throwback
564 Ben Zobrist – Color
566 Joey Rickard – Action
566 Joey Rickard – Color
582 Jonathan Villar – Color
582 Jonathan Villar – Throwback
585 Jeremy Hazelbaker – Color
588 Johnny Cueto – Action
588 Johnny Cueto – Color
600 Julio Urias – Color
600 Julio Urias – Error
606 Alexei Ramirez – Action
614 Drew Pomeranz – Throwback
630 Jameson Taillon – Color
630 Jameson Taillon – Throwback
635 Albert Almora – Color
644 Daniel Murphy – Color
644 Daniel Murphy – Error
648 Michael Fulmer – Action
648 Michael Fulmer – Color
648 Michael Fulmer – Error
653 Steven Wright – Color
656 Adam Duvall – Color
656 Adam Duvall – Throwback
657 James Loney – Throwback
660 Johnny Giavotella – Throwback
671 Kevin Plawecki – Action
674 Tim Anderson – Color
674 Tim Anderson – Throwback
682 Sandy Leon – Throwback
701 Kenta Maeda – Action
701 Kenta Maeda – Color
701 Kenta Maeda – Error
703 Seung-hwan Oh – Color
703 Seung-hwan Oh – Throwback
704 Nomar Mazara – Action
704 Nomar Mazara – Color
705 Blake Snell – Color
707 Trevor Story – Action
707 Trevor Story – Color
707 Trevor Story – Error
708 Byung-Ho Park – Color
711 Marcus Stroman – Action
713 Aledmy Diaz – Action
713 Aledmys Diaz – Color
713 Aledmys Diaz – Throwback
714 Tyler Naquin – Color
714 Tyler Naquin – Throwback
715 Vince Velasquez – Color
716 Christian Vazquez – Action
718 Aroldis Chapman – Action
718 Aroldis Chapman – Color
721 Hyun Soo Kim – Action
2016 Topps Heritage High Number Variations Gallery
Jump directly to:
• Error Variations
• Throwback Jersey Variations
• Action Image Variations
• Color Swap Variations
Error Varaitions
514 Lucas Giolito, Washington Nationals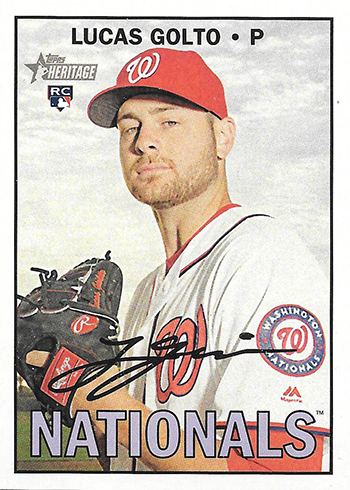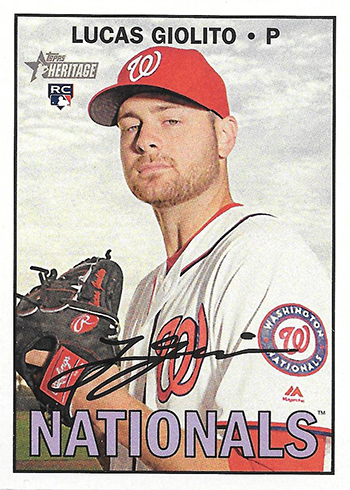 600 Julio Urias, Los Angeles Dodgers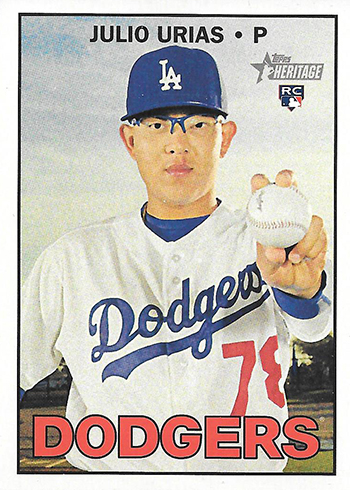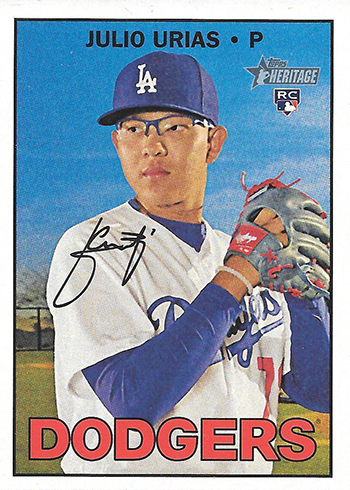 644 Daniel Murphy, Washington Nationals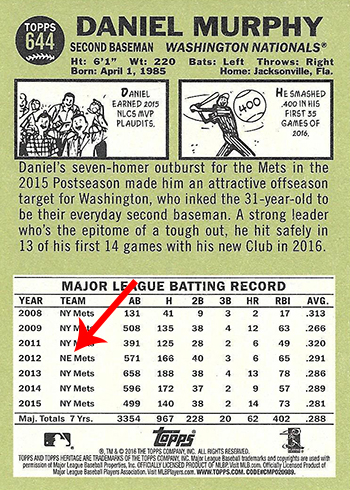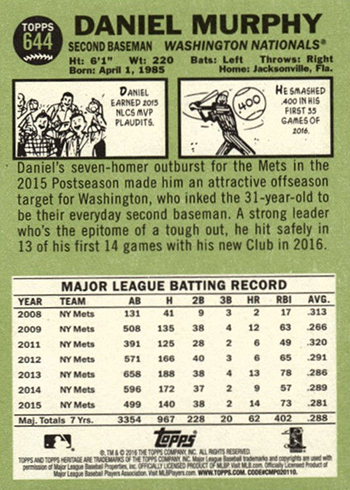 648 Michael Fulmer, Detroit Tigers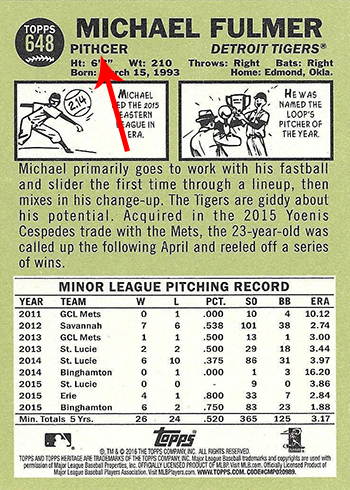 701 Kenta Maeda, Los Angeles Dodgers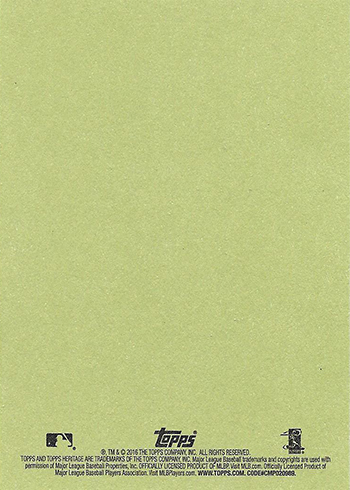 707 Trevor Story, Colorado Rockies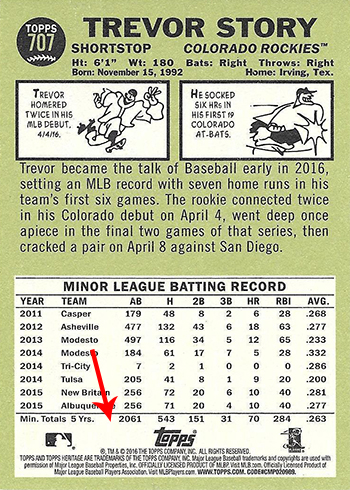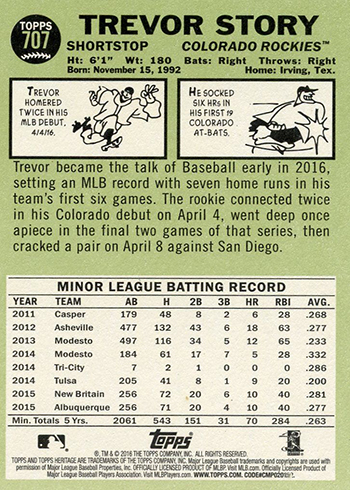 Throwback Jersey Variations
520 Ben Revere, Washington Nationals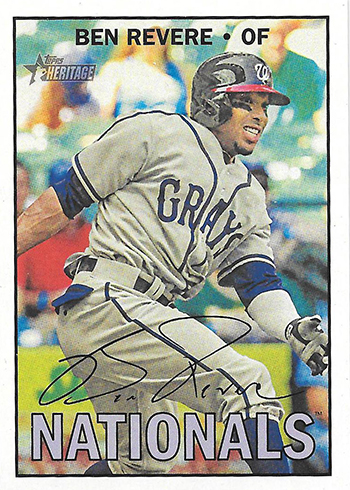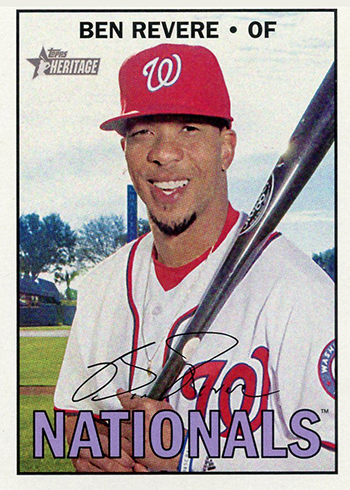 549 Ian Kennedy, Kansas City Royals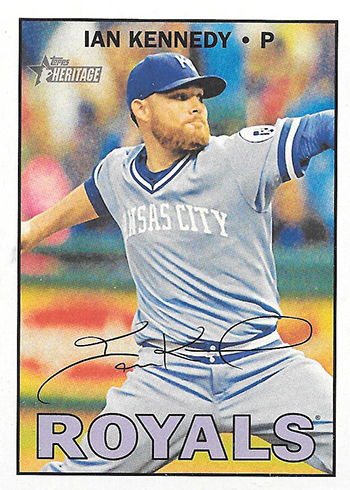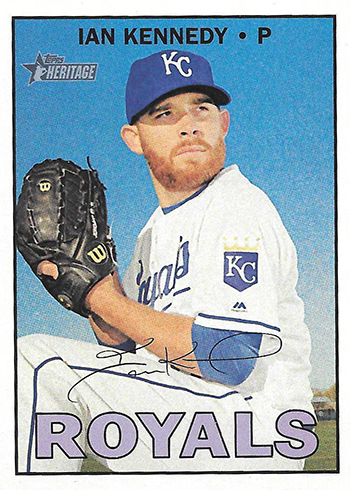 559 Edwin Diaz, Seattle Mariners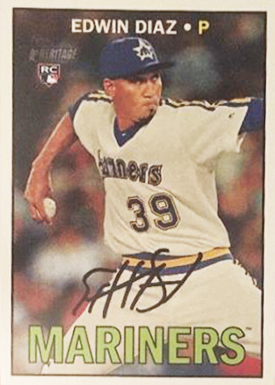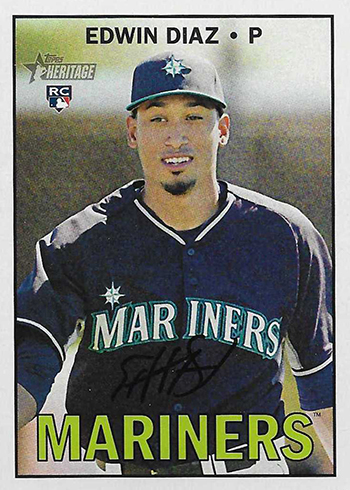 564 Ben Zobrist, Chicago Cubs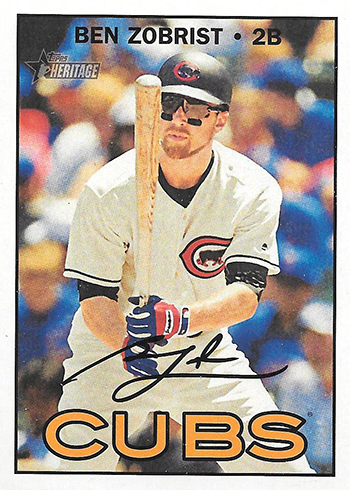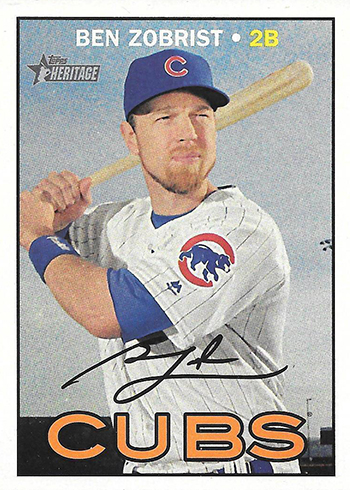 582 Jonathan Villar, Milwaukee Brewers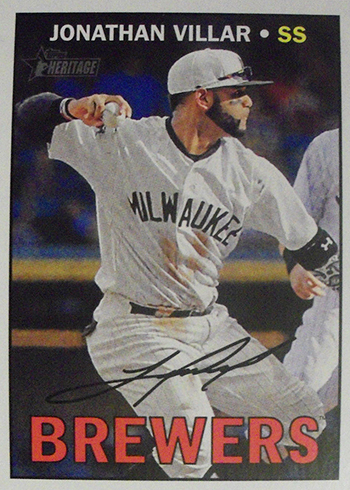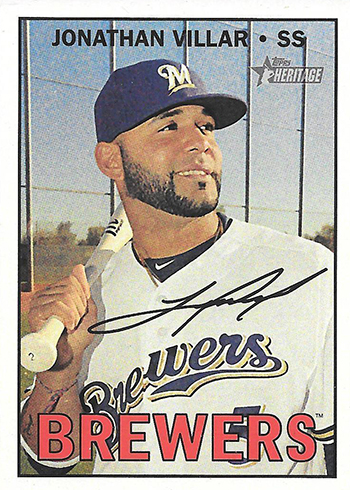 614 Drew Pomeranz, Boston Red Sox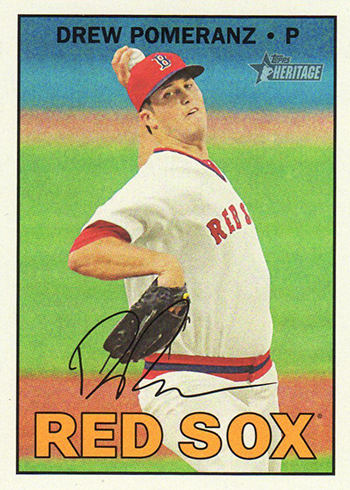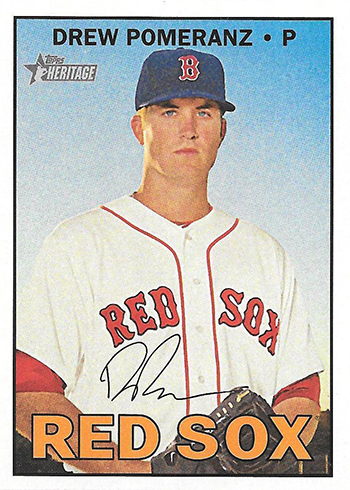 630 Jameson Taillon, Pittsburgh Pirates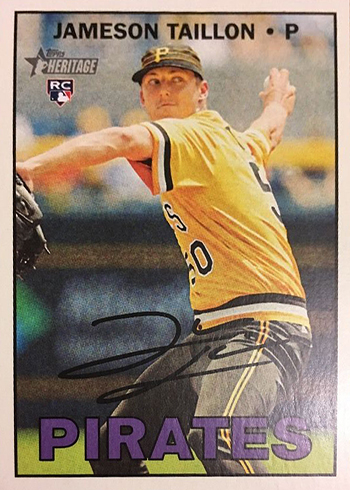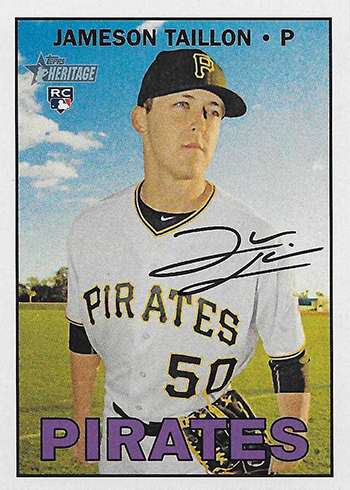 656 Adam Duvall, Cincinnati Reds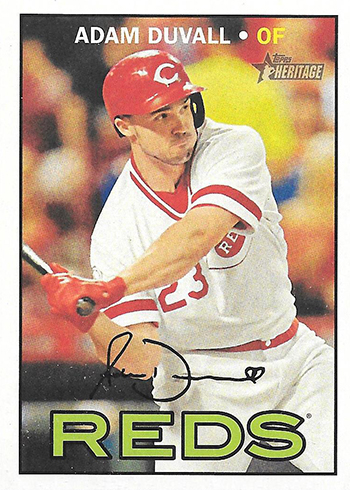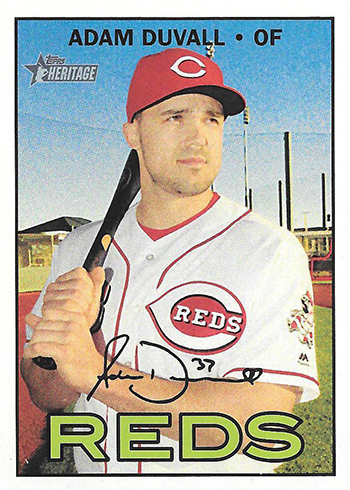 657 James Loney, New York Mets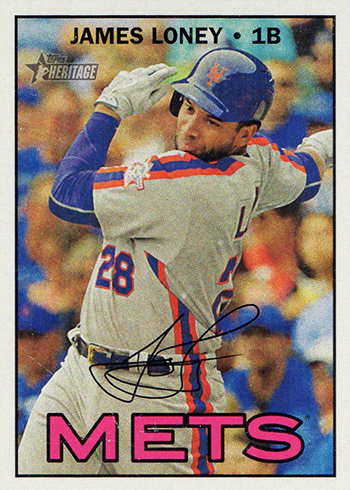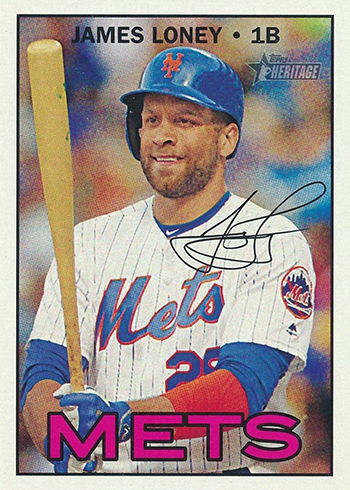 660 Johnny Giavotella, Los Angeles Angels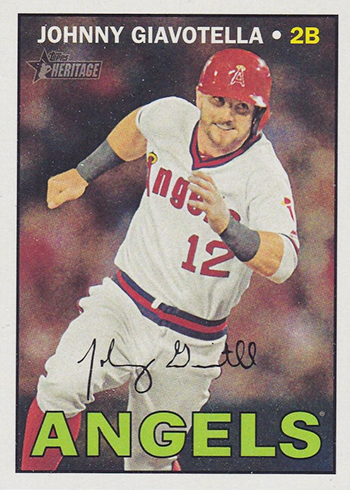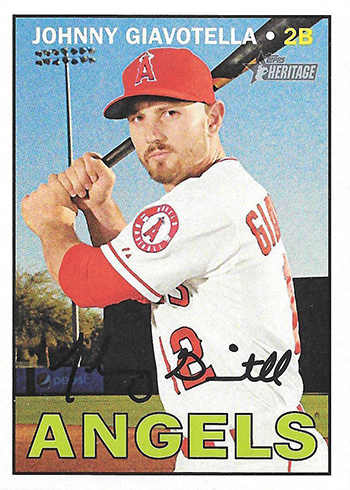 674 Tim Anderson, Chicago White Sox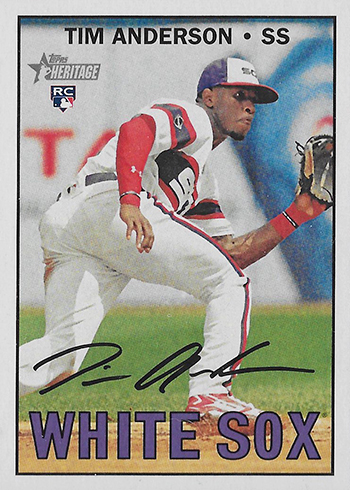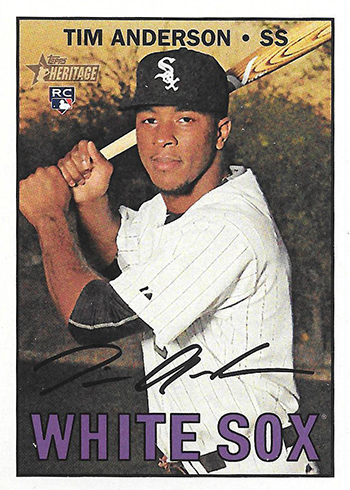 682 Sandy Leon, Boston Red Sox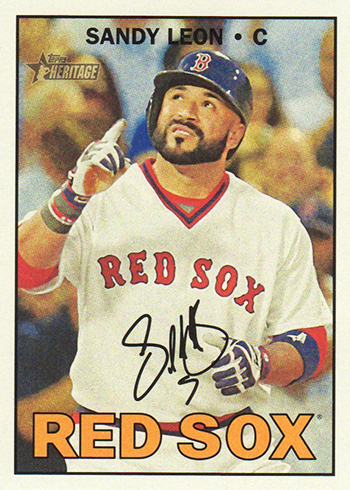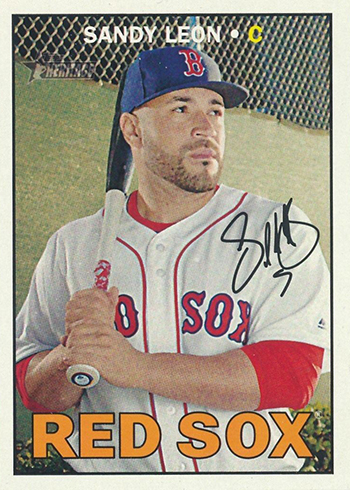 703 Seung-hwan Oh, St. Louis Cardinals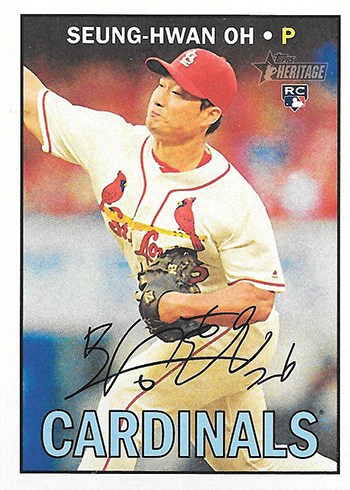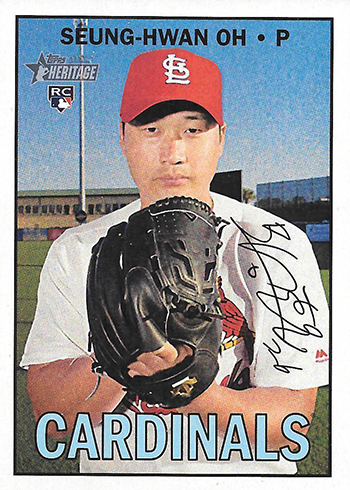 713 Aledmys Diaz, St. Louis Cardinals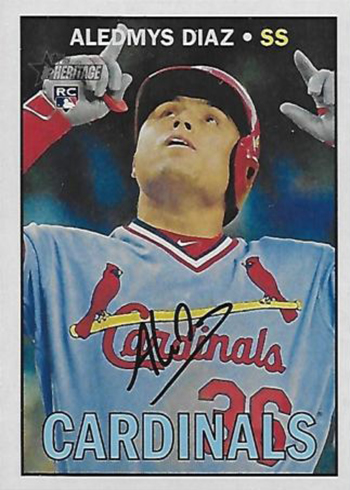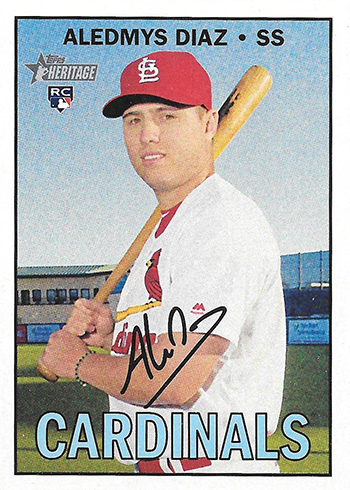 714 Tyler Naquin, Cleveland Indians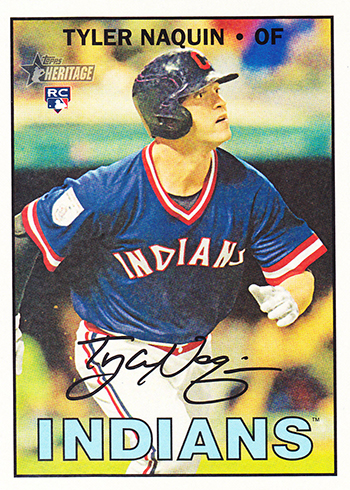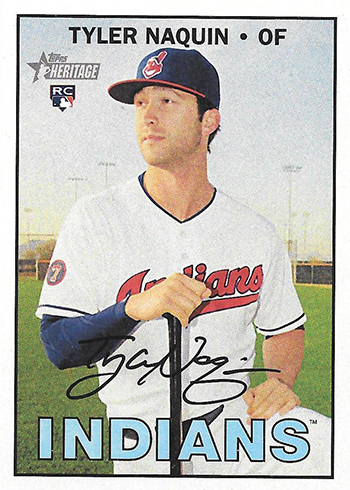 Action Image Variations
518 Jayson Werth, Washington Nationals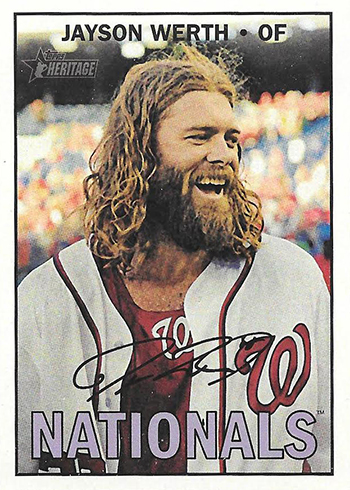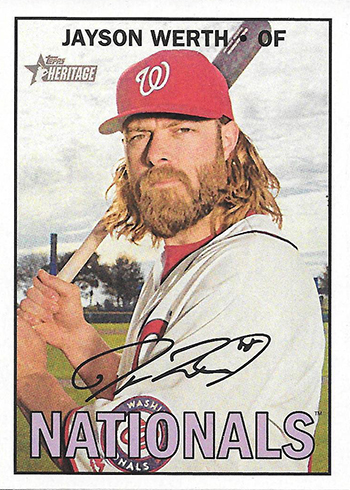 564 Ben Zobrist, Chicago Cubs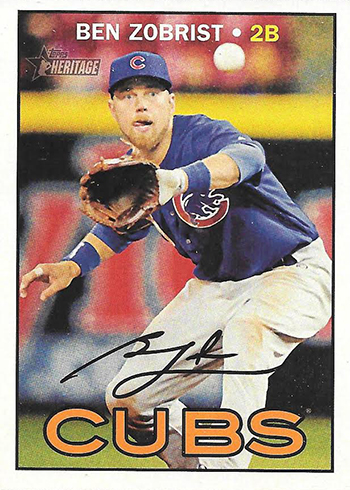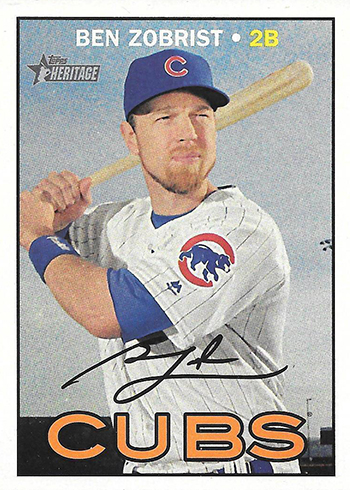 566 Joey Rickard, Baltimore Orioles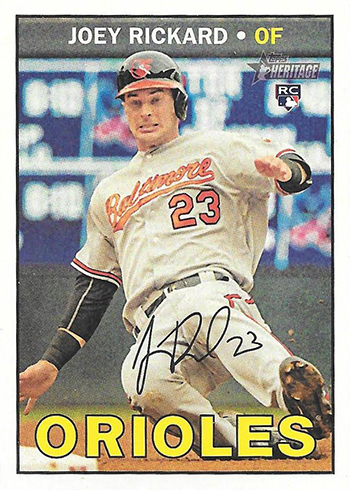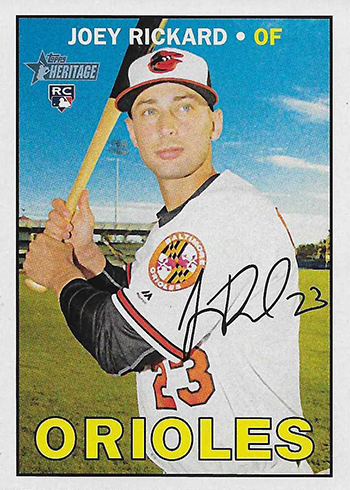 588 Johnny Cueto, San Francisco Giants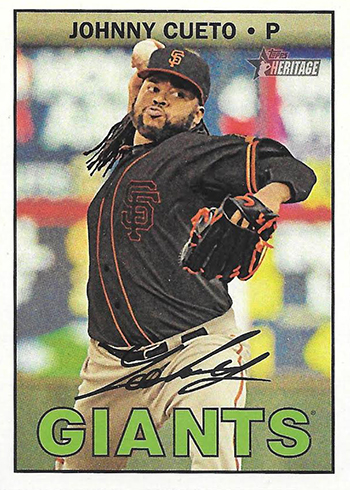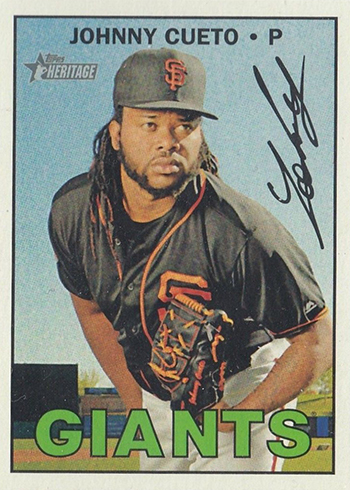 606 Alexei Ramirez, San Diego Padres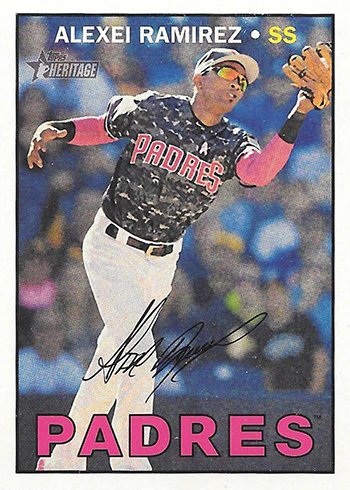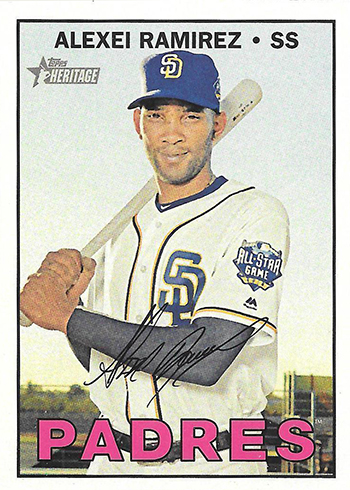 648 Michael Fulmer, Detroit Tigers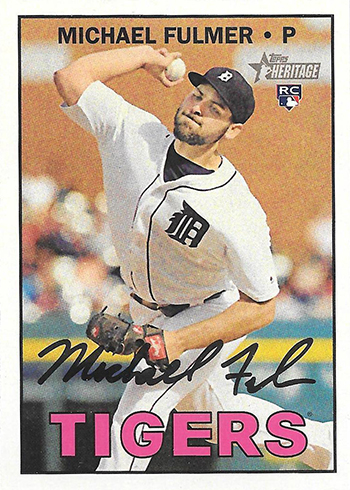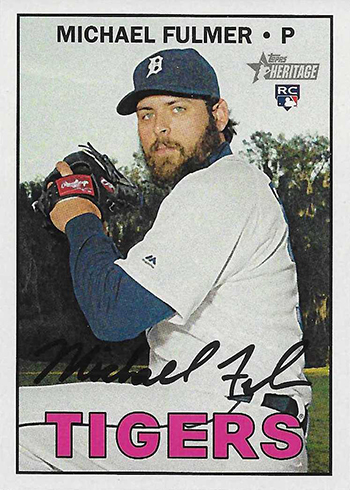 671 Kevin Plawecki, New York Mets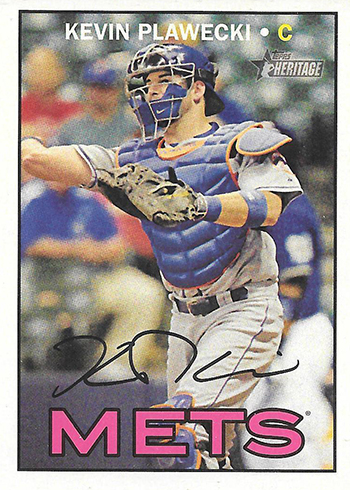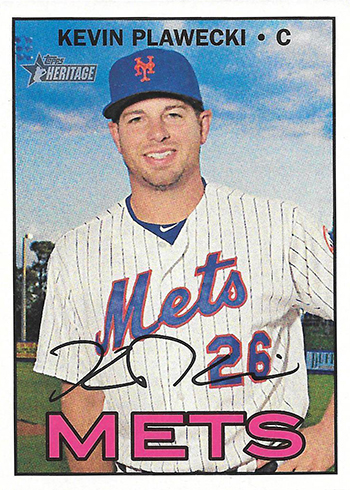 701 Kenta Maeda, Los Angeles Dodgers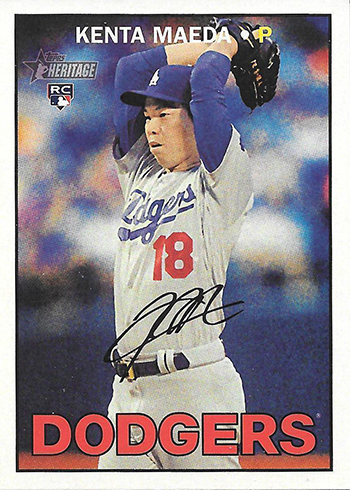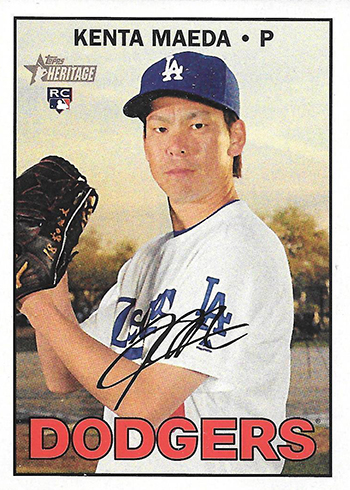 704 Nomar Mazara, Texas Rangers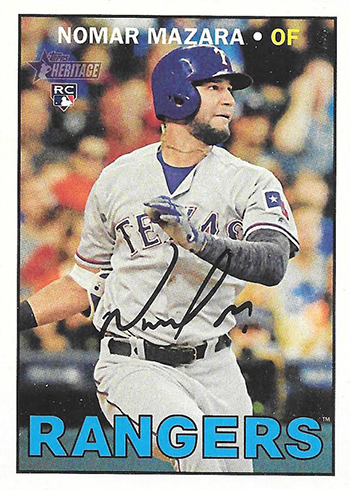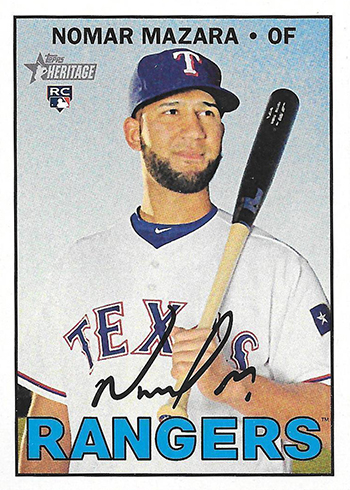 707 Trevor Story, Colorado Rockies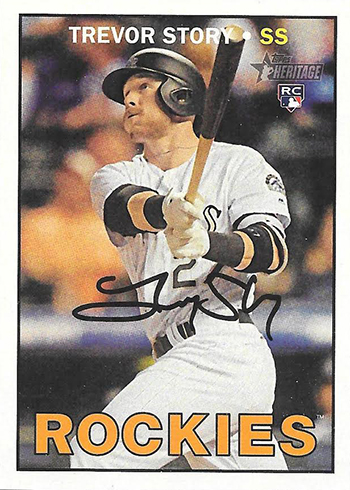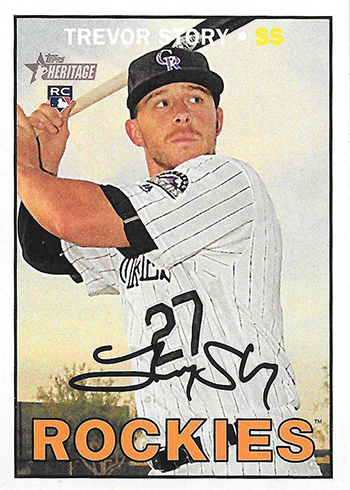 711 Marcus Stroman, Toronto Blue Jays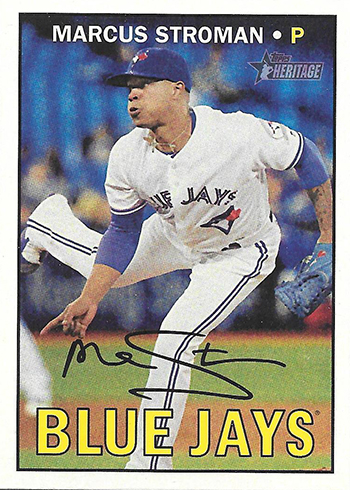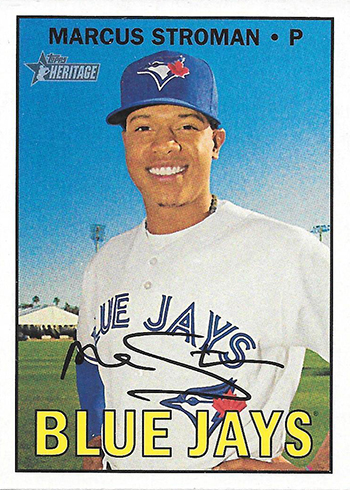 713 Aledmys Diaz, St. Louis Cardinals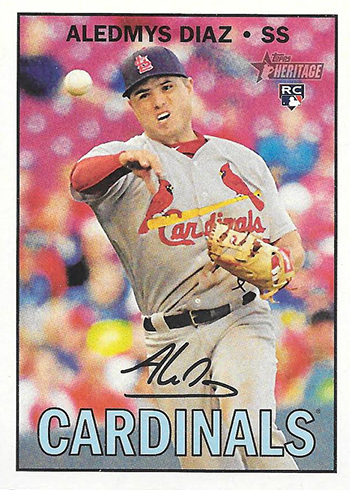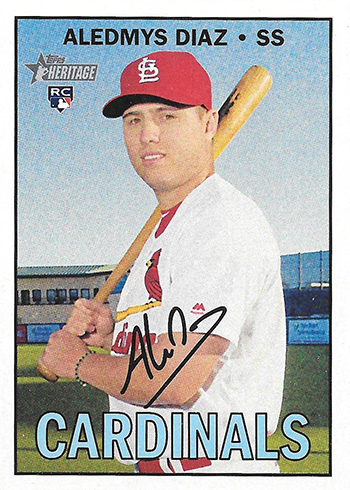 716 Christian Vazquez, Boston Red Sox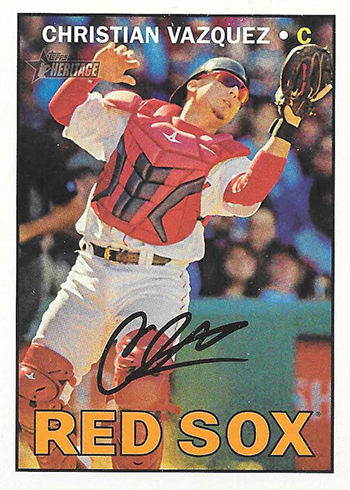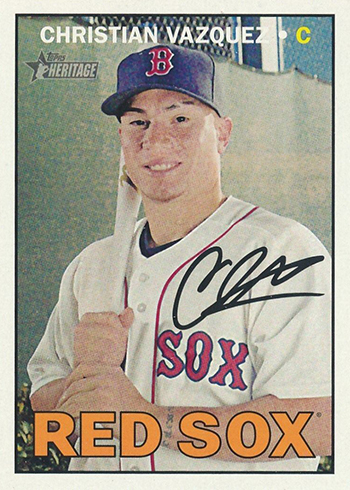 718 Aroldis Chapman, New York Yankees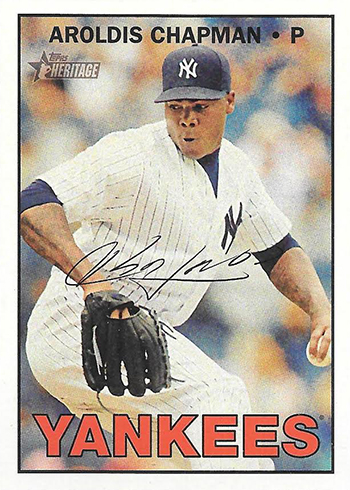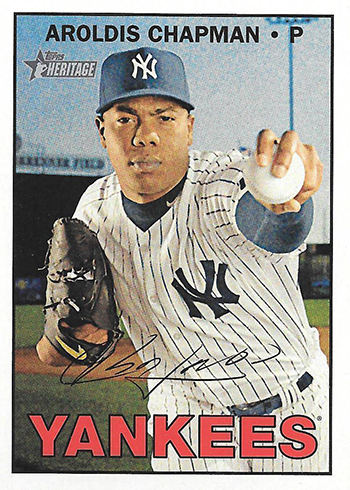 721 Hyun Soo Kim, Baltimore Orioles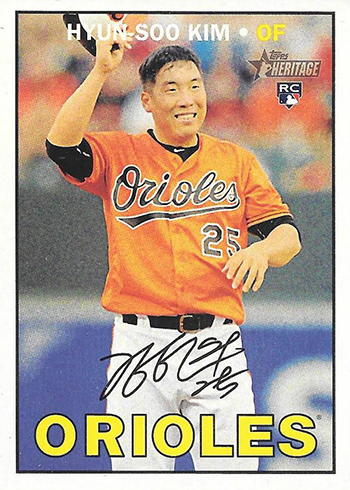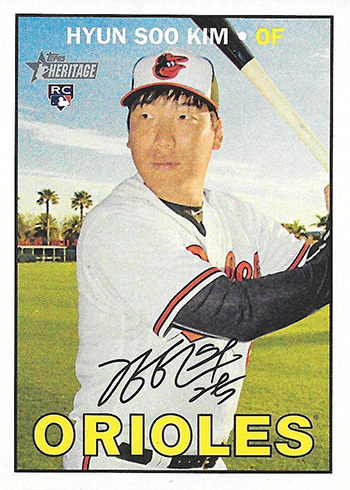 Color Swap Variations
518 Jayson Werth, Washington Nationals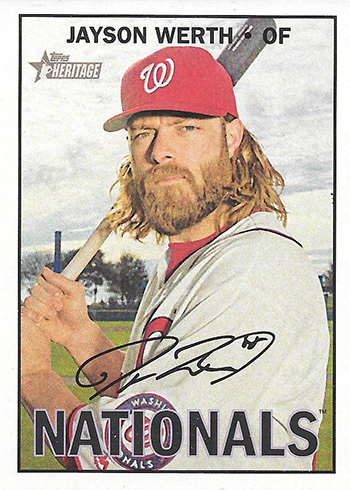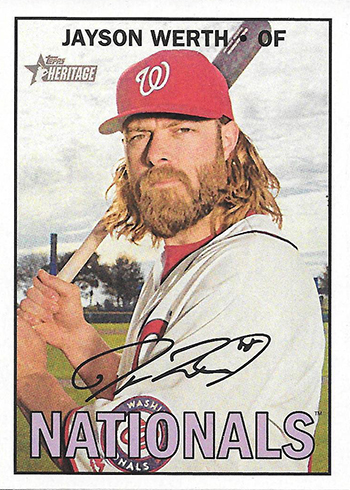 528 Scott Kazmir, Los Angeles Dodgers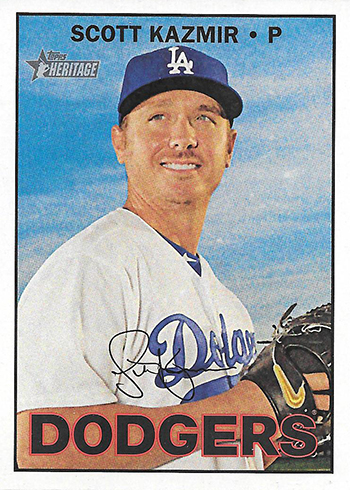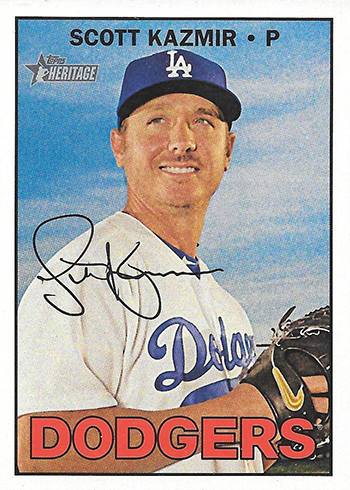 564 Ben Zobrist, Chicago Cubs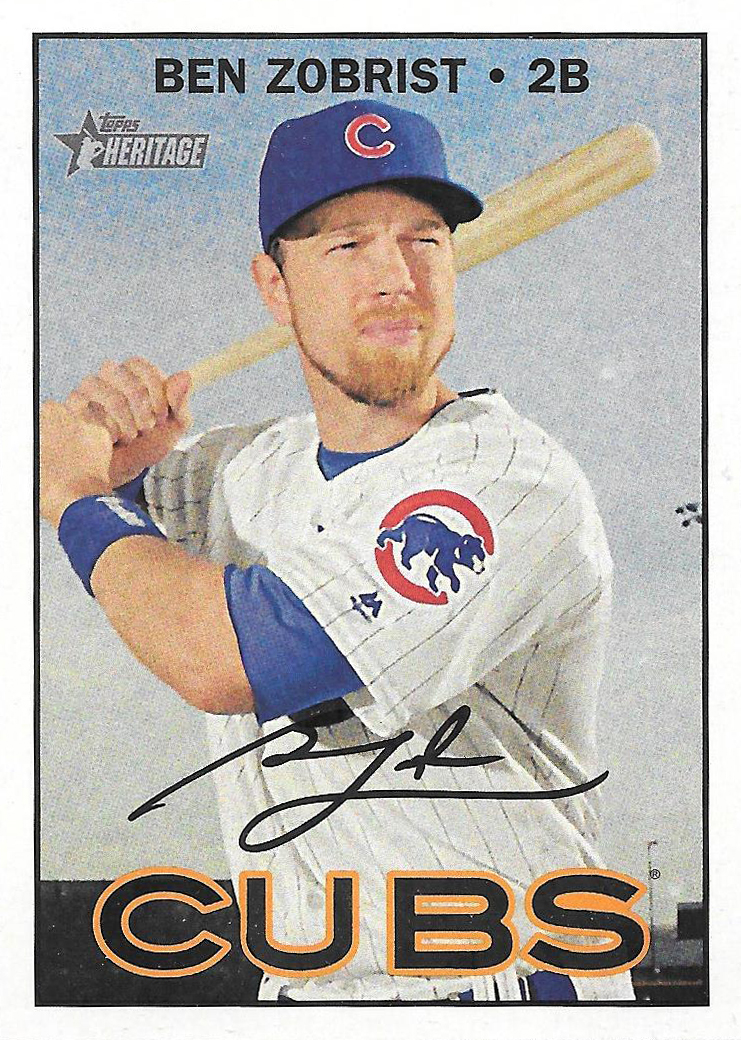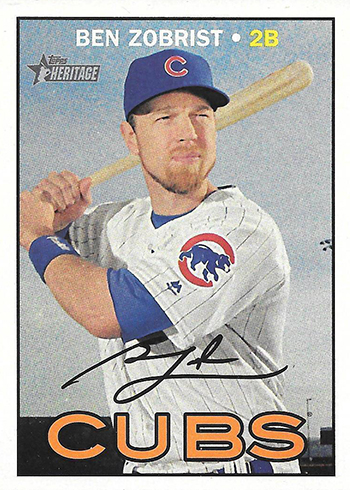 566 Joey Rickard, Baltimore Orioles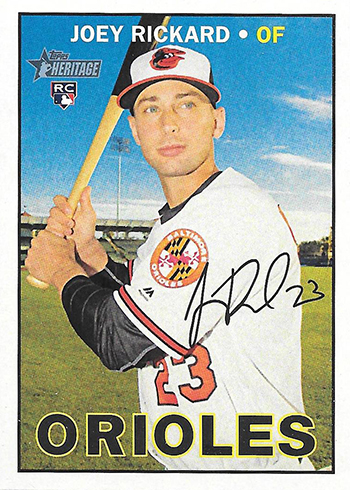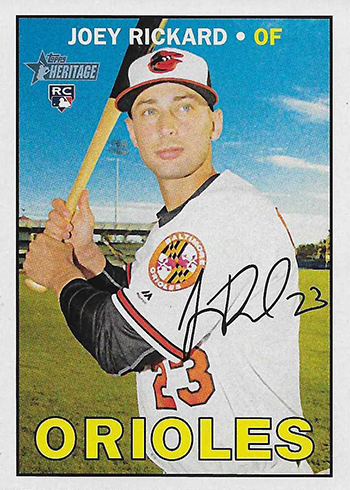 582 Jonathan Villar, Milwaukee Brewers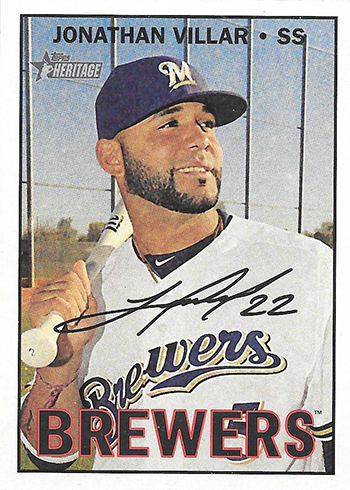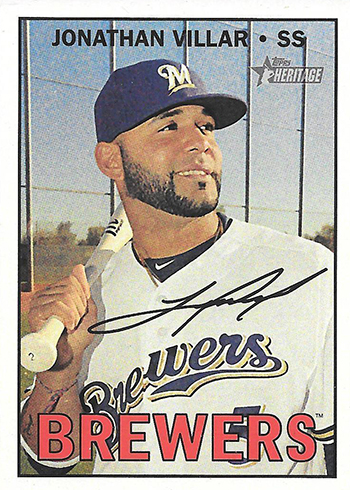 585 Jeremy Hazelbaker, St. Louis Cardinals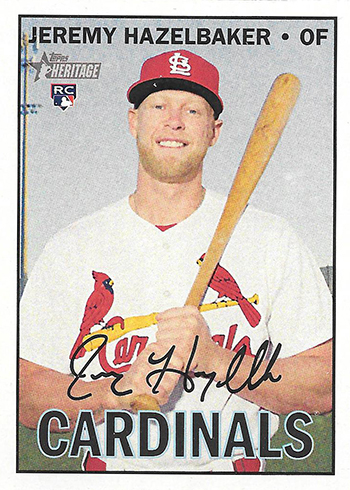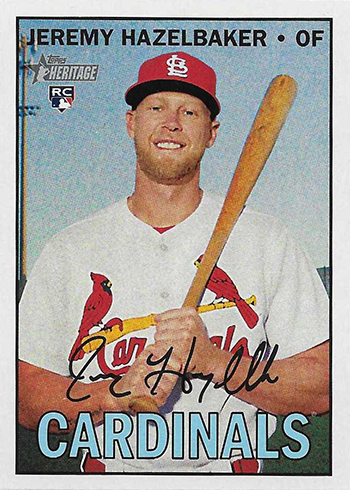 588 Johnny Cueto, San Francisco Giants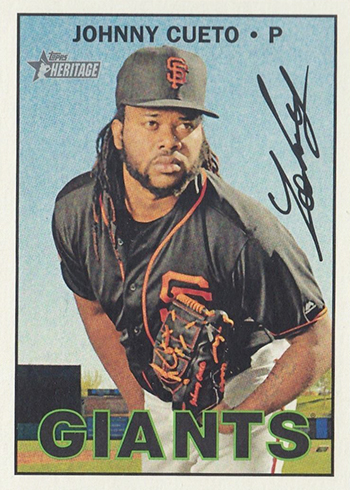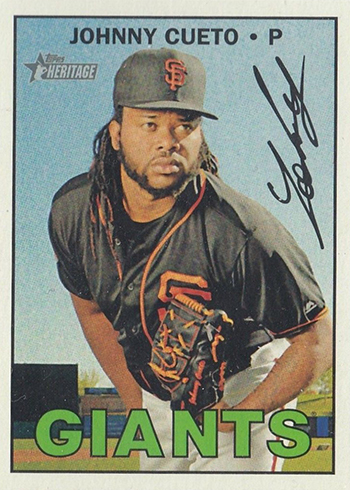 600 Julio Urias, Los Angeles Dodgers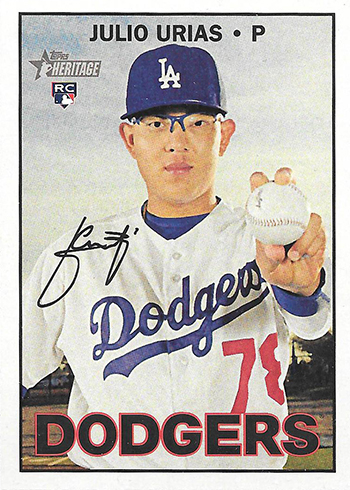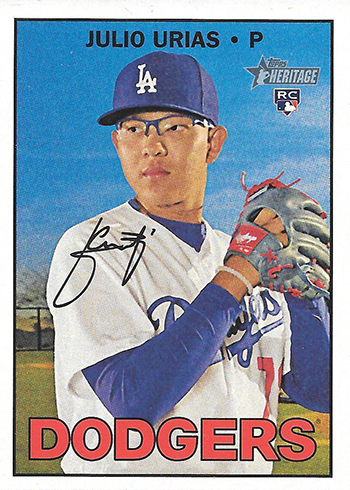 630 Jameson Taillon, Pittsburgh Pirates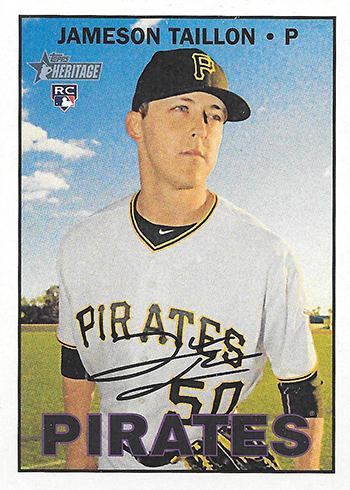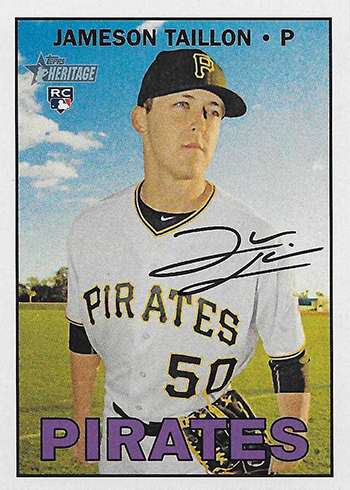 635 Albert Almora, Chicago Cubs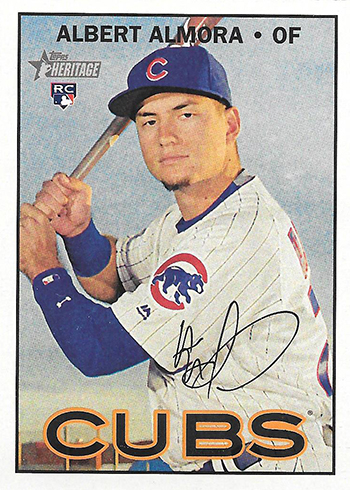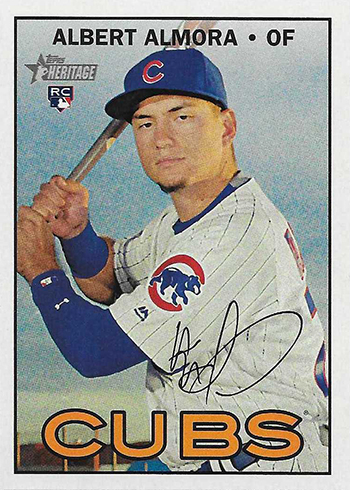 644 Daniel Murphy, Washington Nationals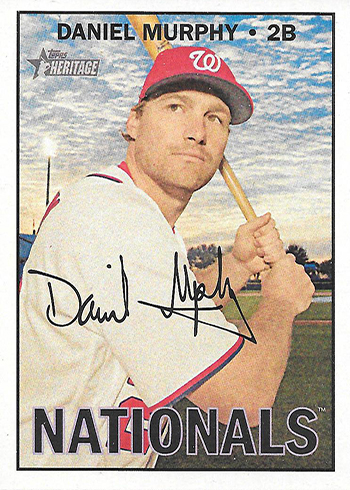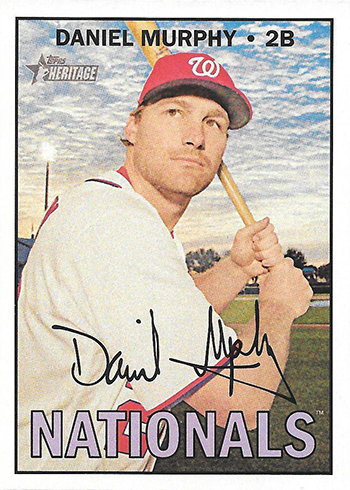 648 Michael Fulmer, Detroit Tigers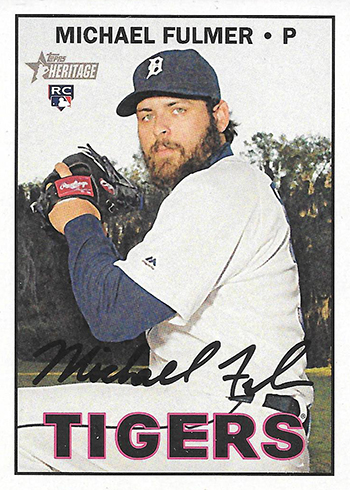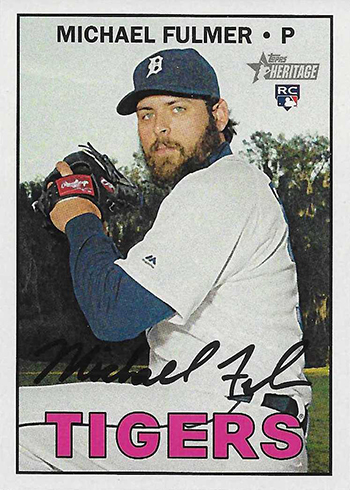 653 Steven Wright, Boston Red Sox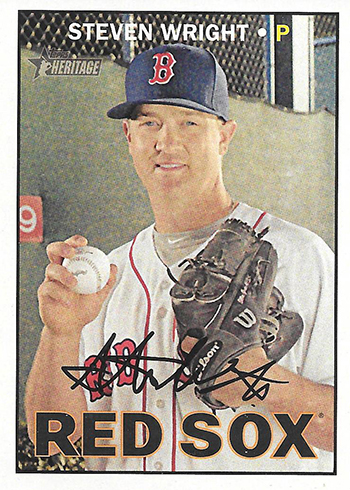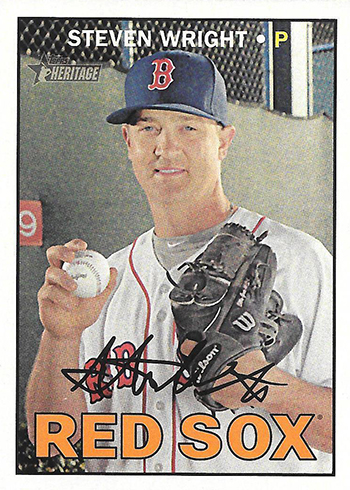 656 Adam Duvall, Cincinnati Reds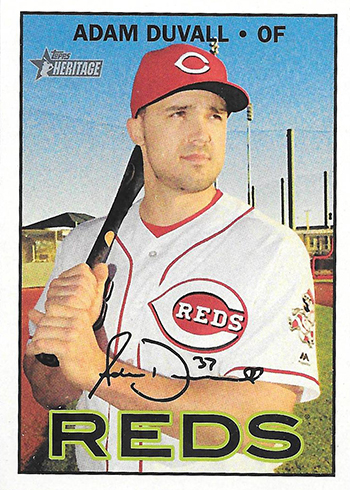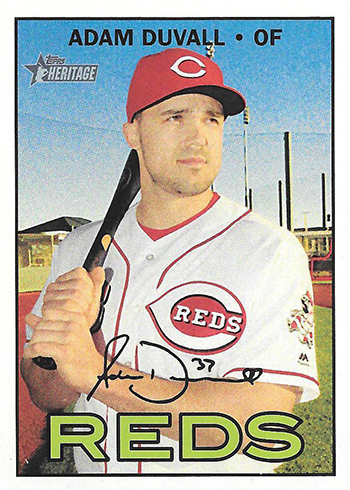 674 Tim Anderson, Chicago White Sox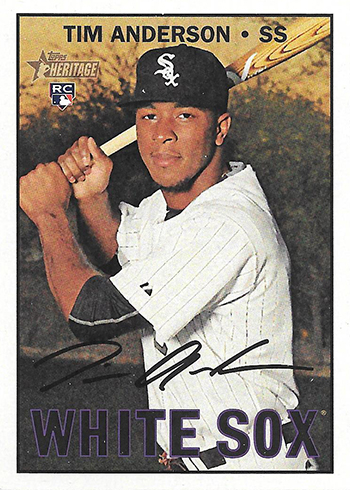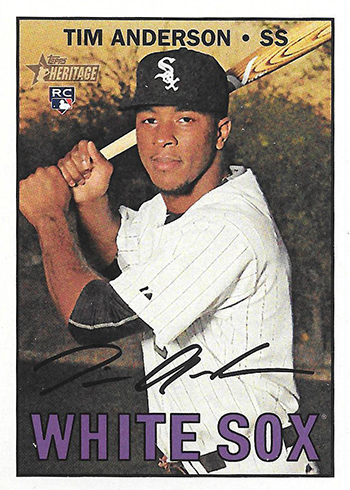 701 Kenta Maeda, Los Angeles Dodgers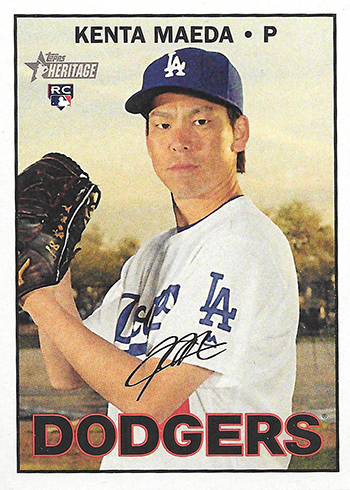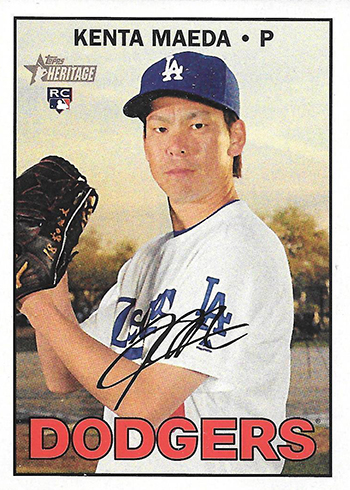 703 Seung-hwan Oh, St. Louis Cardinals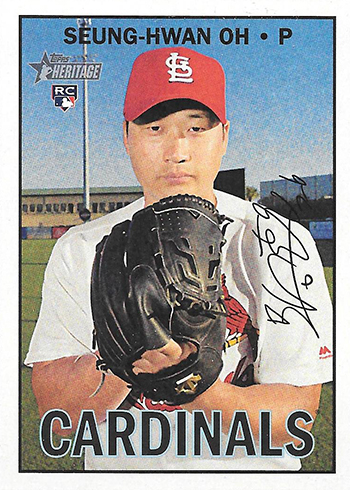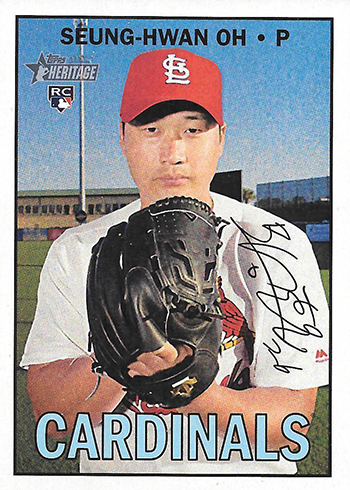 704 Nomar Mazara, Texas Rangers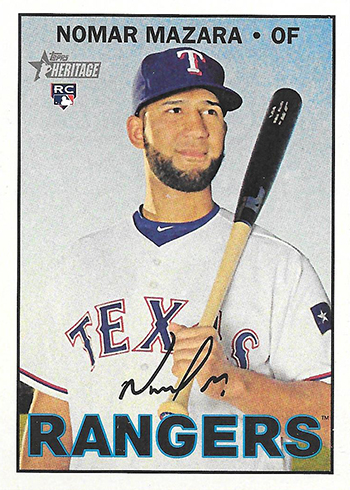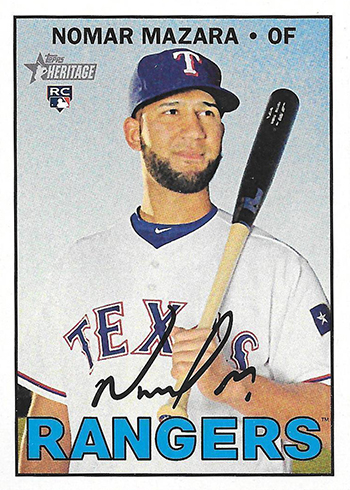 705 Blake Snell, Tampa Bay Rays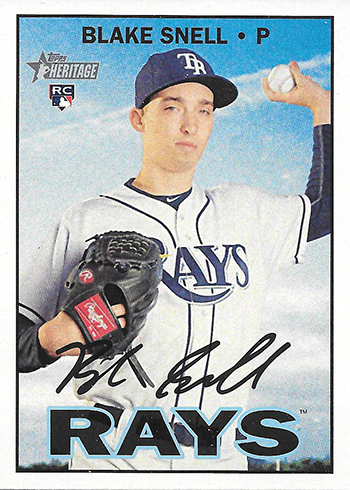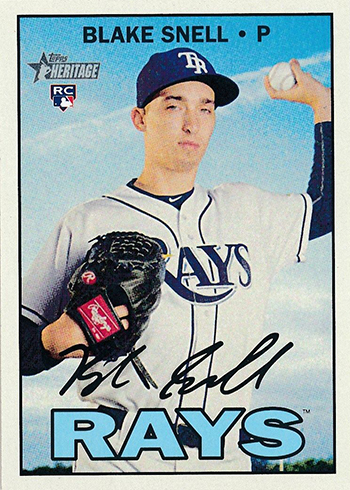 707 Trevor Story, Colorado Rockies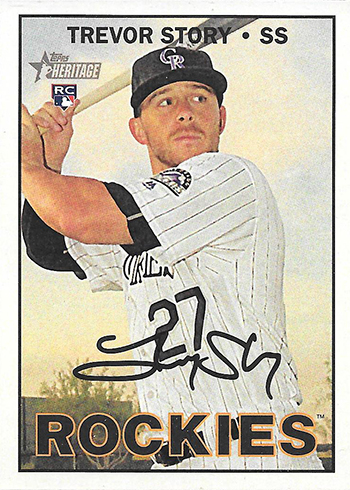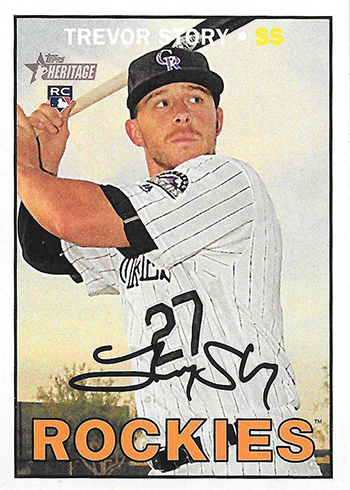 708 Byung-Ho Park, Minnesota Twins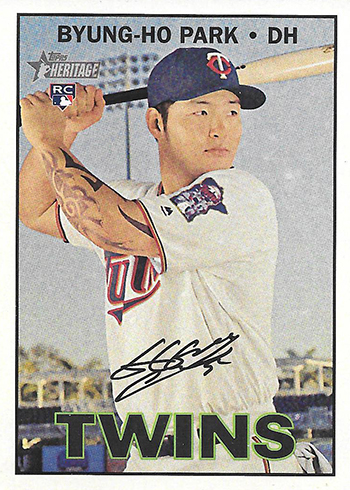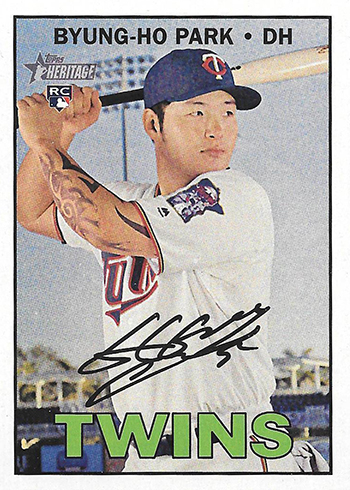 713 Aledmys Diaz, St. Louis Cardinals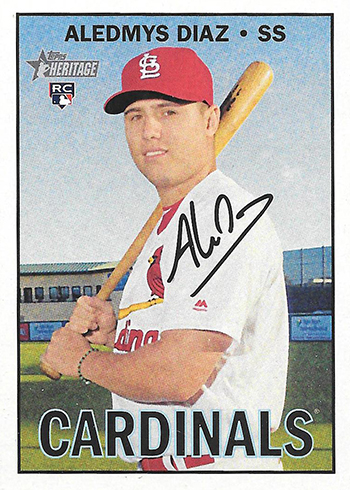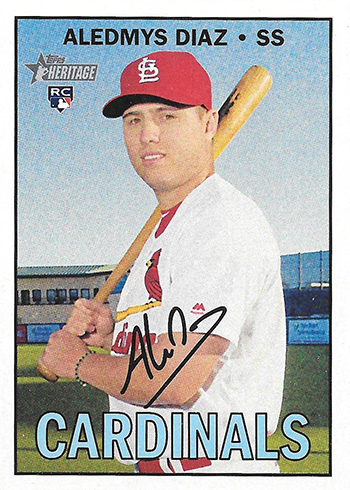 714 Tyler Naquin, Cleveland Indians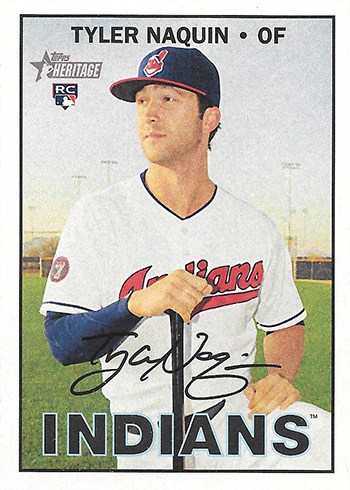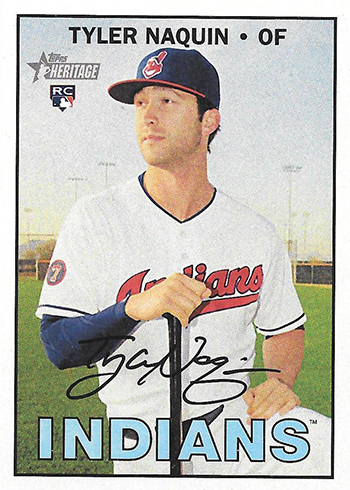 715 Vince Velasquez, Philadelphia Phillies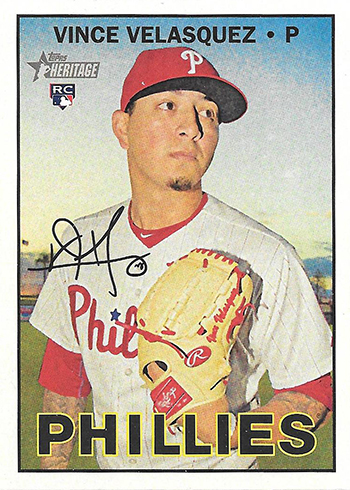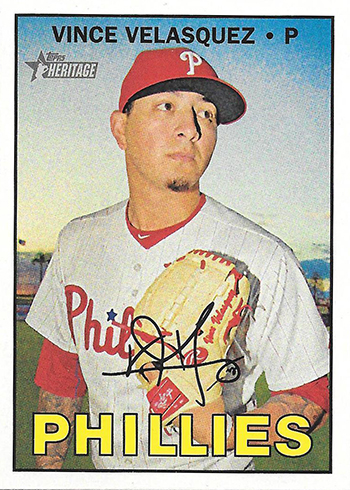 718 Aroldis Chapman, Chicago Cubs