2016 Topps Garbage Pail Kids Prime Slime Awards Checklist and Details
Game of Thrones may have set records at the 68th Emmy Awards, but 2016 Topps Garbage Pail Kids Prime Slime Awards are trying for the last laugh.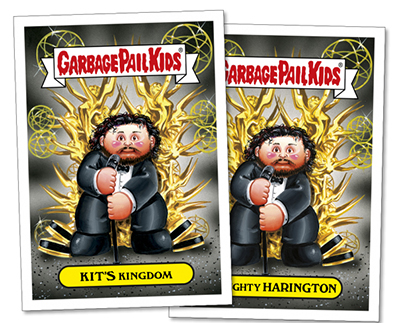 The checklist takes aim at current and recent television favorites like Tiny Fey, Amy Poehler, Bryan Cranston and Amy Schumer. Even John Travolta and Cuba Gooding Jr. are back in favor enough to get the GPK treatment thanks to The People v. O.J. Simpson. The set also crosses over with some of the similar political GPK sets Topps has done in recent months with cards spoofing Larry David's portrayal of Bernie Sanders.
It's yet another online-exclusive mini set available on the Topps website, this time available from September 19 to 26. There are ten different designs, all with the standard GPK dual name variations. That makes for 20 total cards.
Cards were sold as pairs for $9.99 or as full sets of 20 for $49.99. All were printed to order with production runs announced after the sales window closed.
2016 Topps Garbage Pail Kids Prime Slime Awards Checklist
Print runs are noted for each card.
1A Bombastic Bryan – 106
1B Conceited Cranston- 106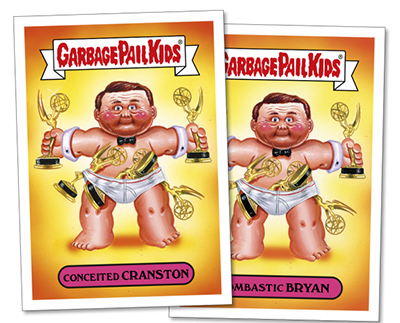 2A Convicted Cuba- 106
2B Gotcha Gooding- 106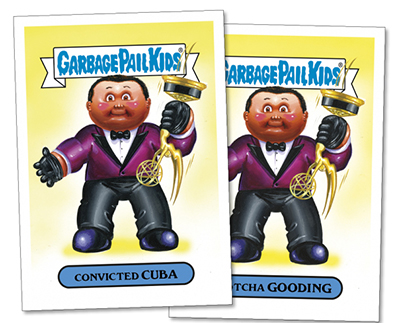 3A Cookie Monster- 106
3B Terrible Taraji- 106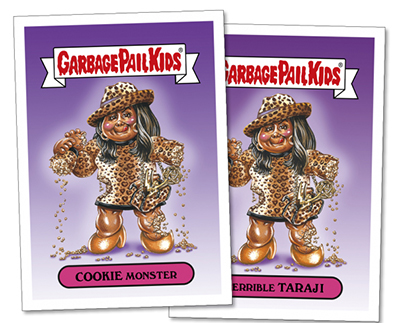 4A John Revolta – 107
4B Tosses Travolta – 107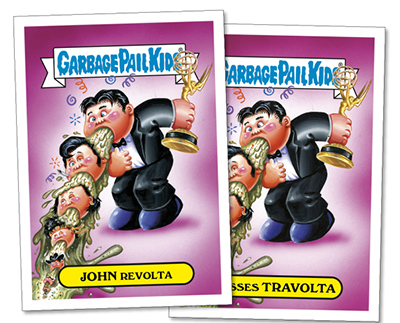 5A King Kevin- 106
5B Spade Spacey- 106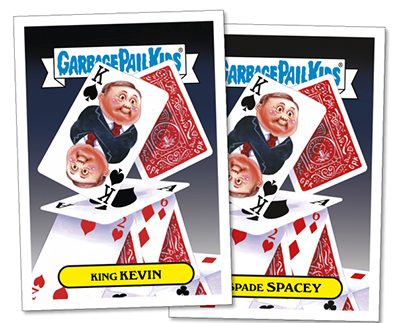 6A Kit's Kingdom- 106
6B Haughty Harington- 106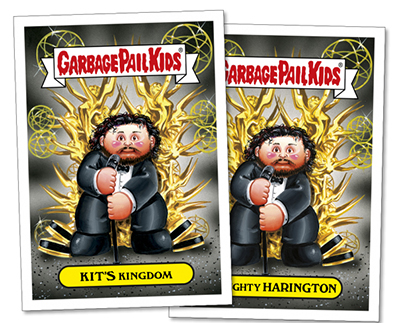 7A Torn Tina- 106
7B Partitioned Poehler- 106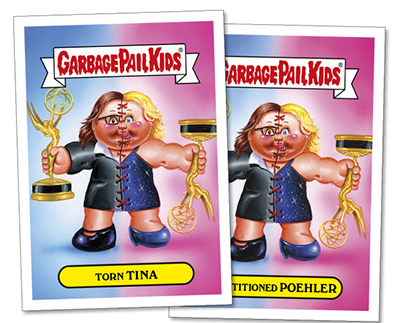 8A Ecstatic Ellie- 106
8B Cultish Kemper- 106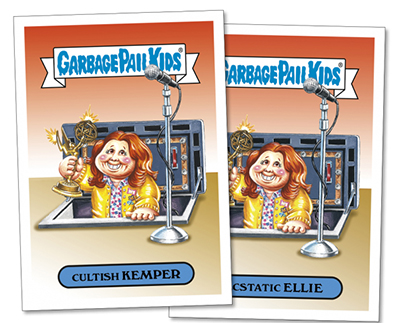 9A Lookalike Larry- 106
9B Doppelgänger David- 106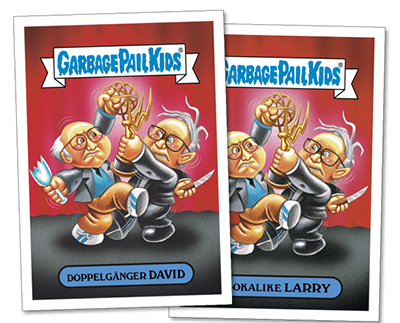 10A Absorbed Amy- 106
10B Stuffed Schumer- 106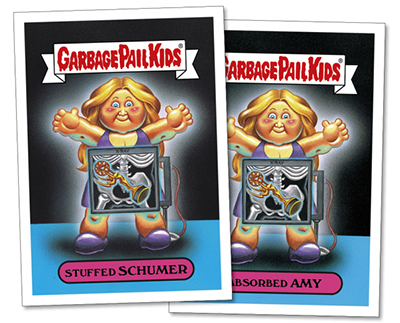 Comments? Questions? Contact Ryan Cracknell on Twitter @tradercracks.