2016 Topps Garbage Pail Kids Shammys Checklist and Details
With the presidential race taking a bit of a breather, Topps' online-exclusive spoofs are shifting focus towards music. 2016 Topps Garbage Pail Kids The Shammys take aim at Kanye West, Justin Bieber and some of the recording industry's biggest names.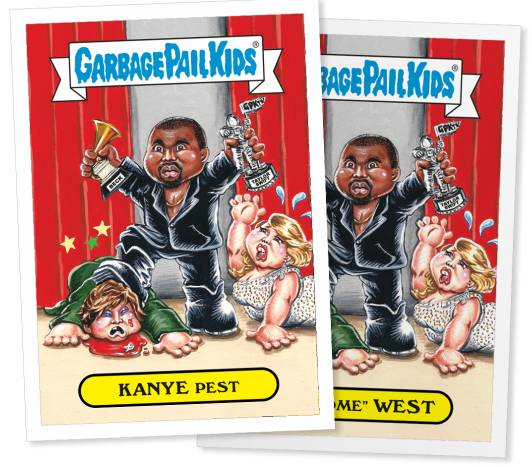 Like recent presidential-themed sets, The Shammys cards are available for 24 hours. They're being printed based on the number of orders received. Topps will announce the print runs after the sale is complete.
The full 2016 Topps Garbage Pail Kids The Shammys has 18 cards using nine different pieces of art.
While all of the Shammys cards can be seen as satire, one is a timely tribute. Founding Eagles member, Glenn Frey, passed away a little under a month ago. Although done in GPK fashion, there's definitely a different tone when you put his cards alongside the others in the set.
Pop stars sent up in the set are:
Justin Bieber
Glenn Frey
Lady Gaga
Kendrick Lamar
Adam Levine
Nicki Minaj
Pink
Sia
Kanye West
All of these cards are new and haven't been included in any pack-based Garbage Pail Kids products. They're also traditionally sized, not over-sized wall are like a lot of Topps' online products are.
2016 Topps Garbage Pail Kids The Shammys can be bought in two-card pairs for $9.99 or complete sets for $49.99.
2016 Topps Garbage Pail Kids The Shammys Checklist
Adam Levine
1a Adam Bombed
1b Loser Levine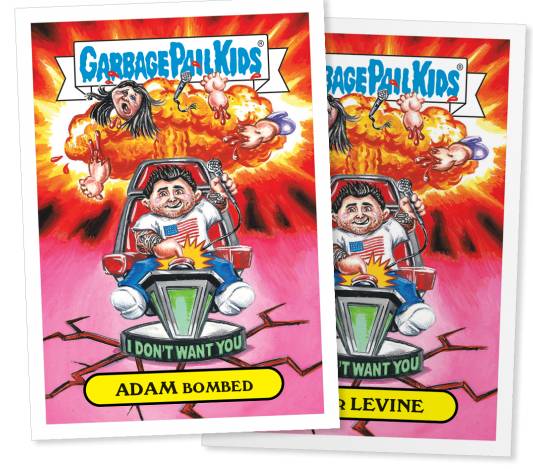 Pink
2a Plummeting Pink
2b "Ascending" Alicia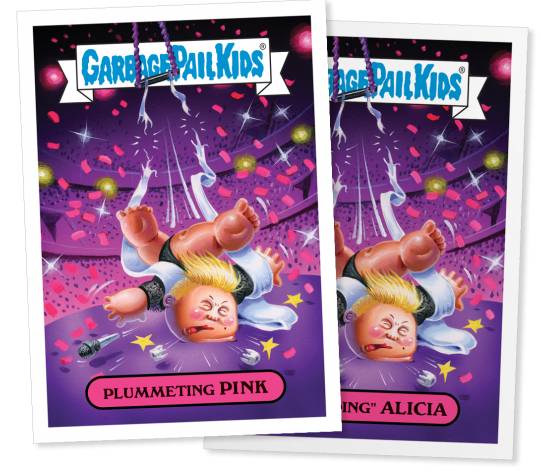 Kendrick Lamar
3a Can't Lose Kendrick
3b Leapin' Lamar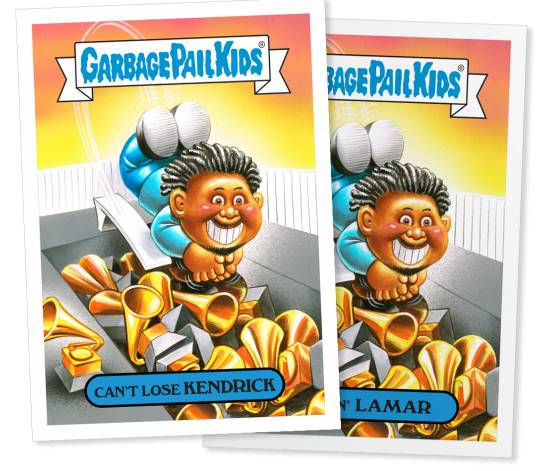 Lady Gaga
4a Loony Lady
4b Goofy Gaga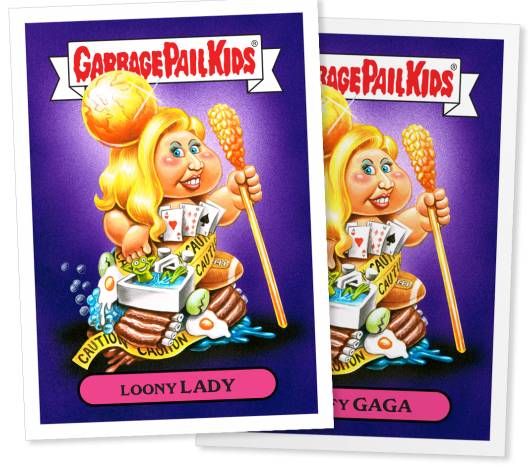 Nicki Minaj
5a No-Twerk Nicki
5b Anna Conda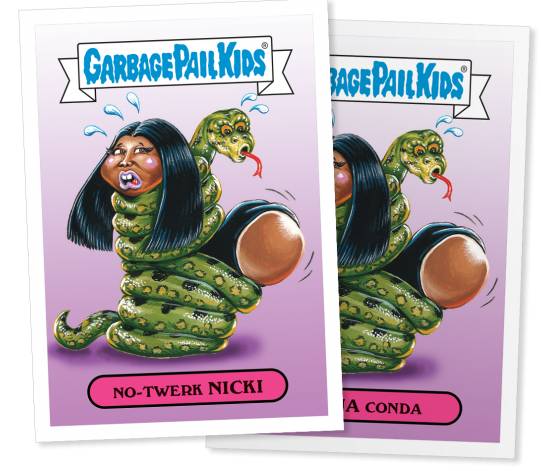 Sia
6a Can't Sia
6b Fallin' Furler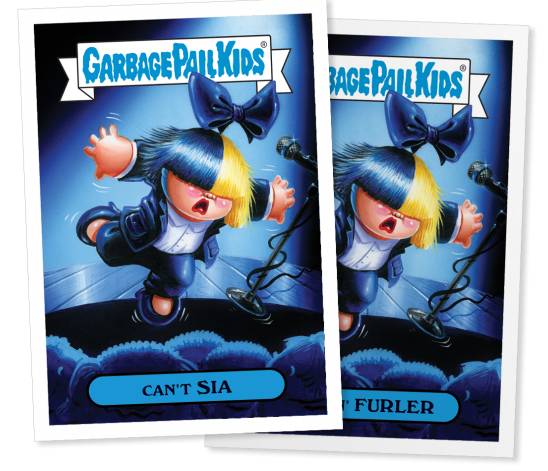 Kanye West
7a Kanye Pest
7b "Welcome" West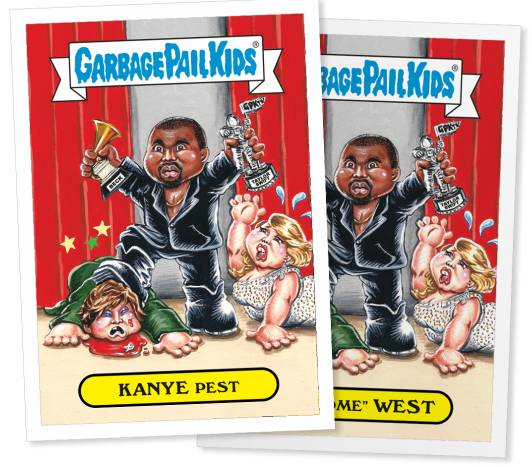 Justin Bieber
8a Jilted Justin
8b Booted Bieber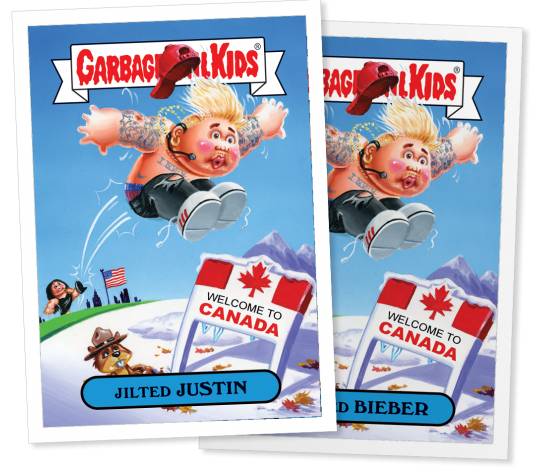 Glenn Frey
9a Takin' It Easy Glenn
9b Peaceful Easy Frey