2016 Topps Garbage Pail Kids Christmas Cards Have a Side of Wacky Packages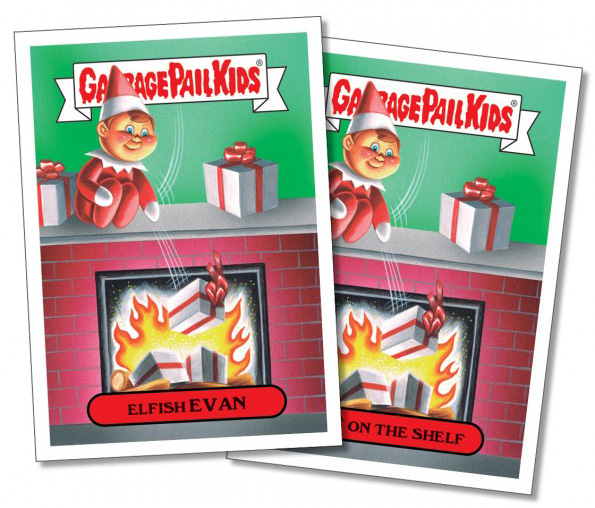 By Ryan Cracknell | Hobby Editor
'Twas the days before Christmas and all through the Topps store,
The year-end was near and they wanted to sell more.
So Garbage Pail Kids is what they decided they'd do,
Spoofing more Trump and hoping he wouldn't sue.
2016 Topps Garbage Pail Christmas came to be,
With six new gags plus a Wacky for collectors to see.
Each is available on the Topps site for just seven days,
Then print runs are announced and, perhaps, they'll set the market ablaze.
On Donald, on Dickens, on Granny, on Steven,
There's also a naughty elf who's misbehavin'.
$9.99 for a pair or $35 for the set,
The price is what it is so there's no point to fret.
2016 Topps Garbage Pail Kids Christmas Checklist
Print runs for individual cards are noted.
1a Disappointed DONALD – 289
1b Terrible TRUMP – 289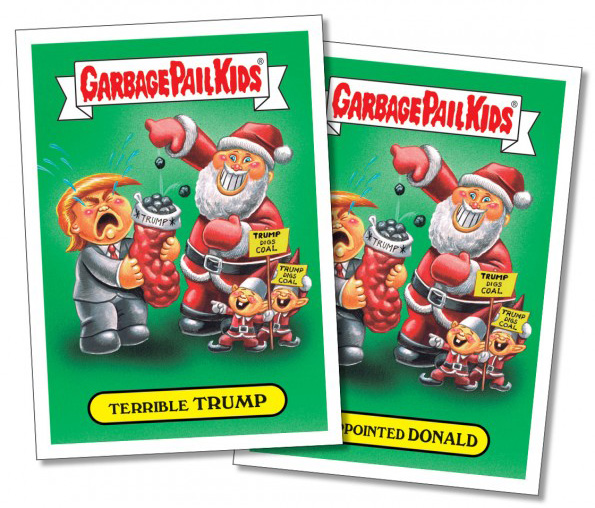 2a STEVEN Stocking – 279
2b Stuffed STEFFANIE -279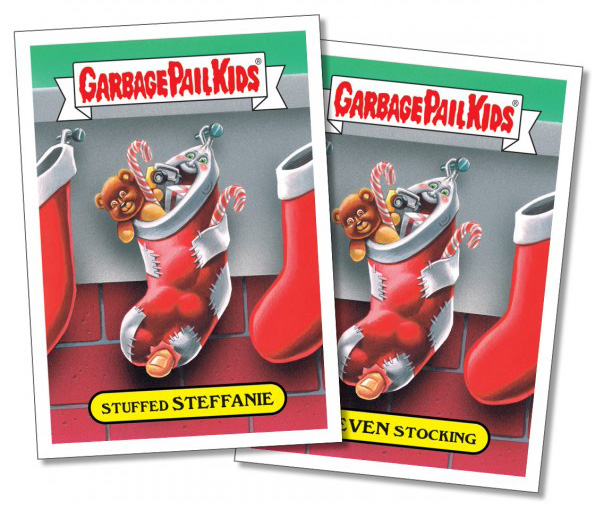 3a Eerie EBENEZER – 281
3b Spectral SCROOGE – 281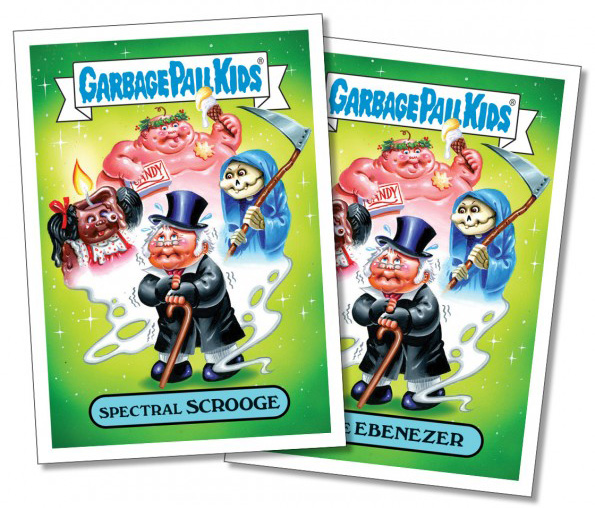 4a ALF on the Shelf – 280
4b Elfish EVAN – 280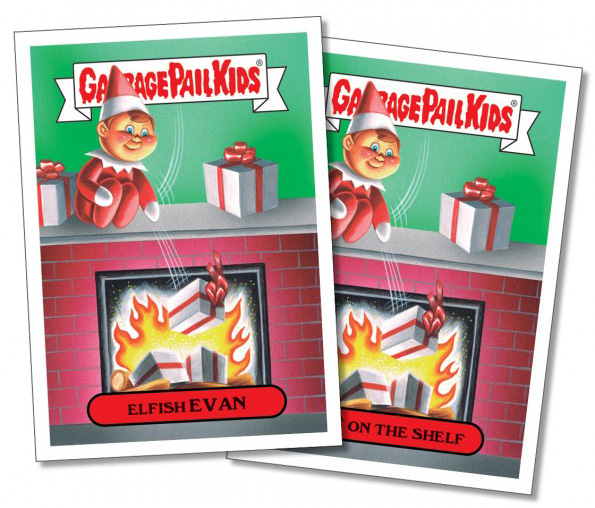 5a Granny GRETCHEN – 280
5b Run Over RHONDA – 280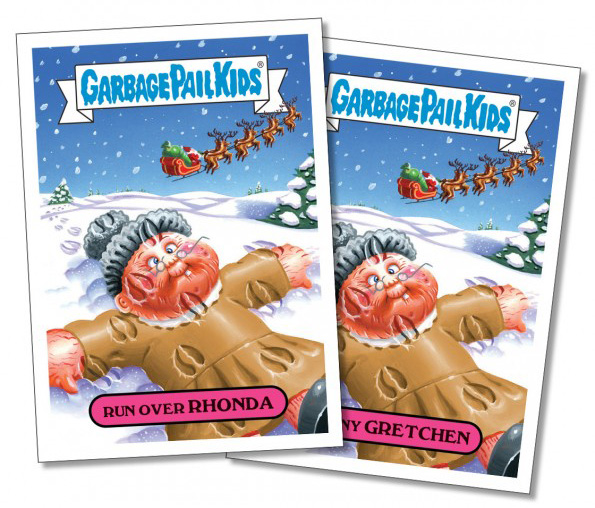 6a Gifted GARY – 279
6b Brainless BENNY – 279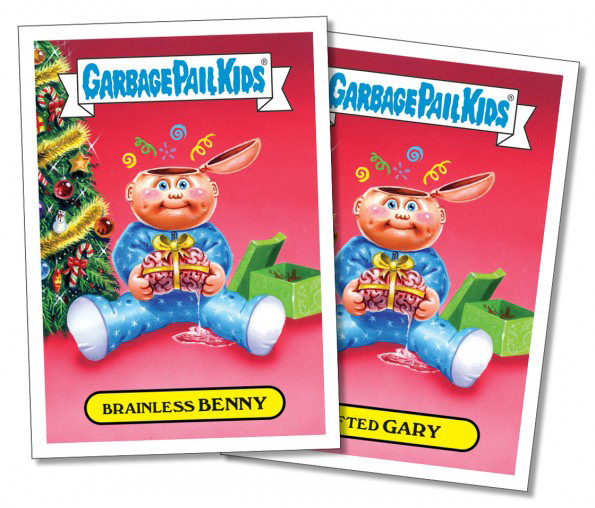 7 How the Trump Stole America – Wacky Packages – 363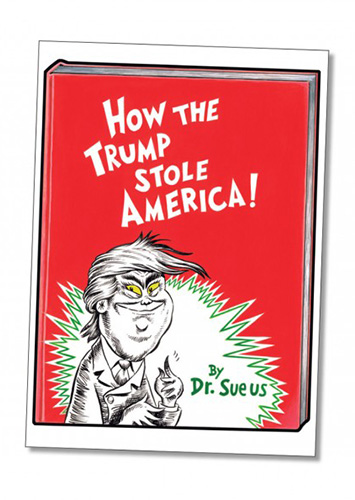 Comments? Questions? Contact Ryan Cracknell on Twitter @tradercracks.