Make America GPK Again: 2016 Topps Garbage Pail Kids April Primaries Stickers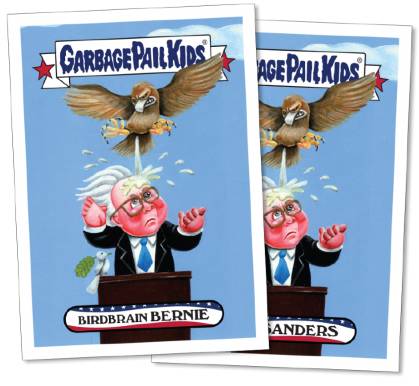 By Ryan Cracknell | Hobby Editor
Just as the campaigning and nightly news stretches out, 2016 Topps Garbage Pail Kids April Primaries stickers offer yet another spin on the dwindling fields of Republican and Democratic hopefuls.
Available exclusively on the Topps website, the five remaining candidates each have a new card that comes in two different name variations. The artwork plays off their traits and the past few months of campaigning.
For the Democrats, Hillary Clinton and Bernie Sanders continue to be spoofed. On the Republican side, it's more Donald Trump, Ted Gruz and John Kasich.
As with the many other recent political GPK set, these are available either as two-card pairs or a complete set of ten.
2016 Topps Garbage Pail Kids April Primaries cards are being sold for 48 hours. The print run is limited to what's ordered and will be released once the sale is over.
2016 Topps Garbage Pail Kids April Primaries Checklist
1a. Dirty DONALD
1b. Tawdry TRUMP
Print Run: 288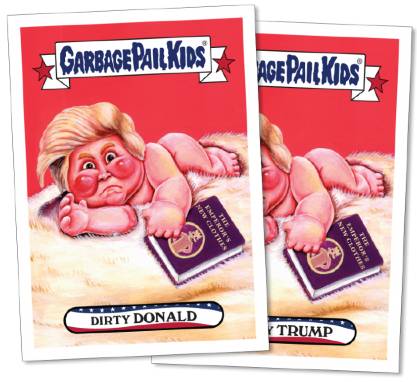 2a. Uptight TED
2b. Creepy CRUZ
Print Run: 270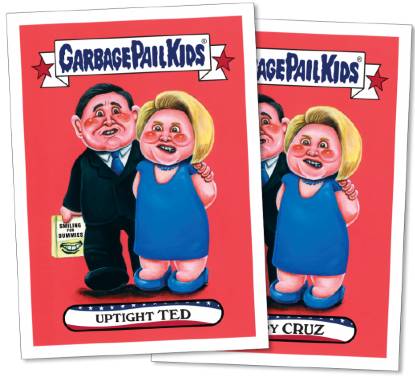 3a. Con-JOHN
3b. Klepto KASICH
Print Run: 269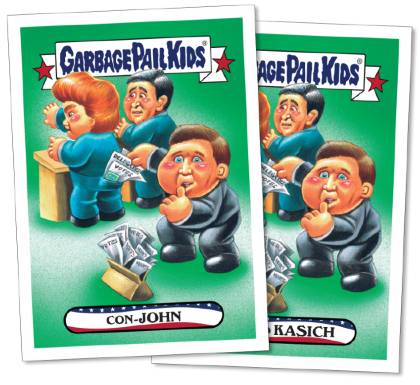 4a. Hoodwinking HILLARY
4b. Cagey CLINTON
Print Run: 276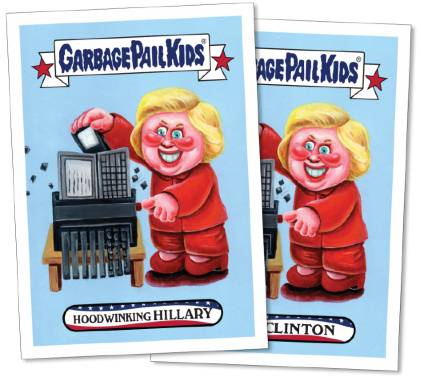 5a. Birdbrain BERNIE
5b. Birdie SANDERS
Print Run: 270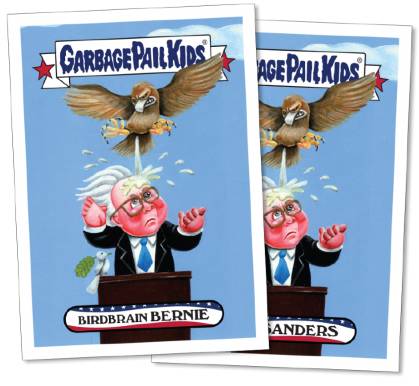 Comments? Questions? Contact Ryan Cracknell on Twitter @tradercracks.