All the 2016 Topps Baseball parallels you need to build a rainbow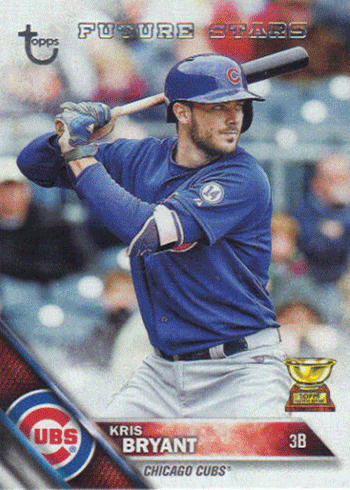 By Ryan Cracknell | Hobby Editor
Chasing a player rainbow in 2016 Topps Baseball? Although it'll take up more than one nine-pocket page to complete a run with all the parallels, it's not an obscene number of cards. Exclusives outside of hobby have been kept to a minimum. The majority are attainable too in the sense that they're not limited to a handful of copies. There are those, but not many.
The largely full-bleed design of the base set presents some challenges for traditional parallels. The border is often the place where the splashes of color change. Without the borders, marks were added to the corners to create some color. The result for color-based parallels like Gold and Black is subtle.
Textured and patterned parallels are also on the rise. These use different card stock to make them not only distinct, but easy to spot as well. Among these are Clear, which use acetate, and Rainbow Foil. New to 2016 Topps Baseball are Vintage parallels. These have a more old-school feel to them, not to mention the retro Topps logo on the front.
Negative is another new parallel. Not announced initially, these are easy to spot thanks to their reverse black and white image on the front. The effect makes players look as though they're made of metal. These fall approximately four per hobby case so they're definitely not in huge supply but not incredibly scarce either.
Framed parallels return as a case hit in both hobby and hobby jumbo. These have metal around the outside and are numbered to just 16 copies each.
Only a couple of 2016 Topps Baseball parallels can't be found in hobby packs. Purple cards are only found in Toys "R" Us blister packs. Over time, these can become tough to track down despite not being numbered.
You won't be able to complete your 2016 Topps Baseball rainbow until July. That's when hobby factory sets arrive with exclusive Foil Pattern parallels at a rate of five per set. These can also be tough to find as a lot of people either keep these sets sealed or don't bother to break them up and get rid of the bonus cards in any sort of quantity.
We've compiled a gallery of all released 2016 Topps Baseball parallels so you can see the various styles, know how many of each there are (if announced) and any other important details.
2016 Topps Baseball Parallels Gallery
Base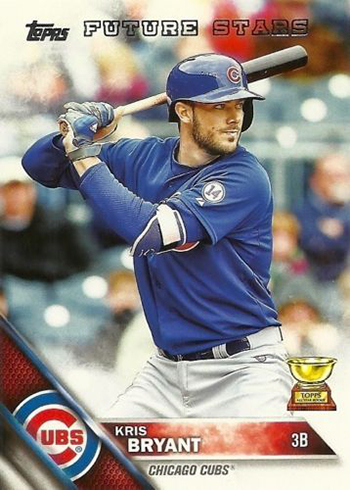 Black – /65 (hobby and hobby jumbo only)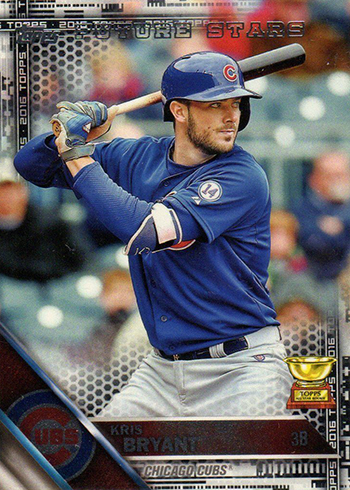 Clear – /10 (hobby only)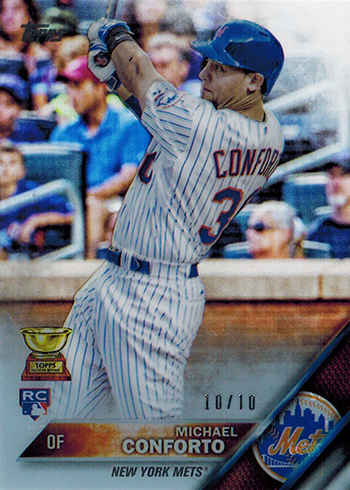 Framed – /16 (hobby, hobby jumbo case hit)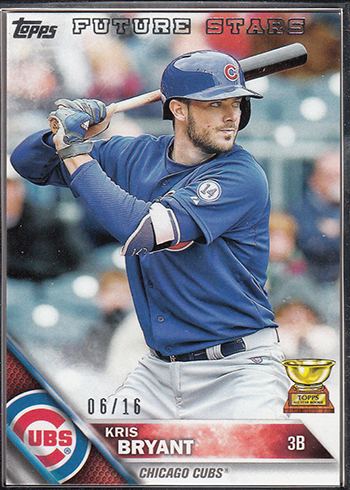 Gold – /2016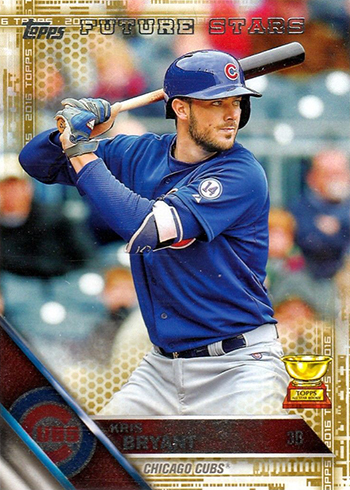 Negative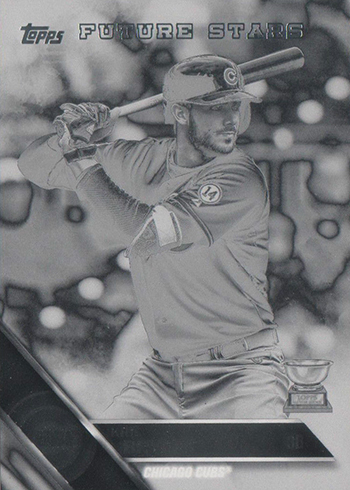 Patterned Foil – 5 per hobby factory set (won't release until July)
Pink – /50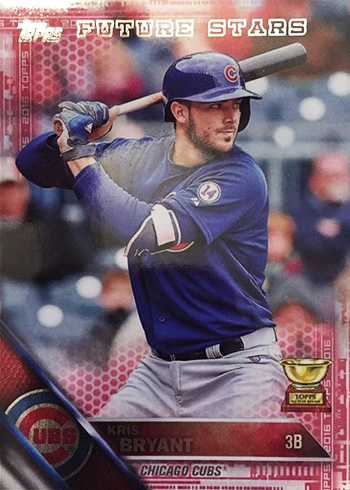 Platinum – 1/1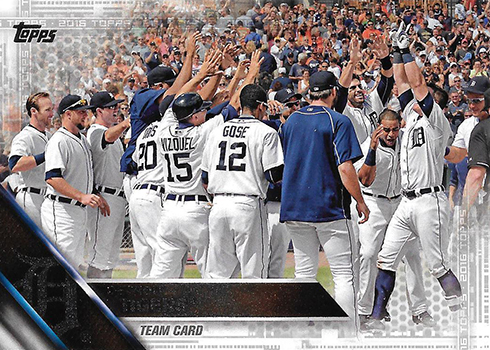 Printing Plate Black – 1/1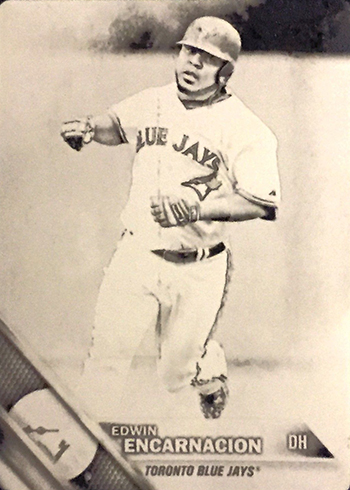 Printing Plate Cyan – 1/1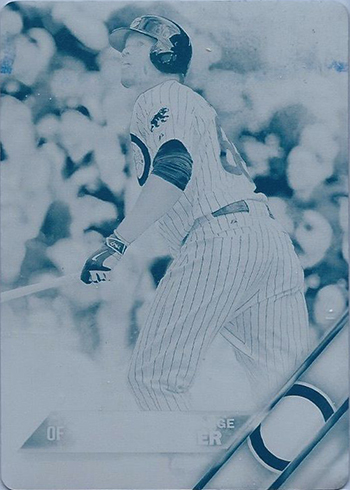 Printing Plate Magenta – 1/1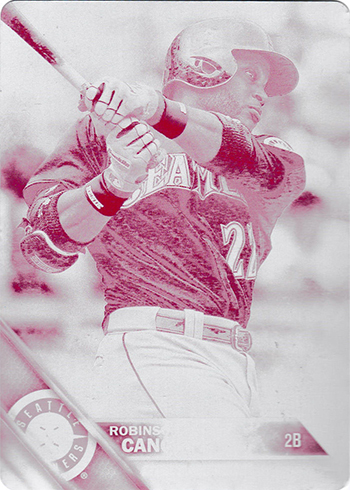 Printing Plate Yellow – 1/1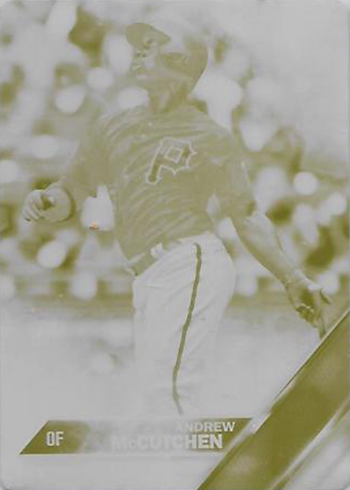 Purple – three per Toys "R" Us blister pack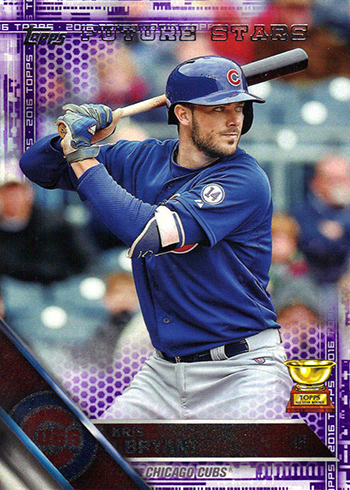 Rainbow Foil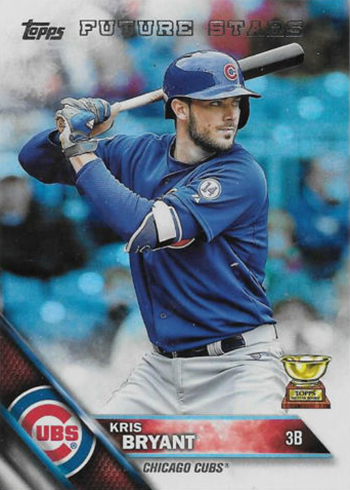 Vintage – /99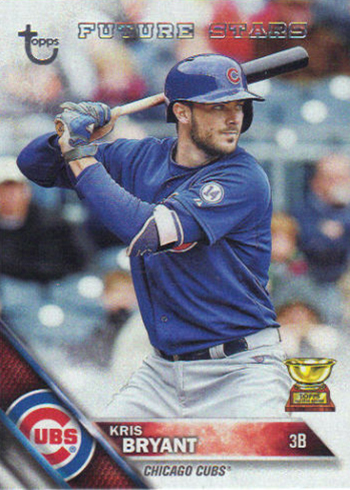 Comments? Questions? Contact Ryan Cracknell on Twitter @tradercracks.