That's a Lot of Different 2016 Topps Baseball Factory Sets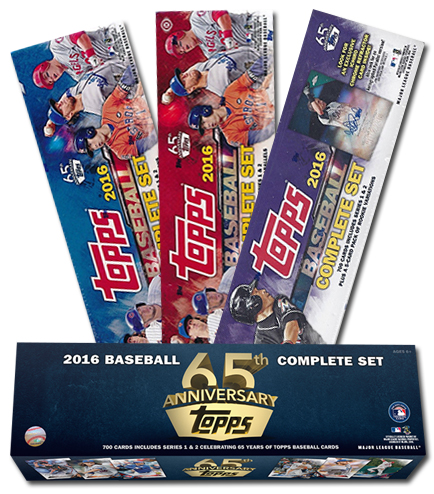 By Ryan Cracknell | Hobby Editor
Ah, the factory set — a quick and easy way to get a complete set. They used to be a straightforward collection of cards. Sometimes they still are, but usually there's some sort of incentive now. That's the route the various 2016 Topps Baseball factory sets have taken.
Yes — sets.
It's not just basic hobby and retail versions, either.
As of now, there are ten different 2016 Topps Baseball factory sets.
So which one to choose?
All of the 2016 Topps Baseball factory sets take a different angle both in what's offered and its distribution. Here's a look at the various options and what to expect from each.
2016 Topps Baseball Factory Set Breakdown
Hobby

In addition to the full 700-card base set, hobby versions have a bonus pack of five Sparkle Foil parallels, each numbered to 177 copies. But finding individual cards is tougher than the print runs suggest. A lot of these sets stay in tact.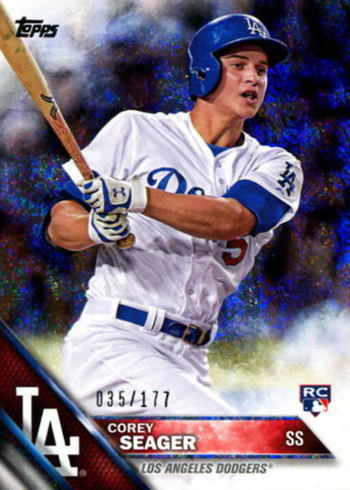 Retail

The basic 2016 Topps Baseball retail factory set has a bonus of its own — five Rookie Variations. Every set has all of them so they're not all that uncommon or valuable.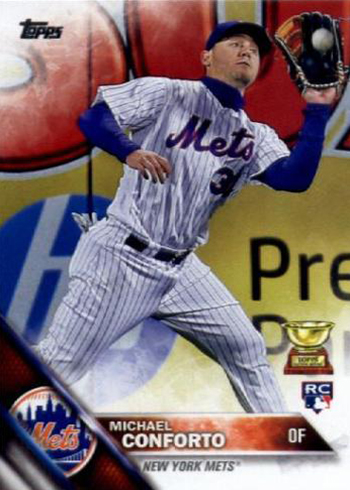 Retail – Ichiro Chrome

Ichiro is featured on a couple of different retail factory sets. This one, which comes in a purple box, has one Topps Chrome Refractor commemorating landmark hits throughout Ichiro's MLB career:
I-1 Hit 920
I-2 Hit 1,000
I-3 Hit 2,000
I-4 Hit 2,230
I-5 Hit 2,935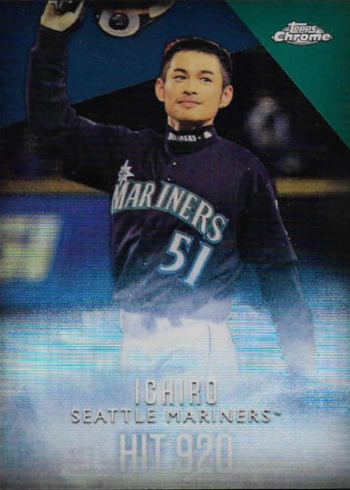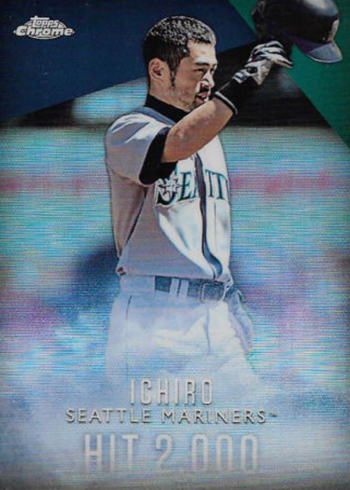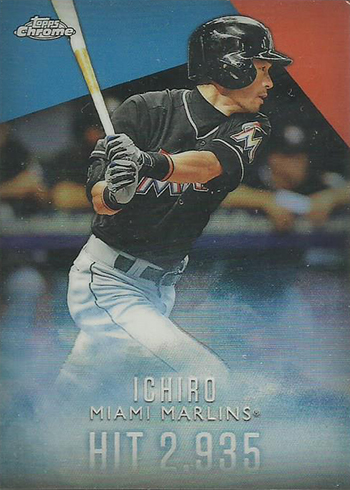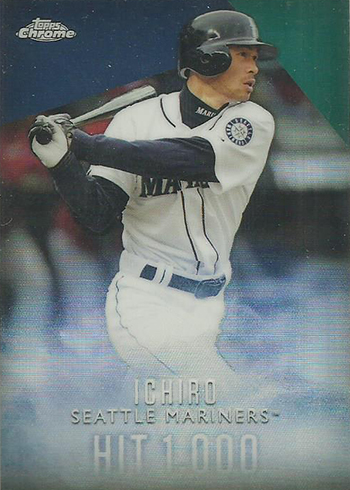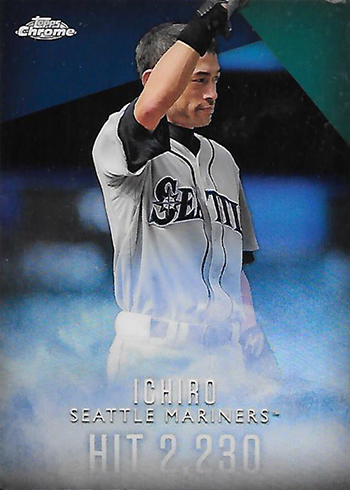 All five have Gold Refractor parallels numbered to 50 copies each. There are also tough autographed versions randomly inserted.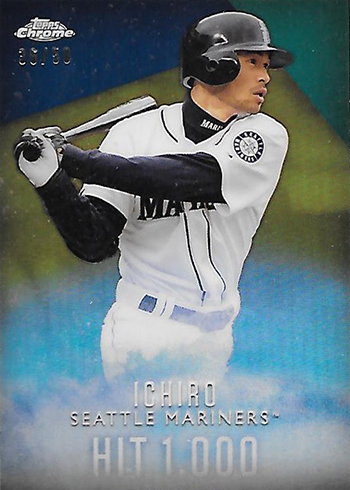 The five Rookie Variations are also included.
Retail – Ichiro Coin Relic

In addition to the Rookie Variations, a second Ichiro-themed factory set takes the relic route. Rather than a jersey swatch or bat piece, the bonus card has a Japanese five yen coin embedded in it. Like the Chrome Refractors in the other Ichiro set, there are Gold parallels numbered to 50.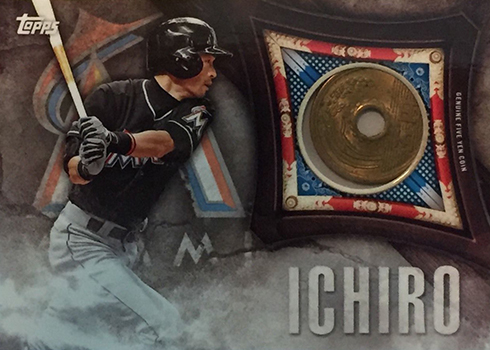 Retail – Mike Trout Chrome

The concept here is the same as the Ichiro Topps Chrome set, only with Mike Trout. Five highlights from the Angels superstar's career thus far are highlighted on Chrome Refractors. Gold parallels numbered to 50 are randomly inserted as are rare autographs.
MT-1 2012 AL ROY
MT-2 2014 AL MVP
MT-3 Hits for Cycle
MT-4 Back-to-Back
MT-5 100 HRs and 100 SBs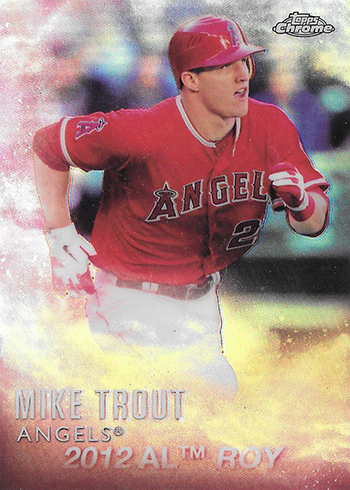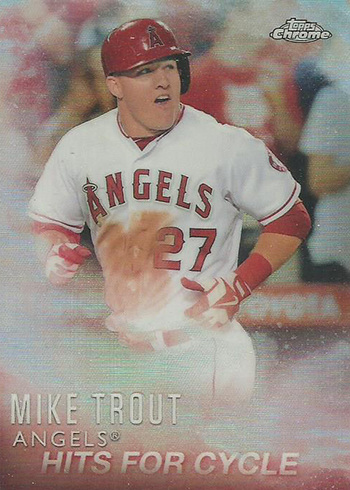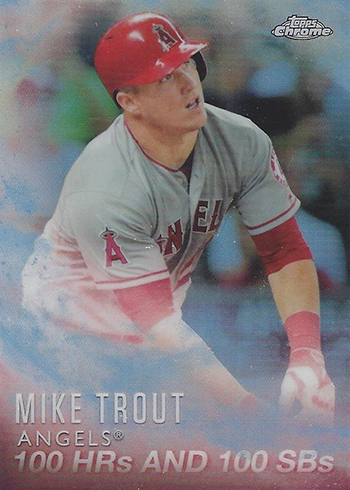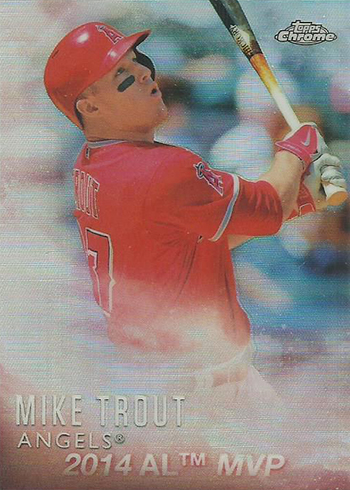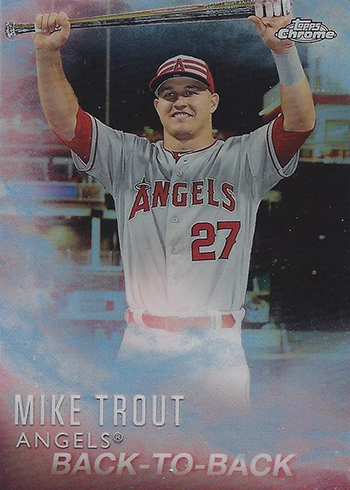 Retail – Mike Trout Commemorative Stamp Relic

Yet another retail version of the factory set is available. Packaged in a red box adorned with Mike Trout, this one comes with the same Rookie Variations. There's also a Mike Trout Commemorative Stamp Relic.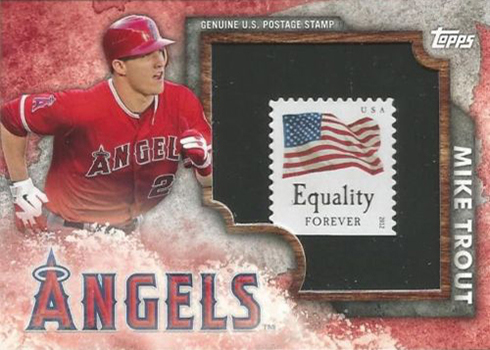 Every 21 sets comes with a Gold version numbered to 50.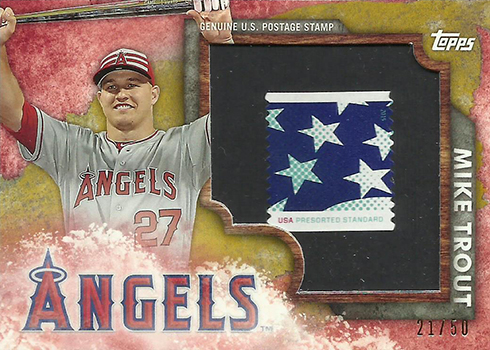 All-Star

Released in conjunction with the All-Star Game in San Diego, every card in this factory set is an exclusive. All 700 come with an All-Star Game Silver Stamp.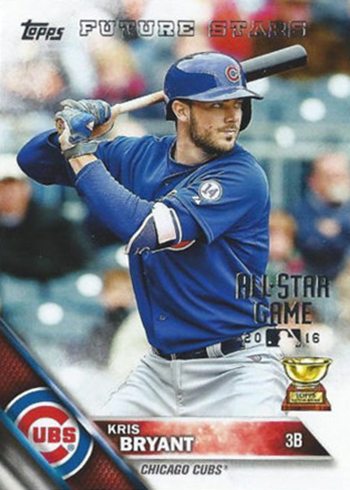 In addition to those, there are also five additional Bonus cards: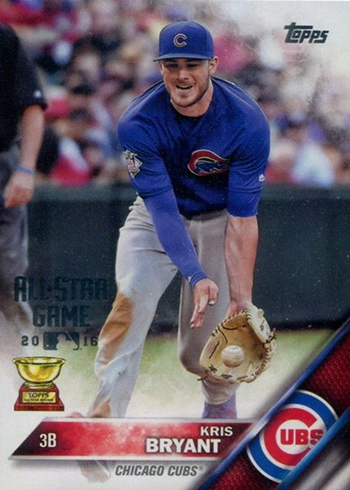 1 Mike Trout, Los Angeles Angels
2 Buster Posey, San Francisco Giants
3 Bryce Harper, Washington Nationals
4 Clayton Kershaw, Los Angeles Dodgers
5 Kris Bryant, Chicago Cubs
65th Anniversary

Of the handful of online-exclusive 2016 Topps Baseball factory sets, the 65th Anniversary version is both the most straightforward and affordable. Running $60 on the Topps website, each comes with the 700-card set cover Series 1 and 2. The only difference, besides the packaging, is the fact that each card has a 65th Anniversary foil stamp on the front.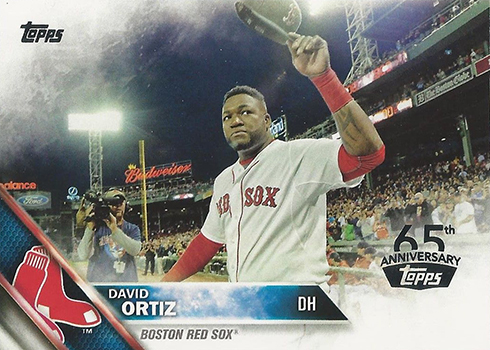 Topps Chrome 65th Anniversary Sapphire Edition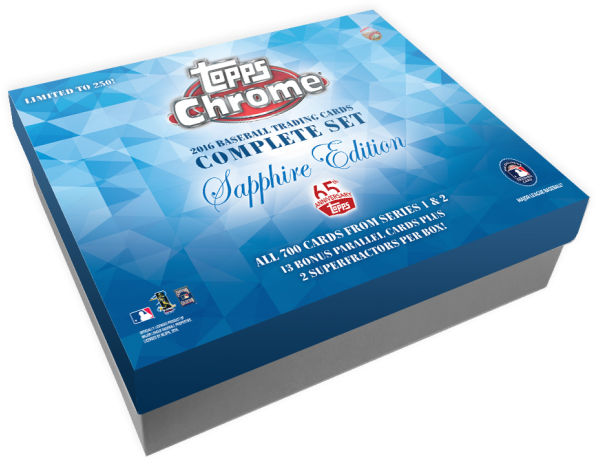 For this $1,500 factory set, all 700 base cards are presented as Topps Chrome Blue Saphhire cards. Each set, which is limited to 250 copies, has at least 13 Gold parallels numbered to 5 and a pair of one-of-one Superfractors. It's important to note that only the players who weren't in the main 2016 Topps Chrome release have Superfractors here. So the vast majority of key players and rookies aren't. They have other parallels, though.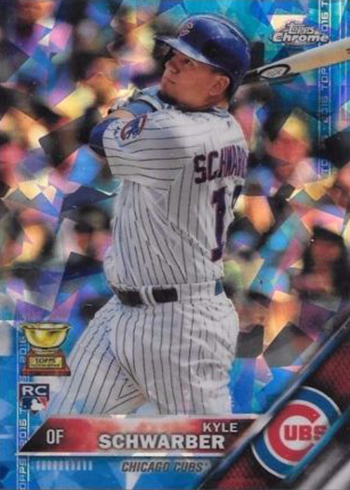 The 2016 Topps Chrome 65th Anniversary Sapphire factory set is exclusive to the Topps website.
Mini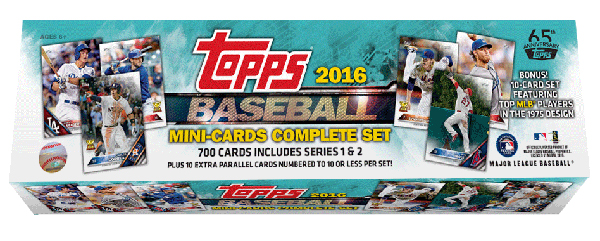 Another online-exclusive, the 2016 Topps Baseball Mini factory set shrinks the 700 cards. In addition to that, each comes with a minimum of ten parallels numbered to 10 or less. They come in three different levels: Gold (/10), Red (/5) and Platinum (1/1).
Mini sets also have a set of ten exclusive cards done in the 1975 Topps Baseball design. That was the year of the first Topps Mini set.
Topps Limited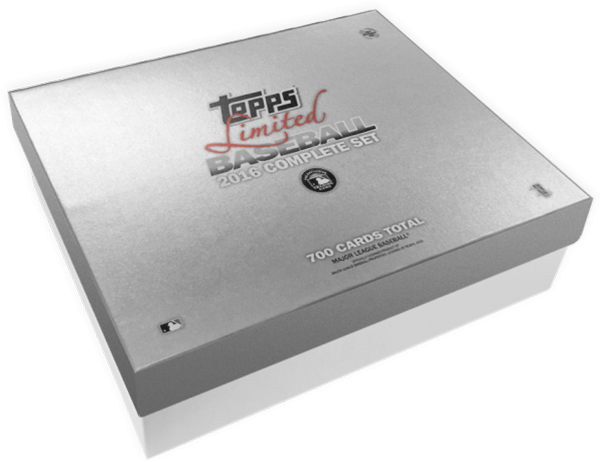 Think of the 2016 Topps Baseball Limited factory set as the new Topps Tiffany. The 700 cards are printed on 24 pt. card stock, giving them a premium feel. The configuration is kept simple with no additional inserts or parallels.
The print run is less than 1,000 sets and is yet and exclusive to the Topps website.
Comments? Questions? Contact Ryan Cracknell on Twitter @tradercracks.