2016 Topps Garbage Pail Kids Halloween Cards Checklist and Details
Donald Trump, Hillary Clinton and Freddy Krueger walk into a bar — it sounds like the set-up for a strange and bloody punchline. Rather, the three (and other horror icons) are given a holiday send up with the online-exclusive 2016 Topps Garbage Pail Kids Halloween cards.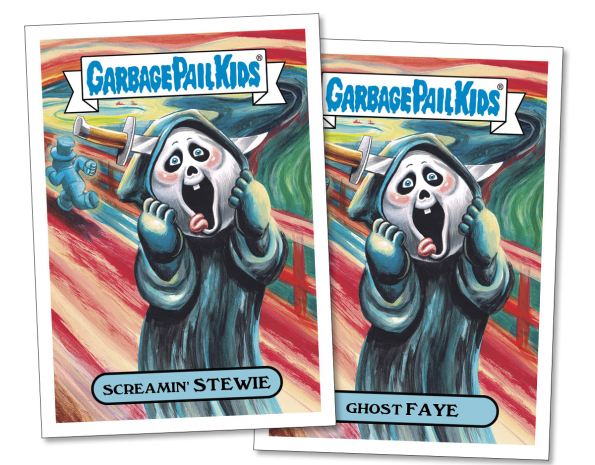 Another line of cards sold through the Topps website, the set has eight pairs of cards. The checklist features a few layers that mix the current election, classic monsters plus a hint of original Garbage Pail Kids such as Jay Decay morphing into the Jason Voorhees-esque, Jay Son of Voorhees.
The cards are being sold for six days with the initial sales window closing on November 1. Print runs are based on what's ordered.
Pairs are $9.99 while a full set of 16 is $39.99.
2016 Topps Garbage Pail Kids Halloween Checklist
Print runs for individual cards are noted.
1a TRUMP-kin Head – 457
1b Trick or TRUMP – 457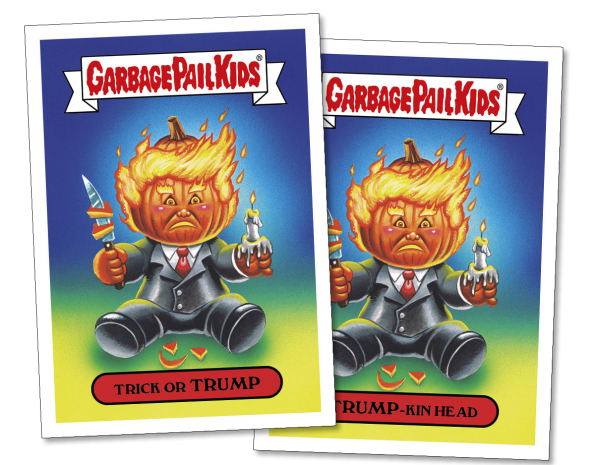 2a Halloween HILLARY – 454
2b Costumed CLINTON – 454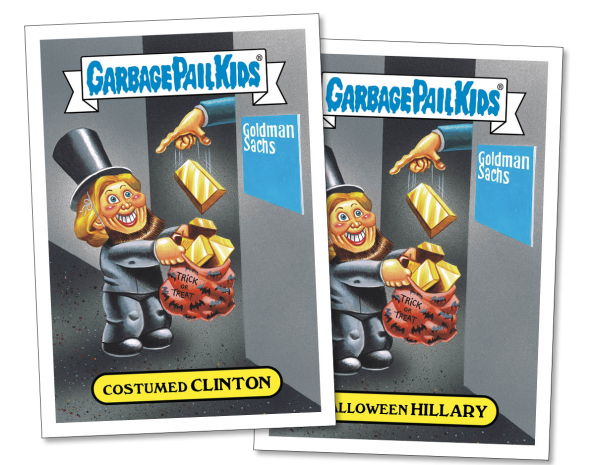 3a JAY Son of Voorhees – 473
3b FRYE Day the 13th – 473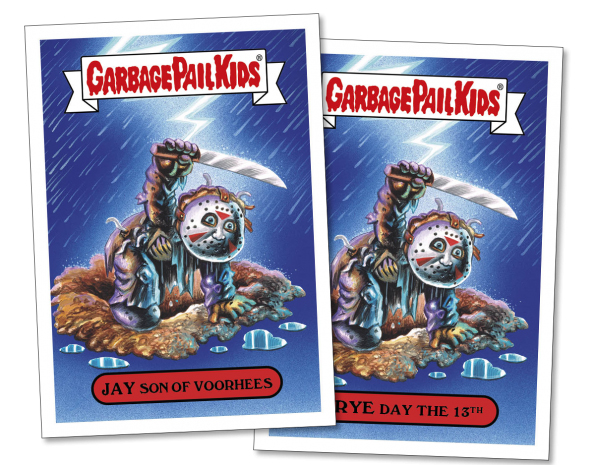 4a Phantasm FREDDY – 454
4b Night MARY – 454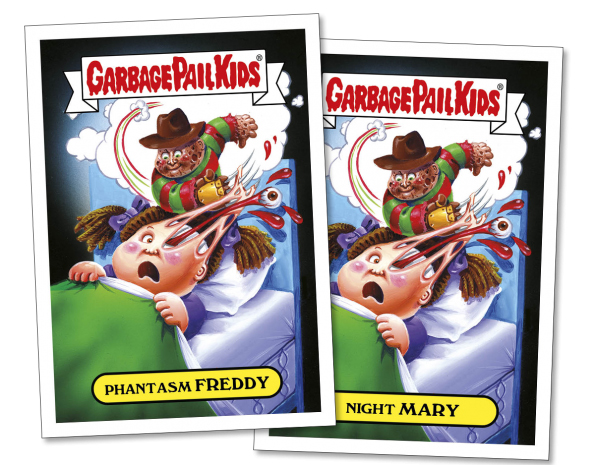 5a Screamin' STEWIE – 443
5b Ghost FAYE – 443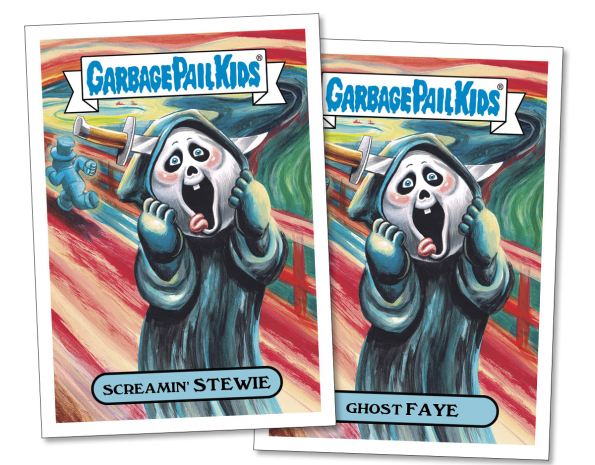 6a VANNA Vamp – 445
6b Succubus SUSAN – 445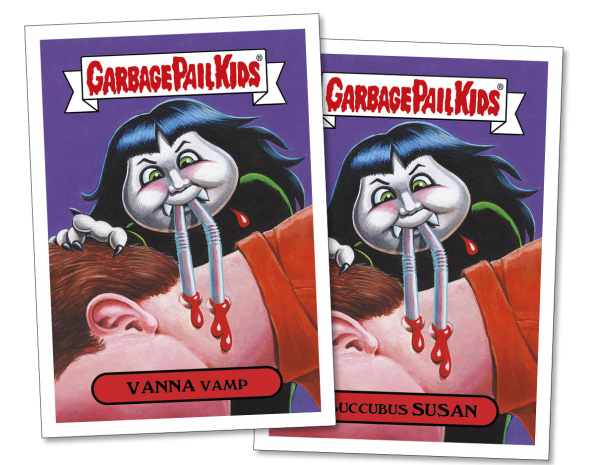 7a Bobbing BOBBY – 443
7b Boiling WALTER – 443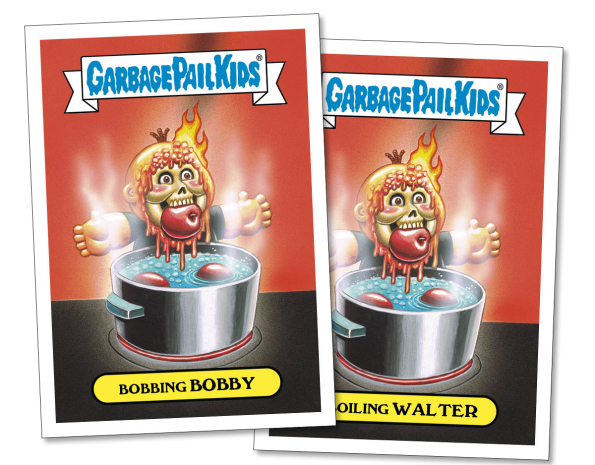 8a Masked MASON – 447
8b HAL O. Ween – 447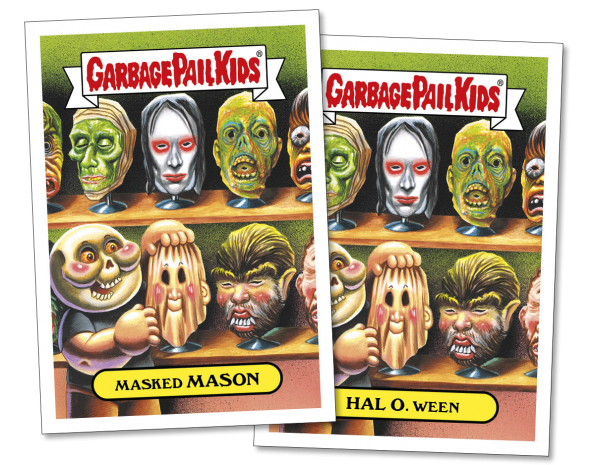 Comments? Questions? Contact Ryan Cracknell on Twitter @tradercracks.