Here's Who Has 2016 The Flash Season 1 Autographs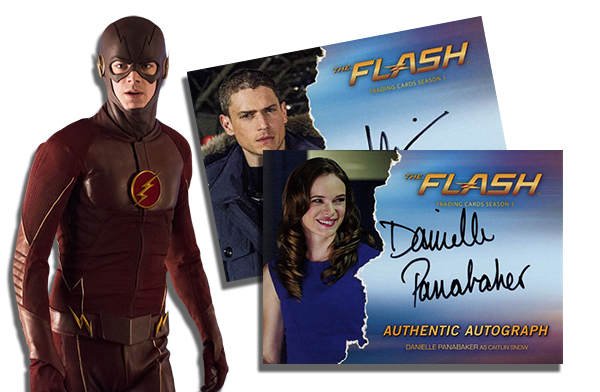 By Ryan Cracknell | Hobby Editor
Between all of its central characters and ever-changing (and expanding) gallery of villainous rogues, there's no shortage of signers on the 2016 Cryptozoic The Flash Season 1 Autographs checklist. It totals more than 30 cards covering all areas of the show's debut season. While not every major star is included, many are.
The list of 2016 The Flash Season 1 signers has a big mix of lead cast members, notable rogues and guest stars. Among them is Danielle Panabaker. She plays Caitlin Snow, a key member of the S.T.A.R. Labs team. She's joined by Jesse L. Martin who stars as Detective Joe West and Tom Cavanagh who played a couple of key roles and has two cards with his signature. Cavanagh's Reverse Flash autograph is the more common of the two. The Dr. Harrison Wells version is limited to just 15 copies.
For fans of Prison Break, there's a couple of key names from that show that have appeared in The Flash. First up is Wentworth Miller, who was Prison Break's lead star Lincoln Burrows. He was one of the most memorable villains in the debut season of The Flash. So much so, he was brought back to reprise his role as Captain Cold in Season 2 as well as DC's Legends of Tomorrow. Another Prison Break alum in the product is Robert Knepper.
Autographs fall one per box.
2016 Cryptozoic The Flash Season 1 Autographs Checklist
More will be added as they're announced.
Paul Anthony as Roy G. Bivolo / Rainbow Raider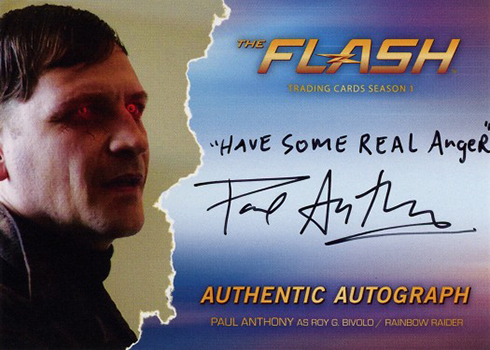 Anthony Carrigan as Kyle Nimbus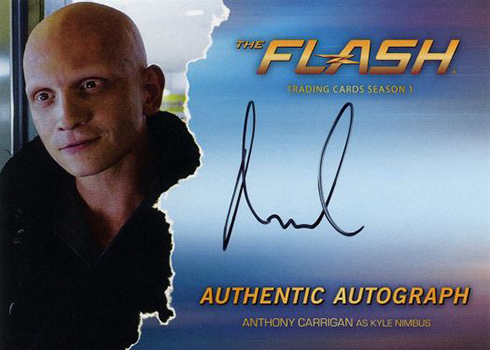 Anthony Carrigan as The Mist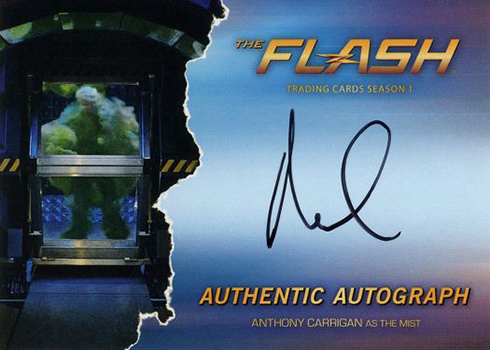 Tom Cavanagh as Dr. Harrison Wells – /15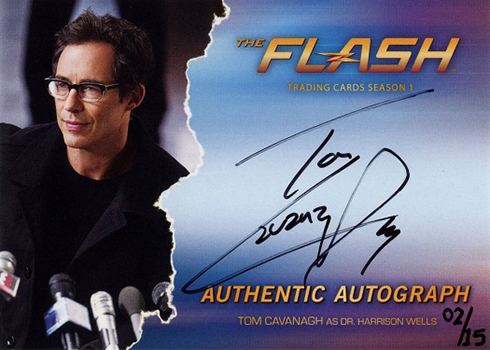 Tom Cavanagh as Reverse Flash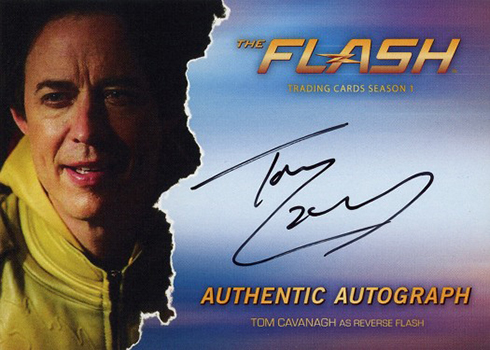 Greg Finley as Tony Woodward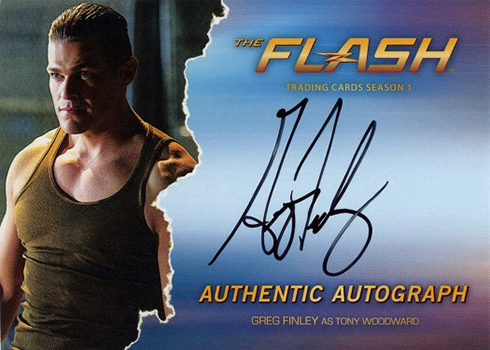 Greg Finley as Girder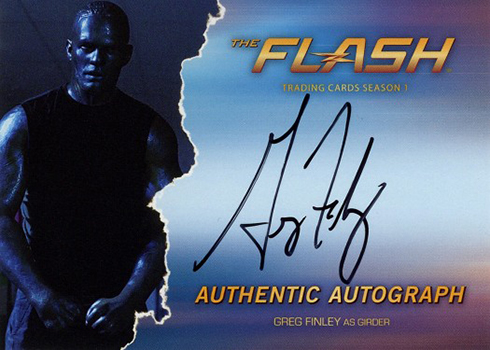 Kelly Frye as Bette Sans Souci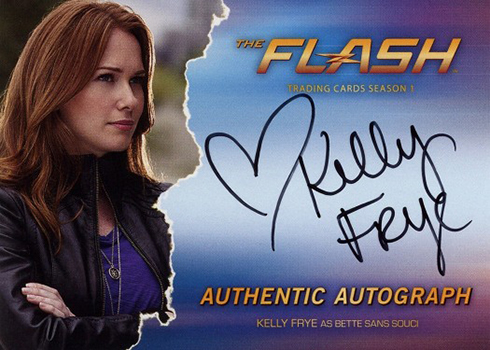 Kelly Frye as Plastique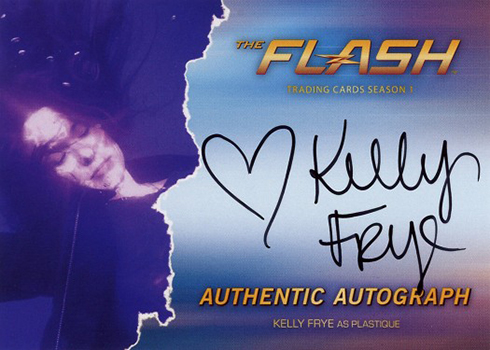 Victor Garber as Dr. Martin Stein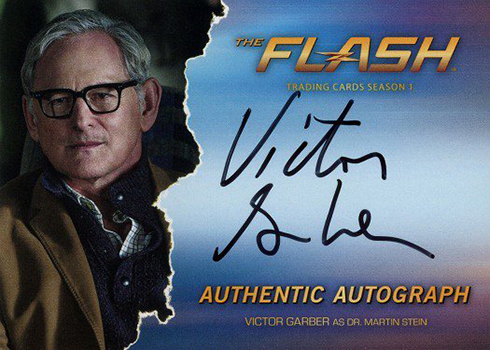 Devon Graye as Axel Walker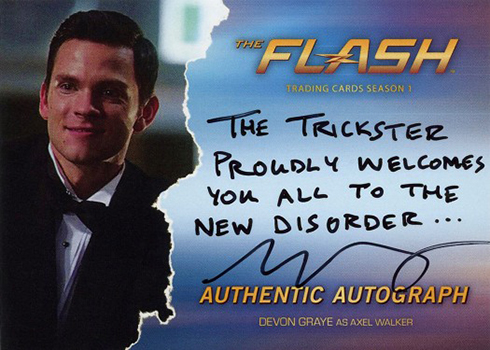 Devon Graye as The Trickster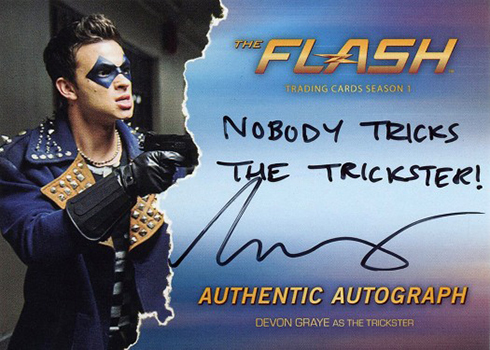 Michelle Harrison as Nora Allen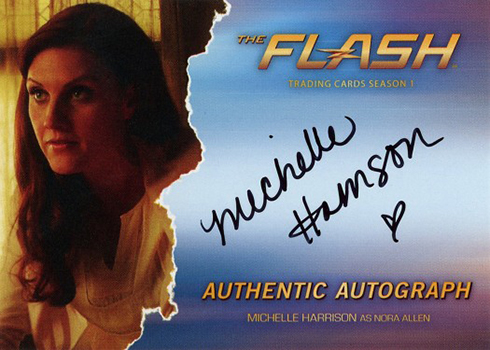 Doug Jones as Deathbolt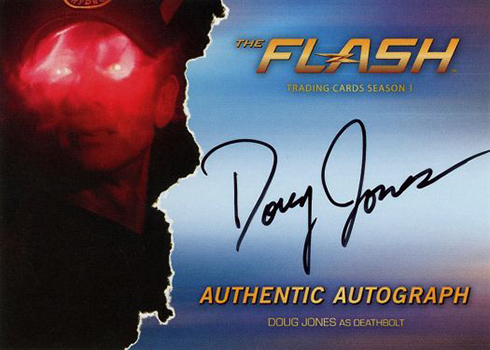 Doug Jones as Jake Simmons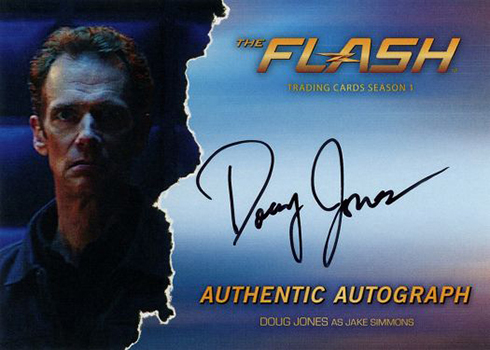 Malese Jow as Linda Park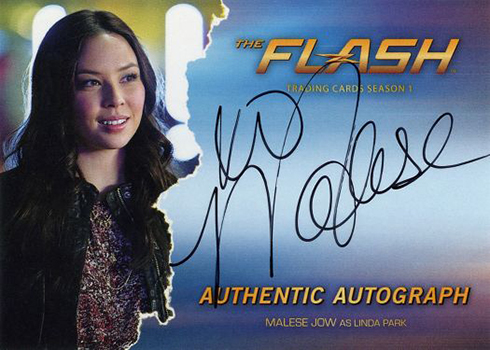 Emily Kinney as Brie Larvan / Bug-Eyed Bandit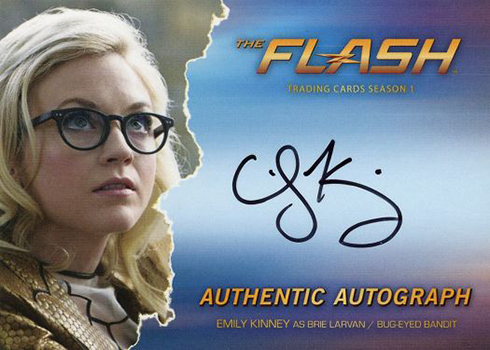 Robert Knepper as William Tockman / Clock King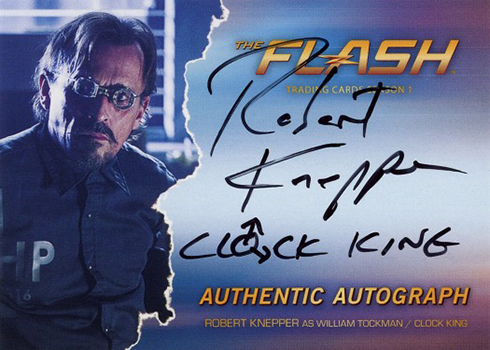 Peyton List as Golden Glider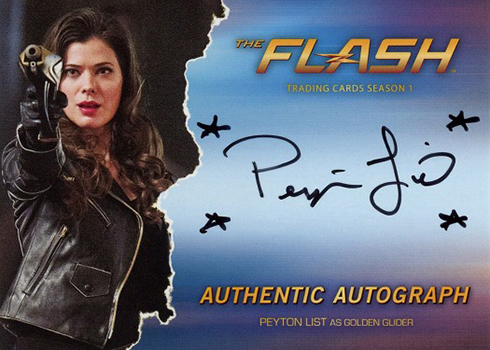 Peyton List as Lisa Snart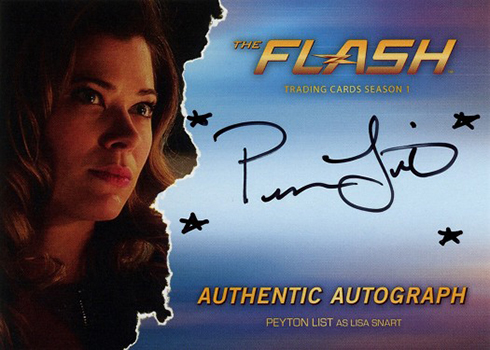 Jesse L. Martin as Detective Joe West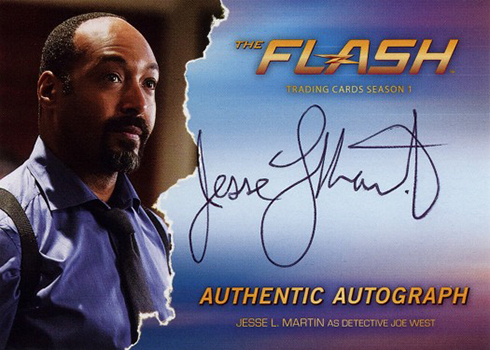 Liam McIntyre as Mark Mardon / Weather Wizard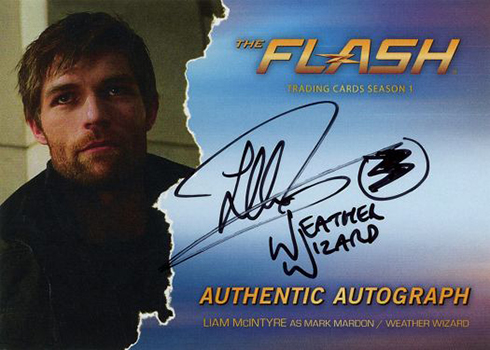 Andy Mientus as Hartley Rathaway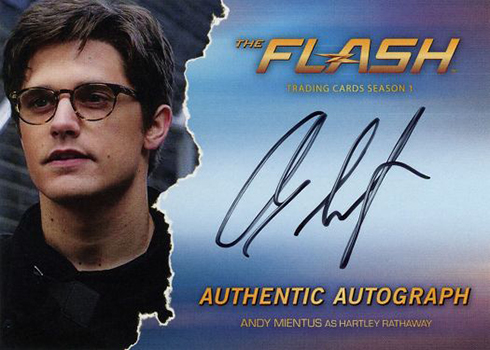 Andy Mientus as Pied Piper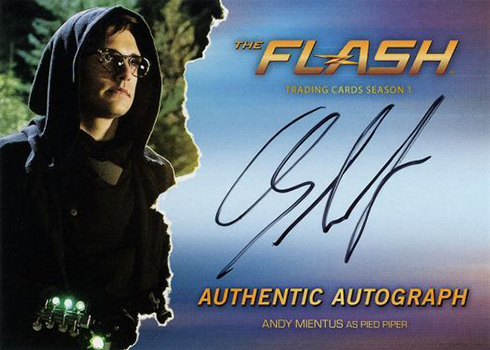 Wentworth Miller as Captain Cold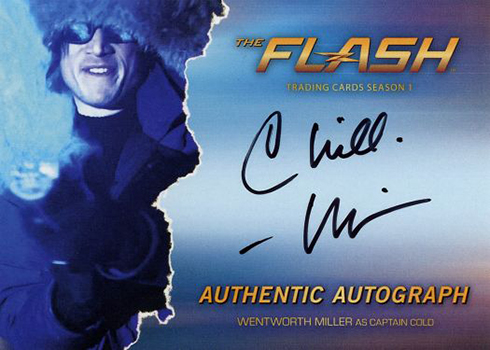 Wentworth Miller as Leonard Snart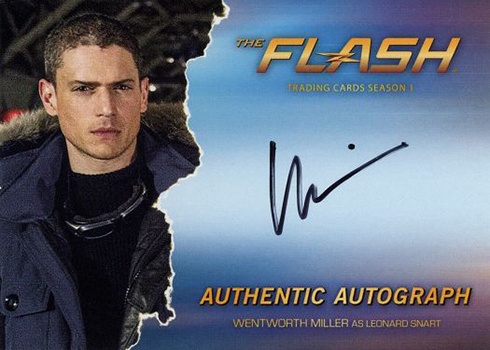 Danielle Panabaker as Caitlin Snow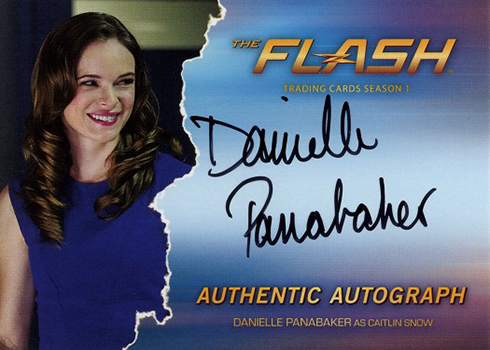 Amanda Pays as Dr. Tina McGee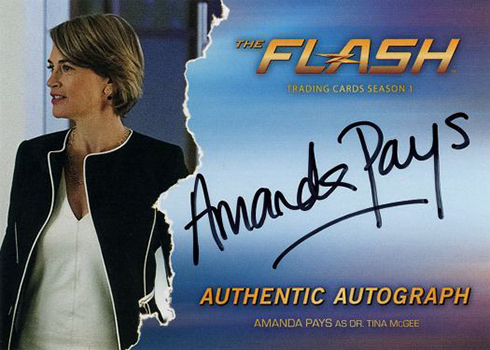 Michael Reventar as Blackout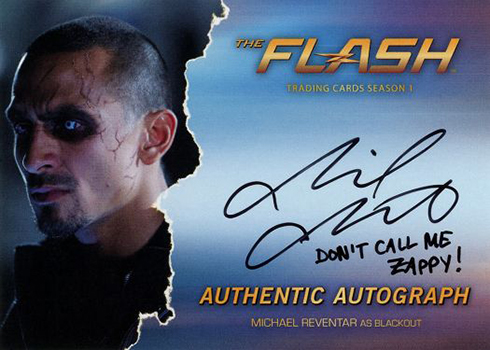 Michael Reventar as Farooq Gibran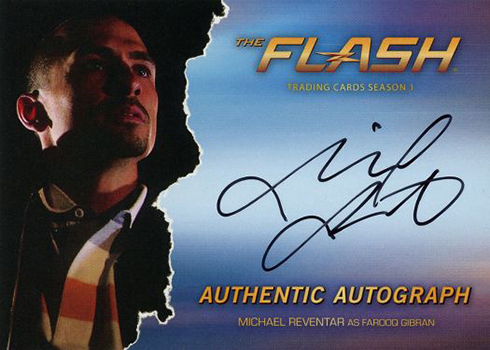 Chad Rook as Clyde Mardon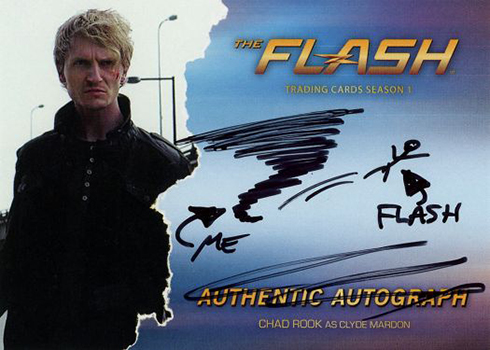 Chad Rook as Weather Wizard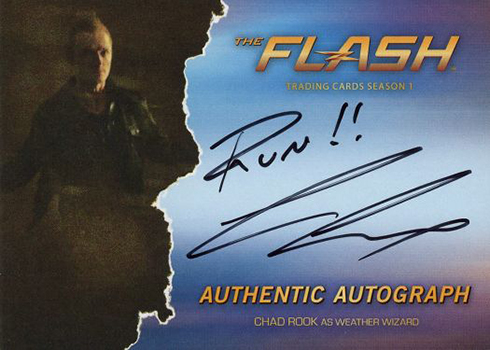 Patrick Sabongui as Captain David Singh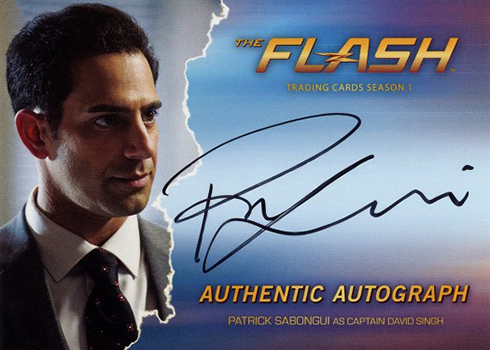 William Sadler as Simon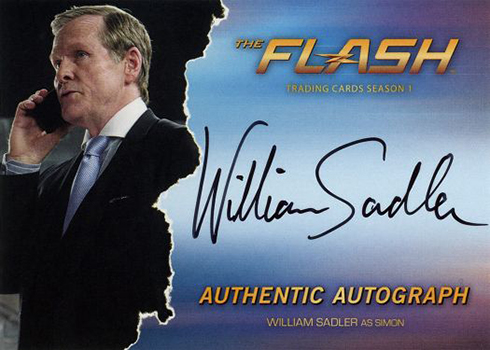 David Sobolov as Gorilla Grood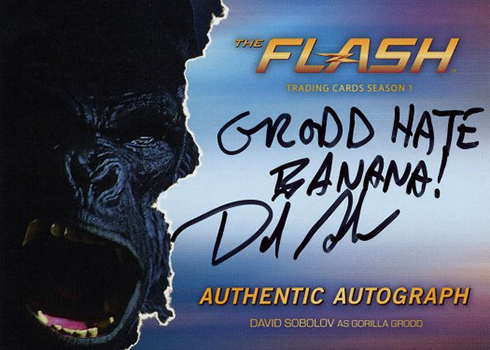 Logan Williams as Young Barry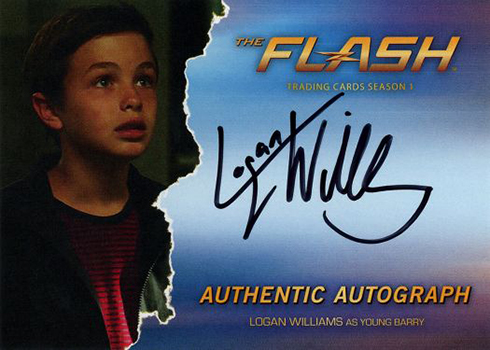 Comments? Questions? Contact Ryan Cracknell on Twitter @tradercracks.