2016 Star Trek TOS 50th Anniversary Sketch Cards Bring Art to the Final Frontier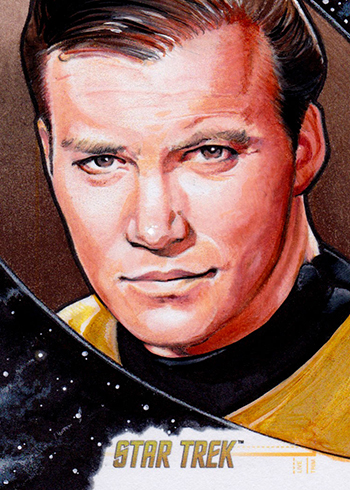 By Ryan Cracknell | Hobby Editor
Considering how consistently Star Trek trading cards have been released over the years, you'd expect the franchise to follow many of the hobby trends. That hasn't been the case for Star Trek sketch cards until very recently. Although they're not the first, the 2016 Star Trek TOS 50th Anniversary sketch cards might be the most comprehensive for the show to day.
The first Star Trek sketch cards came out more than a decade ago. However, the early cards were of the repeat-a-sketch variety where the artist was required to do the same image over and over again. You might find the occasional nuance, but not enough to make them as compelling as art cards from a lot of other lines like Star Wars and Marvel.
Licensing issues appear to have kept official Star Trek sketch cards at a minimum in the past. But that's changing.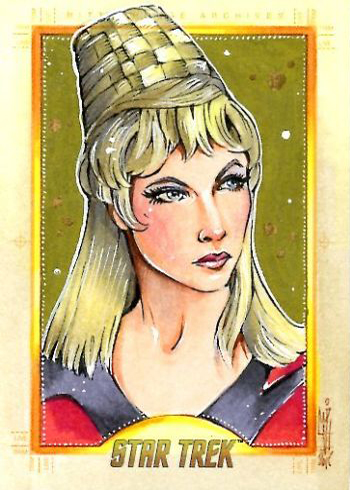 For the past couple of years, these original art cards have been playing a more prominent role in all of Rittenhouse's Star Trek products, not just those based on the original series. Not only are they growing in numbers, but the limitations seem to be loosening. Artists are now able to take some added freedom with their work.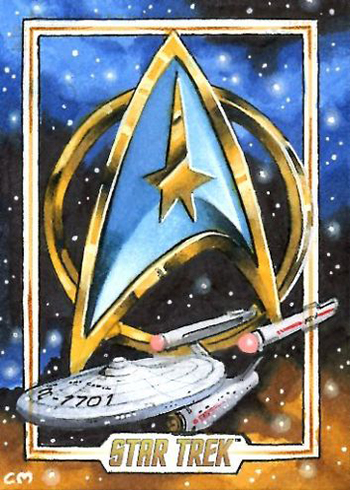 For those who are fond of Captain Kirk, Spock and the rest of the original crew, 2016 Star Trek TOS 50th Anniversary is the most comprehensive take like this so far. Sketch cards are inserted as a case hit, 1:288 packs. They're tough. But it also means the quality is higher.
It's still very early but the combination of art quality, rarity and the fact there isn't a lot of sketches like them out there already is translating into strong initial sales. A couple went quickly for under $200 on eBay, both as Buy It Now listings. Several others are going well beyond that, including a Sean Pence that sold for $699.99.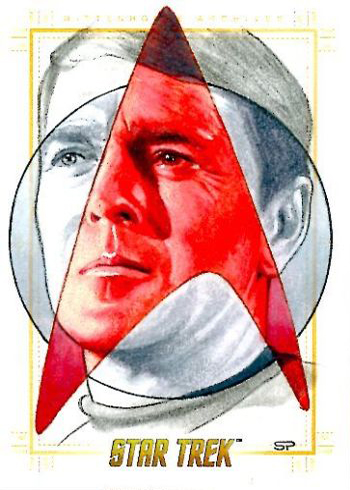 Several more sketch cards are listed with asking prices reaching into four figures.
2016 Star Trek TOS 50th Anniversary Sketch Cards Checklist
Rarity: Scarce (S) – less than 25, Extremely Limited (EL) – 25-50, Very Limited (VL) – 50-75, Limited (L) – 75-100
Melike Acar – EL
Irma Ahmed – EL
Kristin Allen – EL
Jennifer Allyn – EL
Leon Braojos – EL
Jomar Bulda – EL
Carlos Cabalerio – EL
Francois Chartier – EL
Adam Cleveland – EL
Roy Cover – EL
David Day – EL
Norman Jim Faustino – EL
Connie Faye – EL
Bien Flores – EL
Andrew Garcia – S
Mick and Matt Glebe – L
Javier Gonzalez – EL
Dan Gorman – EL
Kevin Graham – EL
Charles Hall – EL
Scott Houseman – EL
Laura Inglis – EL
Debbie Jackson – EL
Michael James – EL
Frank Kadar – S
Jason Kemp – EL
Achilleas Kokkinakis – EL
Lee Lightfoot – EL
Jeff Mallinson – EL
Warren Martineck – EL
Chris Meeks – EL
Rich Molinelli – EL
Tanner Padlo – S
Gener Pedrina – EL
Sean Pence – S
Jon Rademacher – EL
Brent Ragland – EL
Scott Rorie – EL
Danny Silva – S
Emily Tester – S
Wu Wei – S
Helga Wojik – S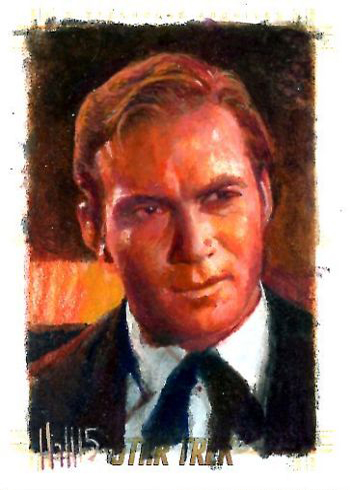 Comments? Questions? Contact Ryan Cracknell on Twitter @tradercracks.