Nomar Mazara, Trevor Story, Blake Snell Get Their First MLB Rookie Cards in 2016 Topps Stadium Club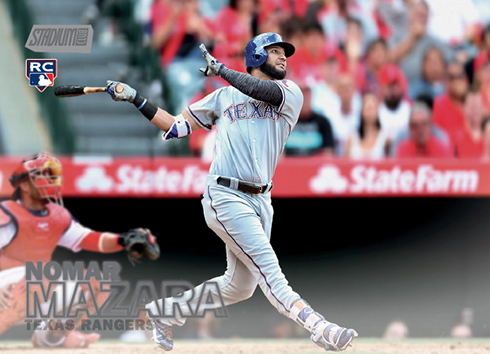 By Ryan Cracknell | Hobby Editor
The 2016 Topps Stadium Club Baseball checklist has no shortage of rookie cards. 34 to be exact. Of those three are bound to get a little added attention as they're the first pack-inserted MLB rookie cards for a trio of standouts: Nomar Mazara, Trevor Story and Blake Snell.
All three do have cards already dating back a few years. These include prospect cards and autographs from Topps and Panini. Story also has a rookie card in 2016 Panini Flawless Baseball, albeit one without any major league marks or logos. It's also limited to a scant 20 copies so not many are going to have the chance to own one.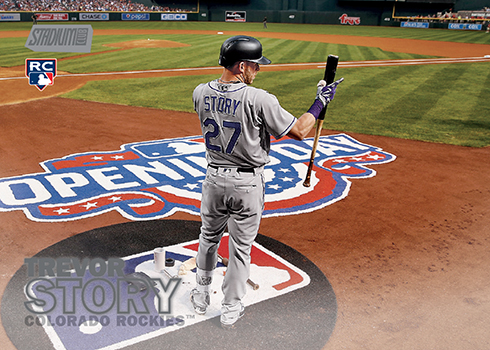 And then there's 2016 Topps Now, the online-exclusive on-demand release. Both Mazara and Story have multiple cards in the ever-evolving set.
For all three, 2016 Topps Stadium Club represents the first time they've had full MLB rookie cards in packs. Story and Mazara had memorable starts to the season early in April. Snell's debut came towards the end of the month.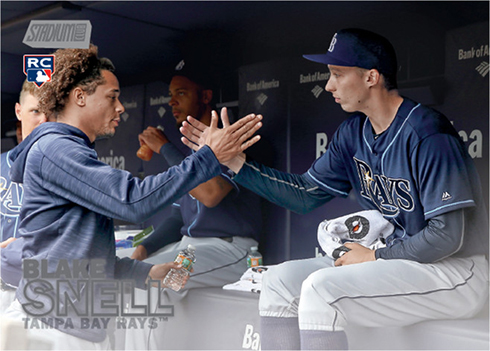 Want to know who else has rookie cards in 2016 Topps Stadium Club Baseball? Here's the full list.
2016 Topps Stadium Club Baseball Rookie Cards
1 Gary Sanchez, New York Yankees
17 Raul Mondesi, Kansas City Royals
24 Michael Reed, Milwaukee Brewers
29 Rob Refsnyder, New York Yankees
36 Nomar Mazara, Texas Rangers
46 Greg Bird, New York Yankees
61 Miguel Almonte, Kansas City Royals
62 Luke Jackson, Texas Rangers
72 Tom Murphy, Colorado Rockies
77 Tyler White, Houston Astros
81 Miguel Sano, Minnesota Twins
91 Kenta Maeda, Los Angeles Dodgers
127 Max Kepler, Minnesota Twins
142 Corey Seager, Los Angeles Dodgers
145 Carl Edwards Jr., Chicago Cubs
147 Henry Owens, Boston Red Sox
151 Stephen Piscotty, St. Louis Cardinals
159 Trevor Story, Colorado Rockies
165 Zach Lee, Los Angeles Dodgers
175 Frankie Montas, Los Angeles Dodgers
178 Brandon Drury, Arizona Diamondbacks
188 Colin Rea, San Diego Padres
210 Luis Severino, New York Yankees
225 Trea Turner, Washington Nationals
237 Richie Shaffer, Tampa Bay Rays
245 Ketel Marte, Seattle Mariners
258 Jose Peraza, Cincinnati Reds
265 Hector Olivera, Atlanta Braves
273 Brian Johnson, Boston Red Sox
277 Kyle Schwarber, Chicago Cubs
281 Peter O'Brien, Arizona Diamondbacks
287 Blake Snell, Tampa Bay Rays
295 Aaron Nola, Philadelphia Phillies
296 Byung-Ho Park, Minnesota Twins
Comments? Questions? Contact Ryan Cracknell on Twitter @tradercracks.