2016 Panini Prestige Football Short Prints Make the Base Set That Much Tougher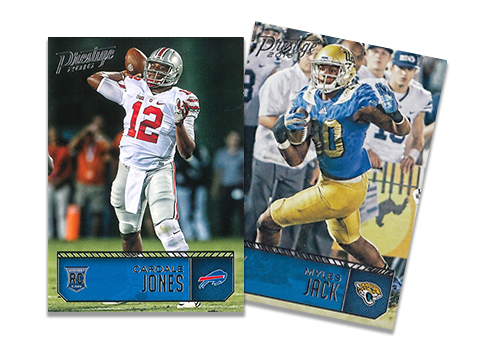 By Ryan Cracknell | Hobby Editor
2016 Panini Prestige Football is notable for fans of rookie cards. It's the first set of the season to list rookies with their NFL teams. They still might be pictured in their college uniforms, but there's a direct connection to their pro squad now. But if you're looking to put together the full 300-card base set, some 2016 Panini Prestige Football short prints stand in your way.
Panini has confirmed that ten cards are in much smaller supply than the other 290 cards. All are rookies, but not top-tier standouts like Carson Wentz, Jared Goff or Ezekiel Elliott. Instead, it's rookies like Connor Cook and Cardale Jones who make up the SP checklist. In essence, cards that might not have a lot of demand all of a sudden do as Prestige is a popular product with a lot of set builders.
Also confirmed is the fact that the short prints combine to land approximately two per hobby case and one per retail case.
Below is a full list of all the 2016 Panini Prestige Football short prints.
2016 Panini Prestige Football Short Prints
If you're looking to complete your set or land a specific card, click on the links to see what's on eBay.
204 Connor Cook, Oakland Raiders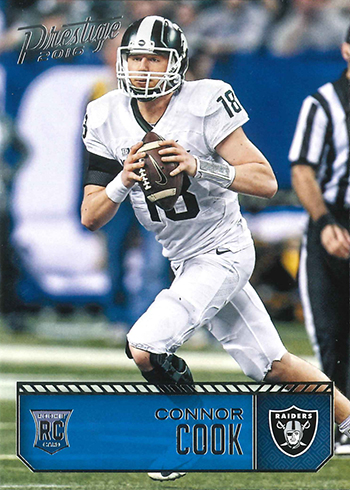 207 Cardale Jones, Buffalo Bills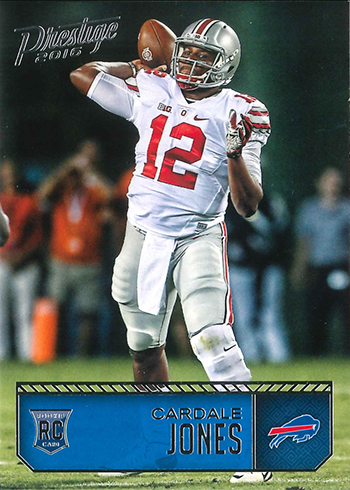 220 Devontae Booker, Denver Broncos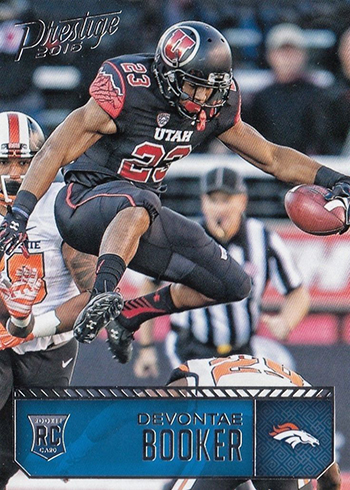 222 Kenneth Dixon, Baltimore Ravens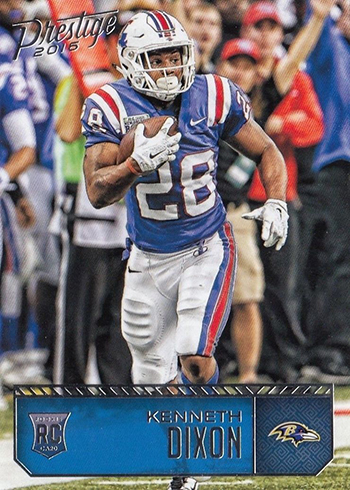 225 Kenyan Drake, Miami Dolphins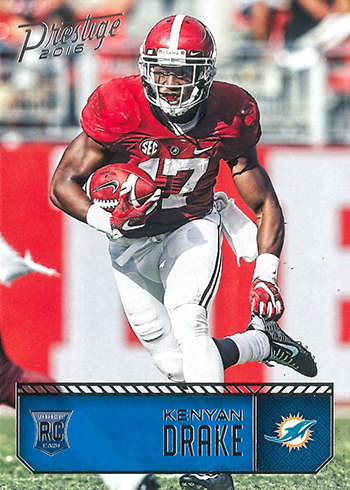 236 Glenn Gronkowski, Buffalo Bills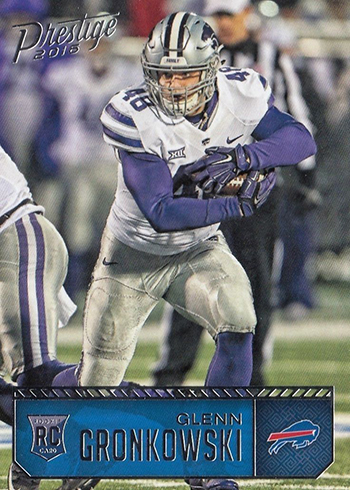 250 Rashard Higgins, Cleveland Browns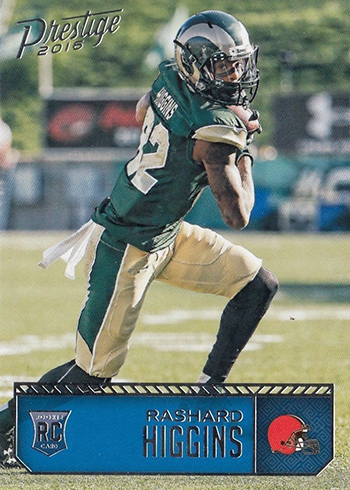 266 Jerell Adams, New York Giants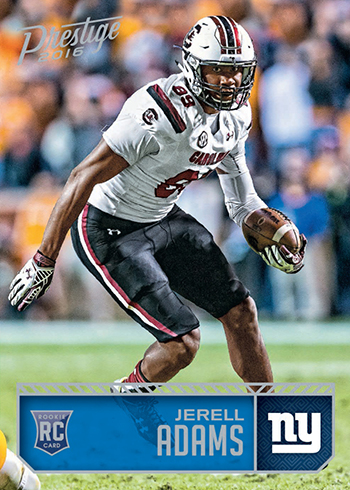 286 Myles Jack, Jacksonville Jaguars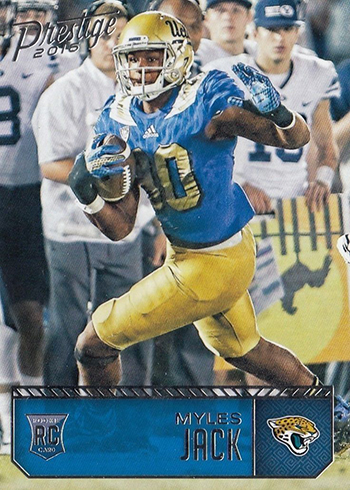 287 Jaylon Smith, Dallas Cowboys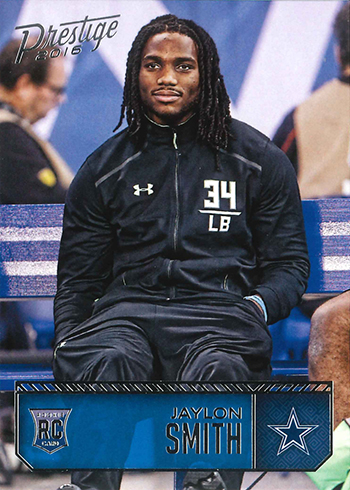 Comments? Questions? Contact Ryan Cracknell on Twitter @tradercracks.