2016 Panini Immaculate Football Details
2016 Panini Immaculate Football builds off of past releases for the super-premium brand. That means more tweaks than big changes. That means a similar look and configuration as last year with five total autographs and memorabilia cards in every six-card box.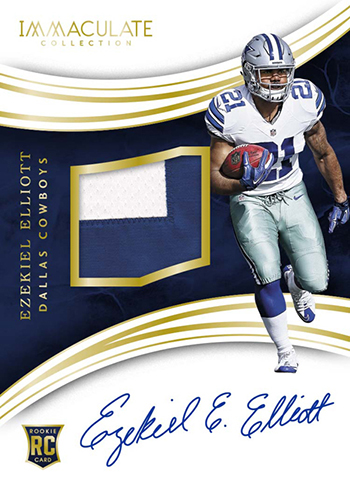 Rather than delving into some of the wild looks of other 2016 football sets, 2016 Panini Immaculate Football lets the autographs and relics speak for themselves. The overall design falls right in line with what's been done in the past with clean lines and lots of white space.
Base Set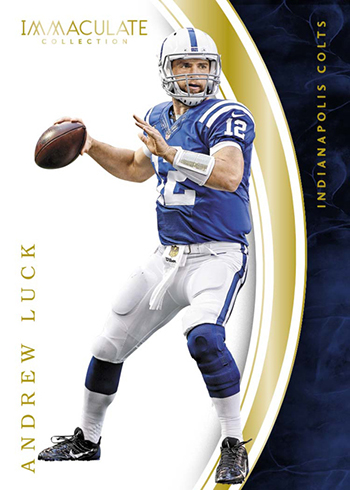 The 2016 Panini Immaculate Football shell set has 100 cards. Base versions are numbered to 99. With just one base card or parallel per box, not many are likely to undertake it.
Parallels come in Gold (/5) and Platinum (1/1).
Rookie Patch Autographs are also numbered to 99 or less. These come with an on-card signature and swatch from a player-worn jersey. Parallels include one-of-one tags and NFL Shields.
Autographs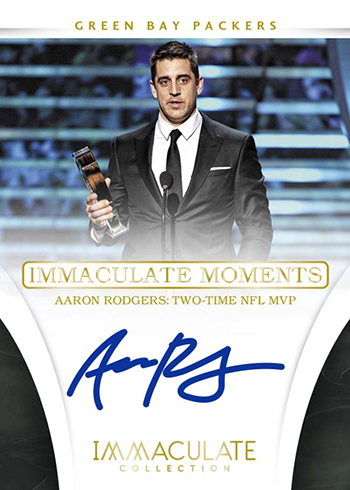 Many of the autographs in 2016 Panini Immaculate Football come hard-signed. Among them is the returning Immaculate Moments. Numbered to 25 or less, this set has 100 total cards. Featuring a mix of current and retired players, each card also highlights a specific achievement from their career. Although the line has been around since Immaculate Football debuted in 2014, the two previous sets are both significantly smaller.
Signature Moves, also limited to no more than 25 copies each, picture a player celebrating to go with their autograph.
Other on-cards autographed inserts include Immaculate Players Collection and Immaculate Rings. There are also multi-signed Immaculate Duals and Trios Autographs.
Another new part to 2016 Panini Immaculate Football is Immaculate Eye Black. These use eye black strips as a signature surface. Separate checklists exist for veterans and legends, and rookies.
On the autographed memorabilia side, there's Immaculate Signature Patches and Premium Patch Autographs (/99 or less).
Memorabilia Cards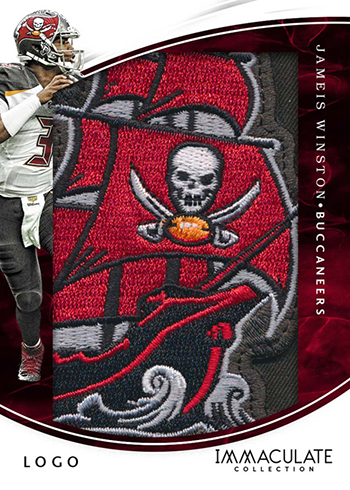 Memorabilia cards have been a cornerstone of the Immaculate brands since its basketball beginnings. This includes several inserts with over-sized pieces. These include Jersey Numbers, Team Logos and Laundry Tags. There's also new Rookie Soles that come with cleat pieces.
The swatches come in varying quantities. On the ultra-rare side are one-of-one Dual Shields that mix veterans, legends and rookies.
Panini has some early images of live cards posted on their blog.
2016 Panini Immaculate Football at a glance:
Packs per box: 1
Cards per pack: 6
Boxes per case: 6
Set size: 100 cards
Release date: November, 2016
What to expect in a hobby box:
• Autographs and Memorabilia Cards – 5 Total
• Base and Parallels Cards – 1 Total
Comments? Questions? Contact Ryan Cracknell on Twitter @tradercracks.