2016 NSCC Topps Q&A Live Blog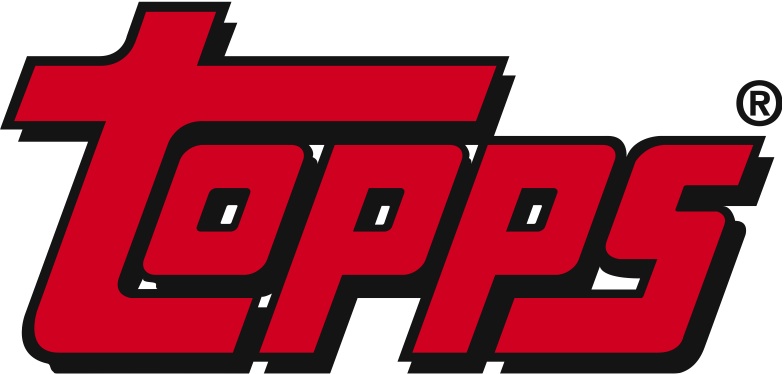 The annual Topps Q&A at the 2016 National Sports Collectors Convention took place today. Here are the highlights from how the event played out minus various giveaways.
Q: What is going on with the football license and Topps?
Topps: Still going forward with digital. Licenses come, licenses go. We're disappointed.
Q: What about outstanding football redemptions?
Topps: We only issue redemptions for players we have deals with. We're working to get them done just like baseball, Star Wars and other licenses. We want to clean up the football redemptions as quickly as possible.
Q: Can you address Topps Now.
Topps: The struggle that Topps and this industry has always had is capturing rookies and moments without skipping months. Building products take months. This program helps capture moments very early. Buy in volume and dealers can sell locally.
We print some of them in advance anticipating rookies and will throw out if they don't make it.
Q: Is Topps Now going to replace distribution?
Topps: No. It's just meant to be another option. Topps Now is another example of our innovation. Some copy. We innovate. That's how we lead.
Q: Are we doing marathons on WWE app?
Topps: Yes. Awaiting approval. Expect soon.
Q: Is there a way you could gift coins/credits for the apps?
Topps: It's a good idea and something that has come up. It's definitely on our radar. If we get to it, it will likely be next year.
Q: Rogue One in Star Wars Card Trader?
Topps: Yes. As soons as we're allowed.
Q: Is Topps Finest dead?
Topps: No. We just had to find a different way of doing it. We're a made-to-order company. We didn't get the orders. We notified the distributors in February and announced publicly closer. Topps sold something at retail.
Q: What's the best thing in a double rip card in Topps Allen & Ginter? Would you buy it or sell it?
Topps: Autographs for sure. We'd have to check with product manager for exact list.
Q regarding variations and code.
The code on the back is to do with production.
Q: I pulled a Mike Trout autograph /5 that had a chip. I sent it in to get replaced and three weeks later I was sent a Piazza /5 and a Thomas /25. Why were these sent to me if there were extras of those, why didn't I get another Trout?
Topps: At the end of any production run there are a few randoms. For those, they'd be all grouped together and what's left for replacements is random. In that instance, probably no Trout so CS team thought it'd be reasonable.
Q: Is anything being done about miscut Bowman cards? 
Topps: We print millions and there's going to be issues. I'm proud of what we do. And if there is a problem, you can always send it in to be replaced.
Sorry, wireless issues. While we were away, someone asked about High Tek Football tanking in wax price. Topps acknowledged that product was printed in larger numbers than ordered. If was a license we currently had would be re-evaluated and either reconfigured or cancelled.
Q: How much do you collect of your own product?
Topps: Between three up front, more than 50 years of collecting. We trade stuff around the office.
DL: Collected in the '80s so I love the Junk Wax Era.
KO: If anyone has any 1982 or 1983 Topps Stickers, I'm buying. I just found mine from when I was a kid.
Sometimes Topps employees get discounts on online products. For products where boxes are under $100, staff usually get a box.
Q: What is a product you admire in another sport that you'd collect?
DL: I personally like a lot of Upper Deck's Marvel products and mid-2000s basketball.
KO: Rittenhouse's James Bond.
CL: Mid-80s Ninja Turtle cards.
Shoutout to Sooz who isn't here.
Q: Daisy Ridley has appeared in other products now. Is she going to finally be in Topps products?
Topps: She just appeared today in Star Wars app with a signature. There might be an announcement soon.
Q: Will cross-trading ever be an option in apps to trade from one to the other like Quidd.
Topps: It's up to licenses. Some aren't into it, some might. Be careful cross-trading between apps.
Question about Million Card Giveaway.
It proved to be very expensive.
Topps explaining National Baseball Card Day August 13. Free baseball cards. List of shops will be posted.
Q: With licensing, exclusives are frustrating. Is there anything you're doing to try and open it so collectors can have a better experience and more options.
Topps: Typically exclusives come from the licensors. Be vocal and make your voice heard. Talk to them. Ultimately it's up to those entities.
Q: What do you think of exclusives?
Topps: I like exclusives if I have them. With NFL are we frustrated? Absolutely. I think you'd hear all manufacturers echo something similar.
Q: Why are there exclusives?
Topps: Not sure why on their side. There are a lot of complexities. Every card needs to be approved. They have exclusives in other categories.
Q: In the past I've contacted Topps and I've been told they don't have the info in the archives? Sometimes they don't know if a card exists?
Topps: We haven't had the best archives in the past. We're getting better.
There is no database. There is stuff but it's in filing cabinet.
Q: Do the parallels for the Strata Santa Claus exist?
Topps (point to who created card): Yes, they do.
Q: Are there going to be Minis this year?
Topps: There will be a Mini set like last year on Topps.com.
Q: I think it's time to put someone on card #7.
Asks audiences about thoughts.
Q: Have you thought about having intentionally miscut cards in Heritage?
Topps: Probably not. People would be confused.
Q: Are you going to release print runs on Stadium Club parallels like last year?
Topps: Possibly.
Q: When you did the colored stamps on the buybacks, were all colors issued for all players?
Topps: There is no way to verify because there is no master checklist. It would take years to catalog.
Q: Is there a reason buybacks weren't back in Series 2?
Topps: We'd gotten feedback that there was too much.
Q: Do you believe that if there weren't exclusives that we'd return to a glut of products or have companies step up to be competitive with each other?
Topps: I don't think we'd revert back. The expectations for content and relics is here now. For us, even with exclusives, we don't kick back. We try to innovate.
There's some good that comes from exclusives, there's some bad. I'd love to release everything if we could but I don't know if it would grow the category.
All companies are trying to bring kids in. That's a mandate.
Q: Are my eTopps cards physically printed?
Topps: Yes. But they are not slabbed.
Q: Would it be in everyone's interests that Topps just sends them to us?
Topps: We're trying hard to find ways. There are two issues with eTopps. The slabbing costs money. To go on a forklift and get a box for one card is costly. Even though it has been unceremoniously discontinued we are trying to find ways. We still discuss it.
Q: Do you have any ideas in baseball for upcoming products?
Topps: We're working on some high-end products. We have some athletes we'll be announcing.
Q: What's your relationship with the grading companies?
Topps: While friends, we try to shy away. We grade cards internally to see where things come up but there's no real partnership.
Q: Has anyone contacted Boy Scouts who have a collecting badge?
Topps: We did have a program with them for a while through the Players Association. We do need to get into more programs like this.
We've given away 3.5 million free packs in MLB stadiums this year.
On leaving, attendees will receive a gift bag with specially stamped 1/1 Allen & Ginter card plus a commemorative Mike Burkus card done with 1952 Topps design.