2016 NFLPA Rookie Premiere Attendees Highlight Many of the Autographs, Relics You'll Find This Year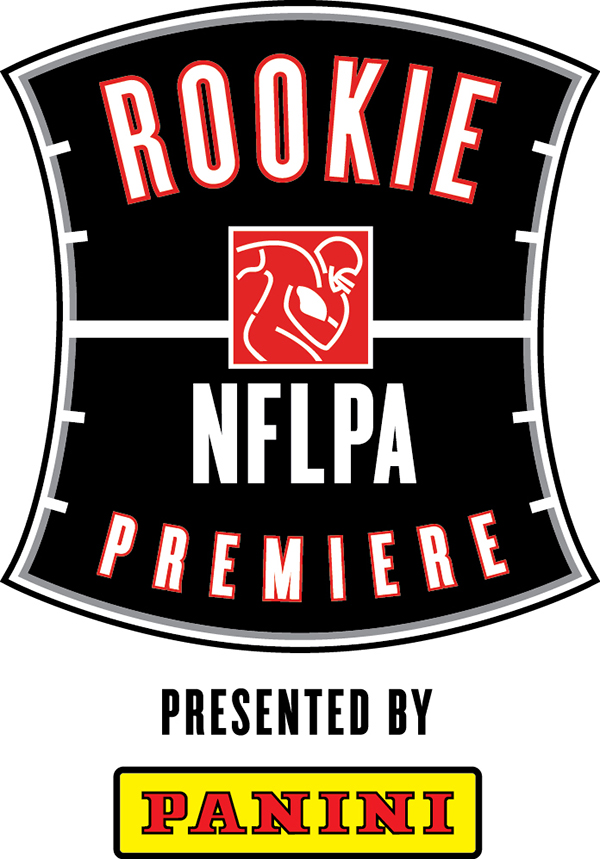 By Ryan Cracknell | Hobby Editor
The list of 2016 NFLPA Rookie Premiere attendees has been released. A total of 41 first-year players are scheduled to meet in Los Angeles from May 19 to 21 where they will take part in photo shoots and other events that will have a direct impact on 2016 football cards.
With Panini America having an exclusive trading card license with both the NFL and NFLPA now, it should come as no surprise that they're the official presenter of the event.
In addition to doing their first photo shoots in their new NFL jerseys, participating players will sign autographs. Panini officials will also gather memorabilia from player-used and player-worn gear that will be used in products throughout the season.
The roster of 2016 NFLPA Rookie Premiere attendees also offers a glimpse at many of the rookies who will be featured most prominently in products this year. If you have a favorite team or participate in group breaks, it's easy to see which teams have the most representation and which have the least. This might not count for much when it comes to player quality but it does speak to likely quantities.
Below is the full list of 2016 NFLPA attendees and the teams they were drafted by. You'll notice it's mostly quarterbacks, wide receivers and running backs as they are the positions that have the greatest hobby followings. There are a couple of players from other positions but not many.
2016 NFLPA Rookie Premiere Attendees List
Moritz Böhringer, Minnesota Vikings WR
Devontae Booker, Denver Broncos RB
Joey Bosa, San Diego Chargers DE
Tyler Boyd, Cincinnati Bengals WR
Leonte Carroo, Miami Dolphins WR
Corey Coleman, Cleveland Browns WR
Alex Collins, Seattle Seahawks RB
Connor Cook, Oakland Raiders QB
Pharoh Cooper, Los Angeles Rams WR
Trevor Davis, Green Bay Packers WR
Kenneth Dixon, Baltimore Ravens RB
Josh Doctson, Washington Redskins WR
Kenyan Drake, Miami Dolphins RB
Ezekiel Elliott, Dallas Cowboys RB
Tyler Ervin, Houston Texans RB
Will Fuller, Houston Texans WR
Jared Goff, Los Angeles Rams QB
Christian Hackenberg, New York Jets QB
Derrick Henry, Tennessee Titans RB
Hunter Henry, San Diego Chargers TE
Kevin Hogan, Kansas City Chiefs QB
Jordan Howard, Chicago Bears RB
Cardale Jones, Buffalo Bills QB
Cody Kessler, Cleveland Browns QB
Ricardo Louis, Cleveland Browns WR
Paxton Lynch, Denver Broncos QB
Braxton Miller, Houston Texans WR
Malcolm Mitchell, New England Patriots WR
Chris Moore, Baltimore Ravens WR
Paul Perkins, New York Giants RB
Dak Prescott, Dallas Cowboys QB
C.J. Prosise, Seattle Seahawks RB
Keenan Reynolds, Baltimore Ravens WR
DeMarcus Robinson, Kansas City Chiefs WR
Sterling Shepard, New York Giants WR
Wendell Smallwood, Philadelphia Eagles RB
Michael Thomas, New Orleans Saints WR
Laquon Treadwell, Minnesota Vikings WR
DeAndre Washington, Oakland Raiders RB
Carson Wentz, Philadelphia Eagles QB
Jonathan Williams, Buffalo Bills RB
Stay tuned for more coverage from the event as Beckett Football editor, David Lee, will be in attendance.
Comments? Questions? Contact Ryan Cracknell on Twitter @tradercracks.