2016 Leaf Metal Draft Football puts Tom Brady autographs alongside 2016 draft hopefuls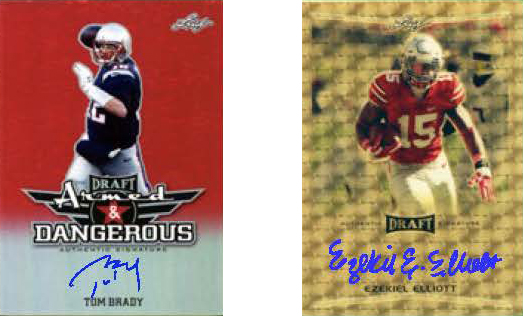 By Ryan Cracknell | Hobby Editor
The NFL draft hopefuls have a little company in 2016 Leaf Metal Draft Football. New England Patriots quarterback, Tom Brady, is slated to have autographs in the prospect-driven preseason release.
Although not everyone is going to land Brady's signatures, those buying hobby boxes may notice a little extra compared to last year. The number of autographs per box has risen from four to five cards.
The general setup of 2016 Leaf Metal Draft Football is similar to past releases under the banner. Cards are done on chromium stock while the all-autograph checklist aims to pay particular attention to prospects who play key positions on offense like quarterbacks, running backs and wide receivers. Standouts from popular colleges and universities are also included.
Things start with Metal Autographs, which essentially act as the base set.
Along with those are a handful of themed insert sets, all of which are also signed. Players on the State Pride checklist have the flag from their college's state on them. Armed and Dangerous spotlight top quarterbacks heading to the draft. Touchdown Kings take a similar approach to other high-scoring players.
All areas in 2016 Leaf Metal Draft Football have multiple types of Prismatic parallels. These come in several colors in varying rarities with Super Prismatic Gold being one-of-ones.
These parallels hold true to the Tom Brady autographs in the product as well.
2016 Leaf Metal Draft Football at a glance:
Packs per box: 1
Cards per pack: 5
Boxes per case: 15
Release date: March, 2016
What to expect in a hobby box: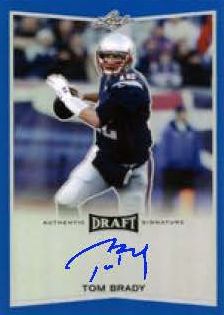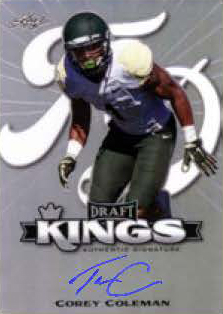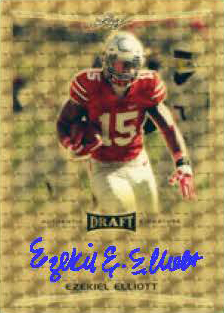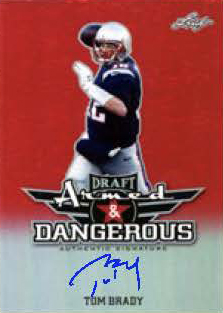 Comments? Questions? Contact Ryan Cracknell on Twitter @tradercracks.